Hey guys!
For those of you on holidays, I hope you're enjoying yourselves. I certainly am!
Even though I moaned that I wouldn't be getting much of  a break, because of all the homework I got from teacher's college, I managed to get one anyways. 😀
I've spent the past 2 days on the couch with my mom and brothers, just eating and watching TV and playing video games. I forced my younger brother to pull out our old Nintendo 64 since every holiday I get this strange urge to play some old Mario games. So he set it up for me, and we've spent the past few days playing some old, but loved Mario games. That's what holidays are for, right?!
I don't celebrate Christmas, but my parents always end up inviting friends over, since everyone's off anyways. My mom asked me to make a chocolate (mostly because she was craving one) and so I made this.
The inside looks like this cake, but I didn't use a cake mix for the cake recipe, I used this tried and true favourite.
A lot of people have asked me over the years if I want to go into the cake-making business, since I love baking so much, and my answer is always the same: no! Making this measly cake was probably one of the most stressful things I've had to do recently; I don't know what it is about cakes, but I just find them SO tedious and I often find myself lacking in patience. The cake part was easy, but it's the frosting and decorating part that nearly makes me pull out my hair in frustration. Somehow, my cake is always (slightly) leaning, no matter how much I think I've levelled it. And the frosting takes so much time. This time, I was convinced that I didn't have enough frosting, even though I've made this recipe countless times, but in the end I managed to have extra. Go figure. -_-
Other than this cake, I haven't baked too much this holiday season. I did make this Peppermint Bark, which I CAN'T wait to share with you guys, but it's technically not baking. 😉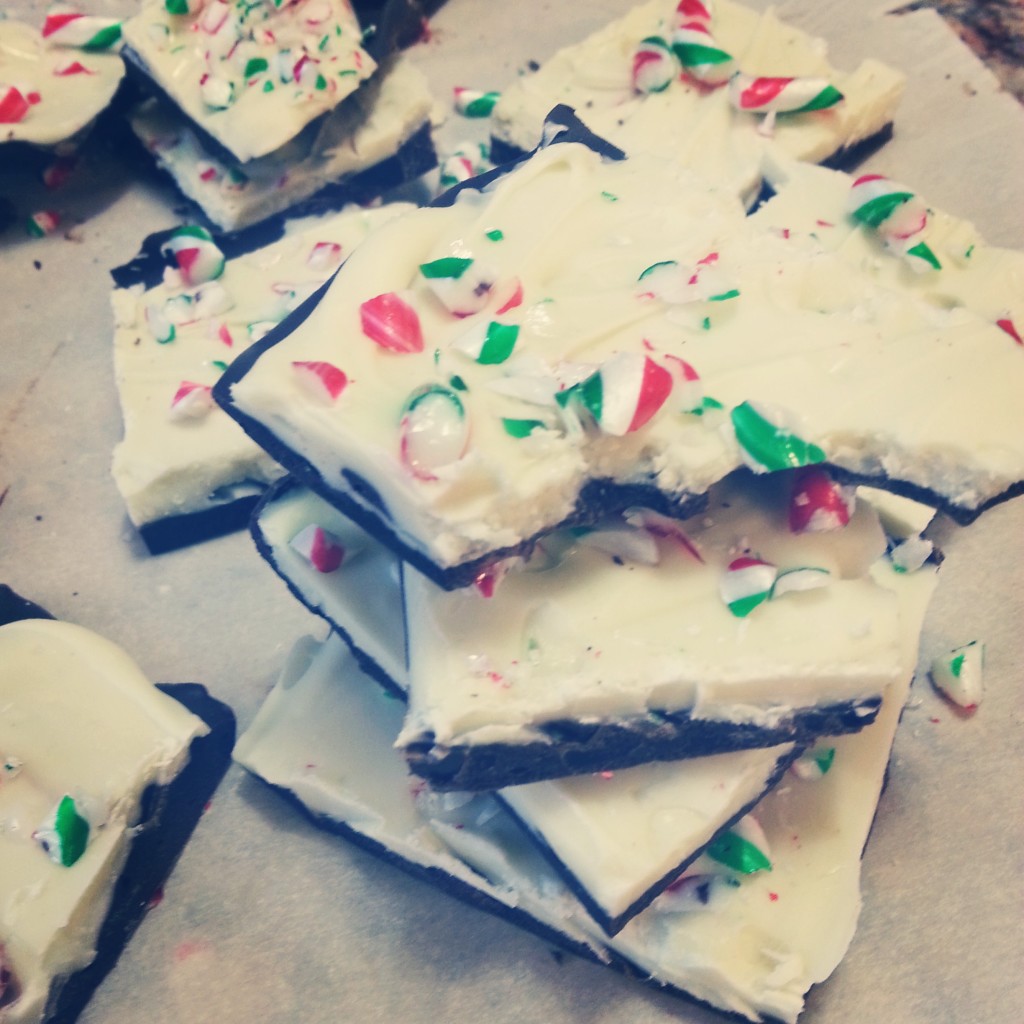 I haven't been doing too much reading this holiday, unfortunately. I did manage to finish read The Book Thief, which I didn't love, sadly. I have a hard time with books that are so highly recommended, I find; I think I go into them expecting a lot and then being disappointed. I wanted to love this one, especially since I had heard so many great things about it, but I found my attention waning halfway through the book.
My best friend's wedding festivities begin next week (in true brown wedding style) and so I'm trying to finish up the remainder of my homework so I can enjoy myself properly next week. But after spending the last few days being lazy and relaxing, I'm having a hard time mustering up the energy!
I also added a new email subscription option to the blog! So if you'd like to subscribe to get all new posts delivered to your inbox, type in your email address into the 'Follow Me' box, right under the 'Let's be friends' section.
Hope you all have a great weekend!
Thanks for reading,
Ikhlas