So I'm writing this post after a sick day at home. Like most people, I hate being sick. But there is something I hate more than being sick. And that's missing school or work.
Now, some people (like my brothers), take the opportunity to take it easy, to just rest and get better when they're sick. Me? I will go in to school or work (even if I'll spread germs) every single time, unless I am decapitated and can't get out of bed. I have been to school in a fever, with a pack of tissues before. And I do it, time and time again, because I just can't stand the idea of spending the whole day in bed and missing crucial information. No matter how sick I am, I WILL feel guilty if I miss a day!
Am I crazy? Possibly… But all of this craziness has made me realise that sometimes, me not taking it easy probably makes it harder for me to get better.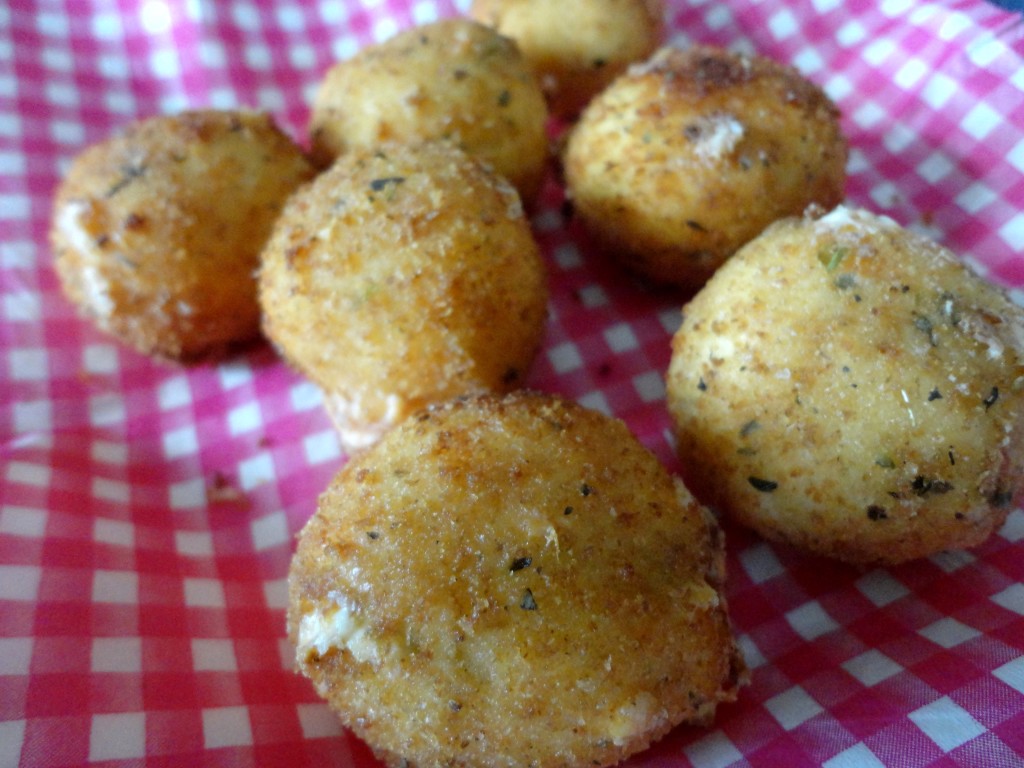 Take this weekend for example. I had the chills Saturday morning, but refused to 'take it easy', no matter what my mom said. No, I powered through my homework, spending all day at the computer, adding more exhaustion onto the week's exhaustion. Then came Sunday when I had more than a little cough or a little runny nose, but again, I spent the whole day at the computer. Flash forward to Monday morning; I felt perfectly fine, never mind the Kleenex box I lugged with me to class, but by Monday afternoon I felt like I was going to faint and had to be rescued (aka picked up) by my dad.
I like to think that if I had taken it easy on the weekend, things might not have gotten so dire by Monday. But that doesn't mean I wouldn't do the same again… -_-
Let's talk about these Poppers. I only discovered them recently, when my bff and I hosted a party last year. She described them to be as 'deep fried cream cheese-y goodness', which sounded a bit weird to me. But one bite of these babies and I was sold!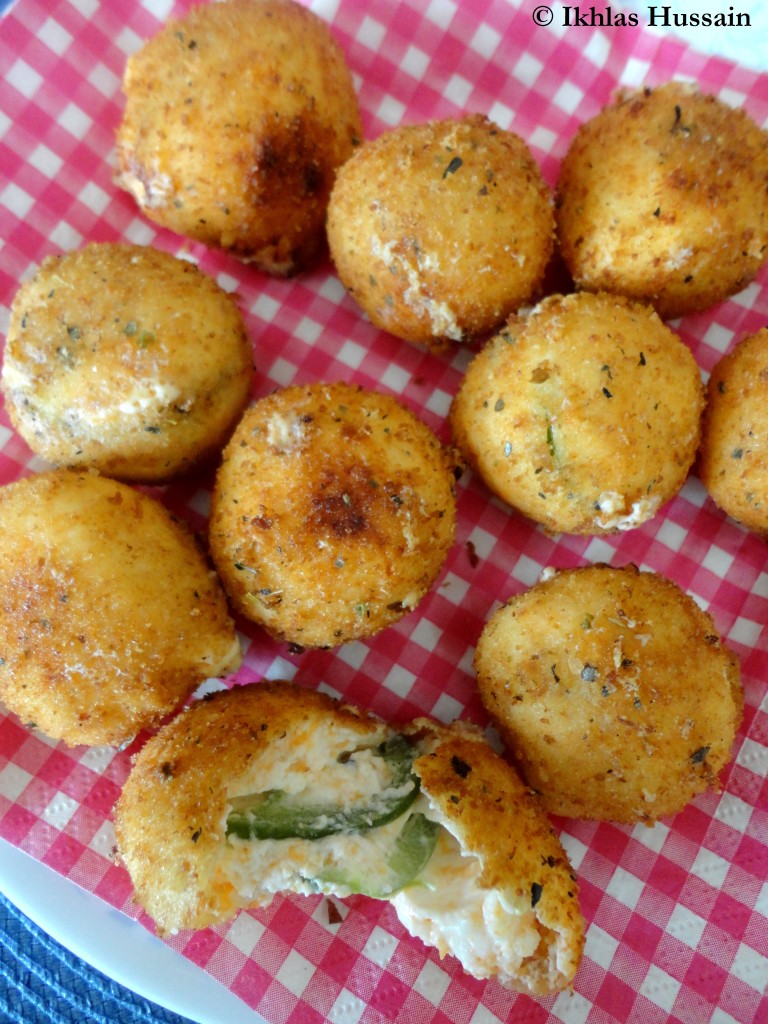 If you've never had them, Jalapeno Poppers are balls of spicy jalapeno peppers, wrapped in a layer of cream cheese and cheddar cheese, and then coated in a bread crumb and flour coating. When you bite into it, you get an ooey-gooey explosion of cheese and crunchy jalapenos. SO SO GOOD.
What I love about these is the crunchy, breadcrumb coating on the outside that gives way to a soft, melt-in-your-mouth filling inside. The cream cheese filling stops the jalapenos from being too spicy, while salty cheddar cheese provides a nice bite.
These are so good, that all I can say is check out the recipe and try these out…soon!
Best Ever Jalapeno Poppers
Ingredients
1 pkg (250 g) cream cheese, softened
3/4 cups shredded cheddar cheese
4 to 5 jalapeno peppers, seeded and thinly sliced
3/4 cup milk
3/4 cup flour
3/4 cup bread crumbs
1/2 tsp oregano
1/2 tsp crushed red peppers (optional)
8 cups oil, for frying
Instructions
In a medium bowl, mix together the softened cream cheese and shredded cheese.
Take a bit (1/2 tbsp) and place on the palm of your hand. Add a slice of jalapeno, and then add more cream cheese filling. Add more cream cheese filling top and roll into a ball, ensuring that the jalapeno peppers are completely coated by the cream cheese mixture, and that none are peeking out. Repeat process.
Put milk, flour, and bread crumbs into three separate bowls. Add dry spices to the bread crumb bowl and mix well. First dip the poppers into milk and into flour. Then dip again in milk and in bread crumbs, ensuring that they're completely coated. Set aside.
Heat oil in a medium skillet to 365 degrees F (180 degrees C) and deep fry the poppers until golden brown, about 2 to 3 minutes. Remove and let dry on a paper towel lined plate. Enjoy warm.
Recipe inspired by Fatima Zulqarnain and Allrecipes.
http://ikhlashussain.com/2013/09/recipe-best-ever-jalapeno-poppers/
Don't forget to seed the jalapeno peppers before slicing them! The spice factor comes mostly from the seeds, so it's important to seed the peppers properly, otherwise these will be unbearably spicy!
Also, be sure to coat the poppers completely in the flour first, and then the bread crumbs. If you don't coat them properly, the filling will escape during the frying process, and burn out.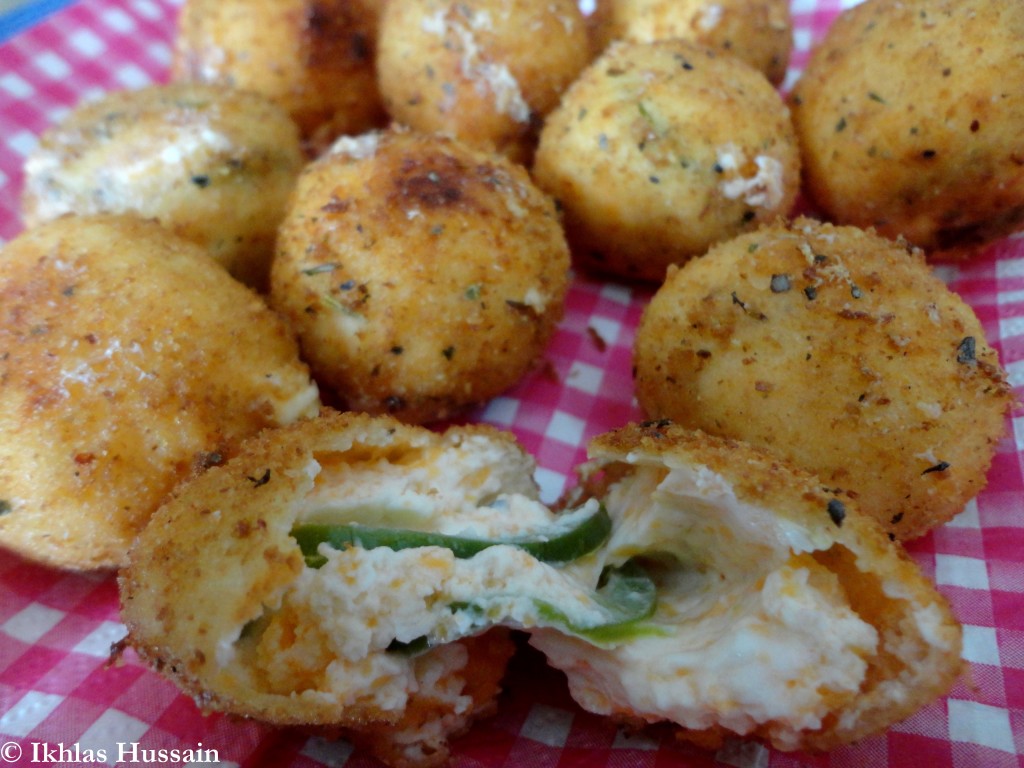 The recipe calls for halved jalapenos, but I prefer them sliced, with two slices per popper, since you get cuter, rounder, more bite-sized poppers. You can also easily do one slice of jalapeno per popper, but I love the extra kick, so I add two slices. 😉
These poppers are so incredibly easy, it's no wonder I made them almost every week during Ramadan! Spicy and salty, these poppers are a treat to bite into, especially when you taste the warm, velvety mixture of cream cheese and cheddar cheese and get to the crunchy peppers.
So if you're looking for an easy, but delicious, appetizer, I highly recommend these! My only complain: the recipe only makes 12! 🙁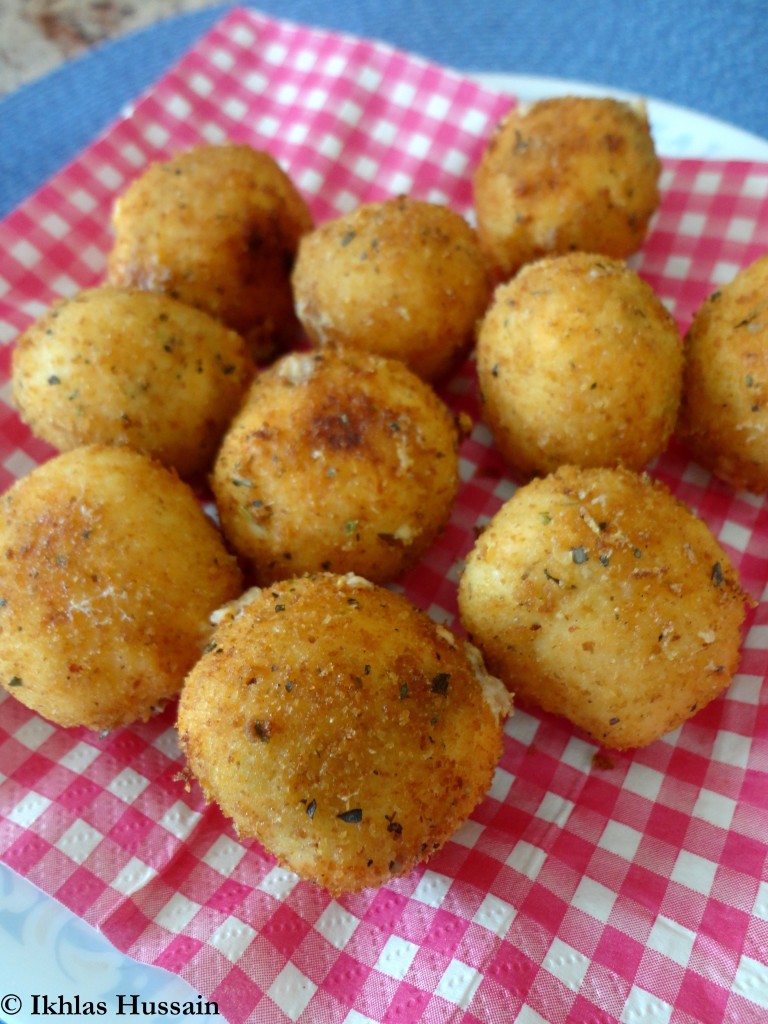 I hope you try these out and let me know how you get on. 🙂
Hope you're all having a great week!
Thanks for reading,
Ikhlas