Hey guys! How's it going?
Ramadan is winding down, and things are getting busier than ever! But first of all: how is Ramadan more than half over? It feels like it just began. The days have been speeding by, and Eid is just around the corner.
Before Ramadan began, I was worried about how tough the fasts were going to be. The hot and long days combined meant that they were going to be extra tough. But after the first day, they were fine. Dare I even say, easy? I'm actually shocked by how easy I found them this year, compared to previous years. But I suppose that's the beauty of Ramadan; each year is different, and so are your circumstances.
But with only 10 days left, the race is on for Eid. There's so much to do! It's my first Eid-ul-fitr away from my family, so there's also a tinge of homesickness that is colouring all my preparations. Everybody's got their own Eid traditions, and it's what makes the day so special: reviving those family traditions. But being away from home also means that I can carry those traditions to my new home this year, and also make some new ones.
My personal tradition has obviously come with me: making Eid cards! Making cards is so relaxing and enjoyable for me, and having to make a bunch of them is my idea of a perfect evening. I'm in love with this year's cards, and wish I was getting one too haha.
Unlike previous years, I haven't been experimenting in the kitchen as much this year. I have a few basic dishes that I've been making throughout the month that I just keep rotating: baked boneless chicken 2 different ways, puff pastry, and keema or ground beef. I also tried my hand at making samosas this year but the shape was a bit off. They tasted good though!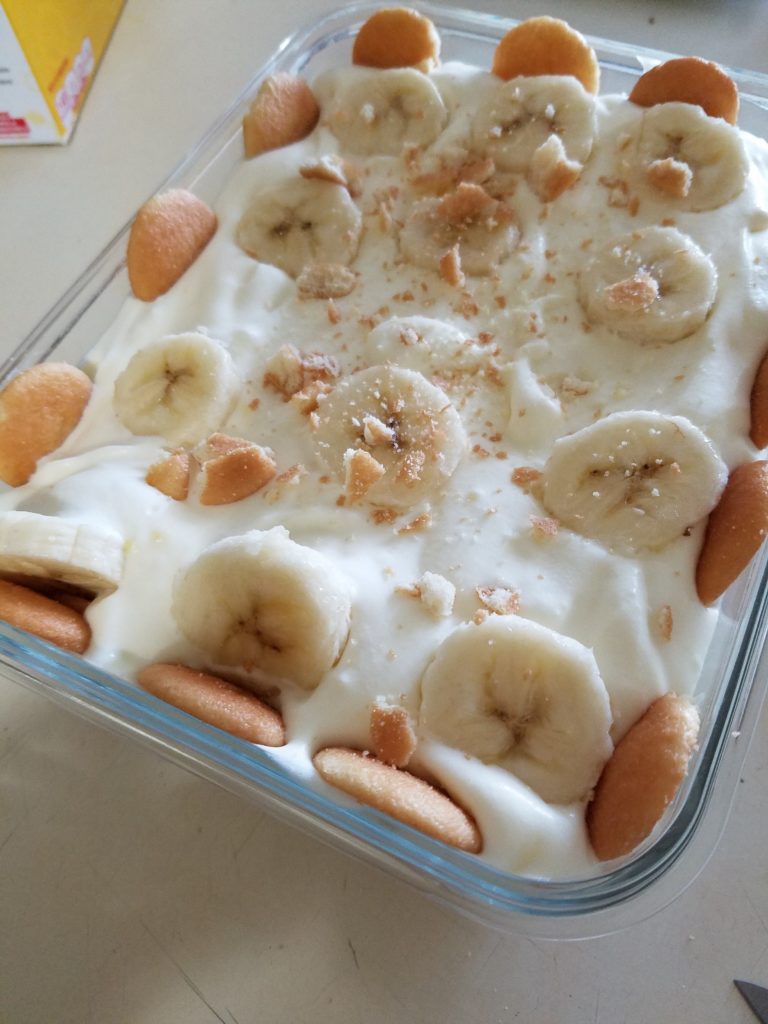 As for baking, I also made banana pudding! It's not technically not baking, but you know what I mean. It's one of my husband's favourite desserts and I've been meaning to make it for ages. The one from Magnolia Bakery is supposedly famous, and that's the recipe I used. I have no idea if it tasted anything like the original, because I don't like bananas so I didn't try it. According to my husband, it was good. Here is the recipe, in case you're interested. I ended up halving it and it was too much for one person, even over the course of a few days. The bananas tend to blacken after a few days, so it doesn't last very long. So keep that in mind when you're making it!
Ramadan means staying up at odd hours of night/day which means insomnia at certain parts of the day for me. For example, right after sehri, is a tough time especially since I've just eaten and my brain is all wired up and the birds are also up and making it impossible for me to fall back asleep. This is the time when I usually scroll Pinterest and Instagram. About a week ago, I randomly stumbled across people who do brush lettering. Several hours later, I was obsessed and wanted to learn too!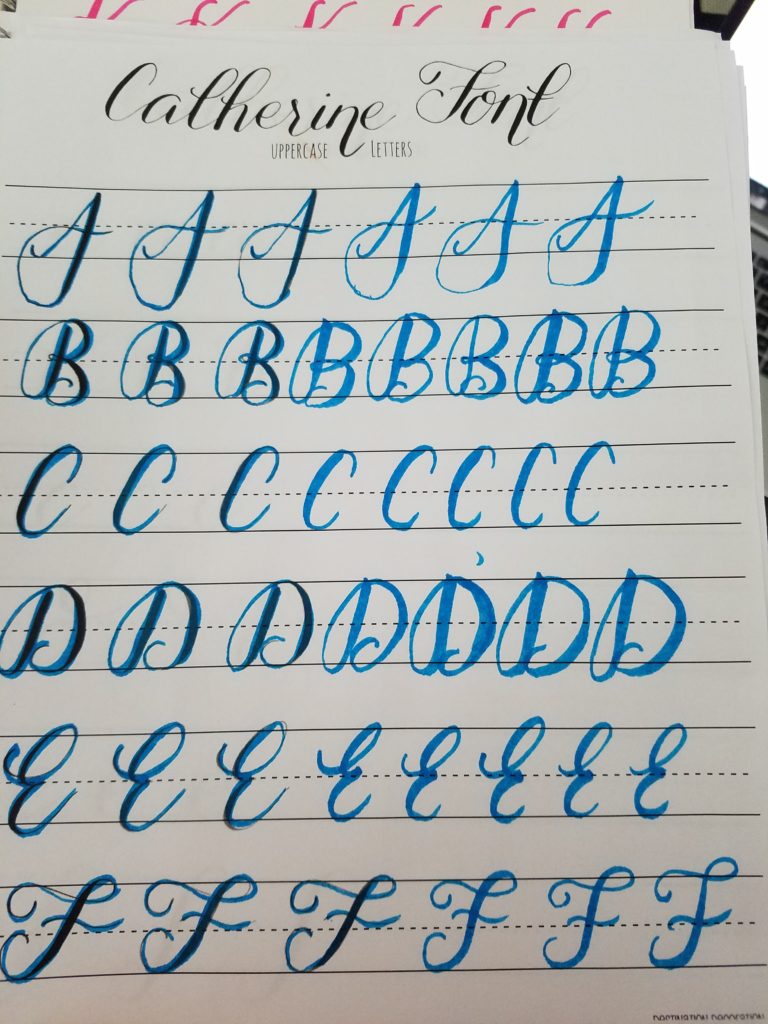 Brush lettering is different from calligraphy in that it uses markers and pens, rather than fancy calligraphy tools. This is my amateur understanding of it, but I could be totally wrong! I tried to learn calligraphy before with a set I bought from Chapters a couple years ago, but it was rubbish. But I've always been interested in lettering and beautiful scripts, and brush lettering actually seemed doable.
But of course, nothing is as easy as it looks, especially on social media! I just received my special markers yesterday and haven't had much time to practice yet. But it's also really relaxing and enjoyable. I'm still learning basic strokes and am just starting to make letters, but I can't wait till I can start joining the letters and making words!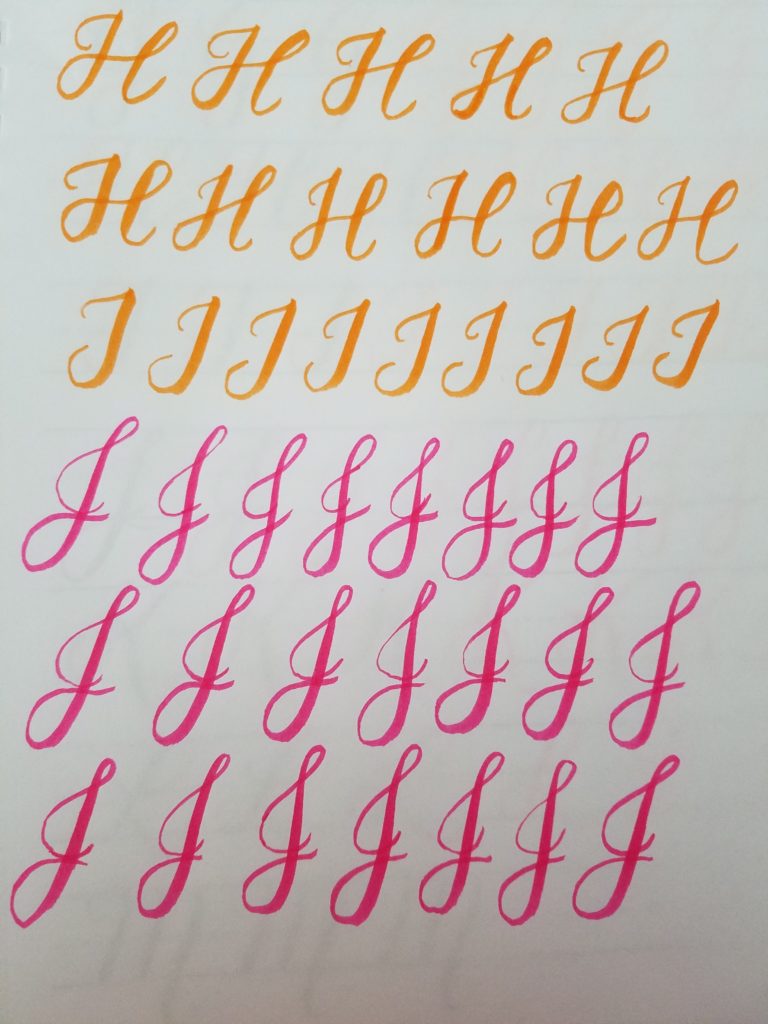 I know, I sound like I'm learning writing for the very first time, like a 5 year old. When my husband first saw me pull out my practice sheets for script lettering, he was like you know our 4 year old niece is also learning her letters? -_- So yeah it looks like I'm learning my ABCs again lol.
Anyway, that's what's new with me! I started writing this post earlier in the day and just got back to it around 10:30 and am now finishing up at 11! Oops! So it's sort of a late Friday Things for this week.
Hope you all had a fabulous week!
Thanks for reading,
Ikhlas