Hey guys!
I've got a DIY tutorial for you all today: ombre roses in a shadow box. If you follow me on instagram, you might have seen a few versions of this already. This is the latest one!
So I bought a shadow box frame from Homegoods a few months ago and I was obsessed with doing something new and different with it. I've used one before to make a photo collage of me and my best friend, which I gave to her as a gift when she got married. But I wanted to do something different with the shadow box this time. I wanted to put flowers.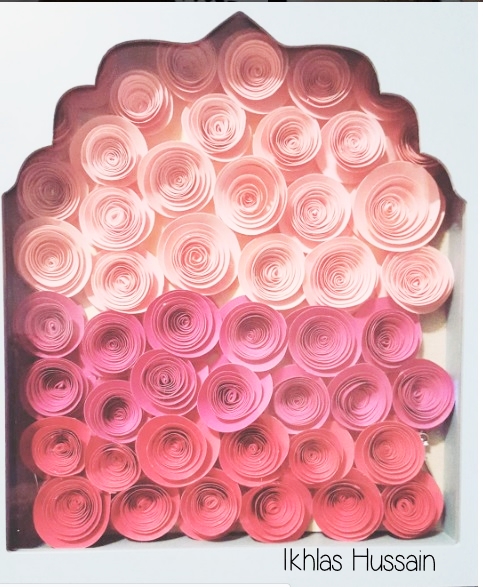 So I found a tutorial online and made them! The first one was a little botched because I didn't have the correct varying shades of pink, and so it wasn't really as ombre as it should have been. But it was a good experiment!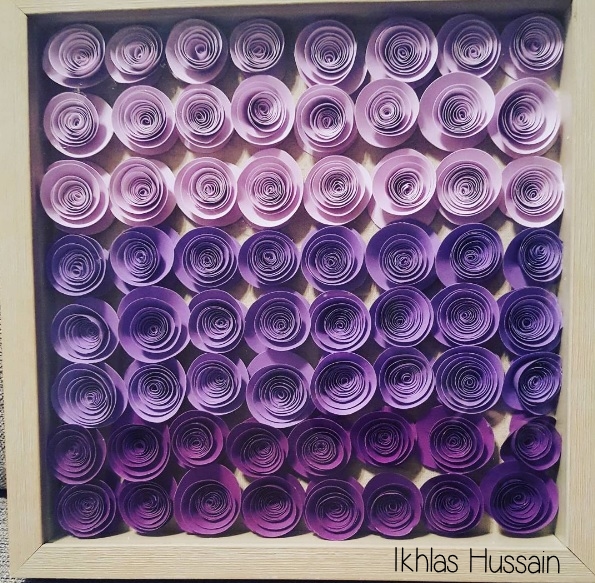 The next one I made for my mother in law. She wanted it in purple and so I found a pack of purple paper, which had 5 different shades of purple in it. I picked 3 of them and made the roses from that. For this one, she didn't want a shadow box and instead wanted a regular frame. I found one that was similar at Homegoods with a removeable back that was deep enough.
And now I present to you this one: my final piece. This one is for my mom. I really hope she doesn't read or see this before I see her because it's her birthday present! I really hope she likes it 🙂
So if you know anything about me, you know that I love pink. And so when I found this beautiful 10 x 18 linen shadow box in Homegoods, I knew I had to buy it. And I knew the roses were going to be pink.
What I love about this project is how easy it is. It's a bit time-consuming (the roses don't roll themselves lol) but it's fairly easy and it ends up looking so impressive in the end. Plus it's such a nice gift to make someone that they can use to decorate their home.
Let's take a look how to make this! Continue reading →