So I have a confession guys: this recipe has been on my radar for quite some time now! But for a variety of reasons, I never came on board. UNTIL LAST NIGHT.
So this trend has been going on for a few years now, and I've kind of felt it was a silly one. I mean, why would I want to make a single-serving cake when I can have a WHOLE CAKE? With an option for seconds (and let's be honest, for thirds).
But I've been trying to cut back on my dessert intake lately and so you can see how this chocolate mug cake would fit the bill so perfectly…
Now normally, I'm not a cake person. I like cookies and brownies the best, with cupcakes lagging behind those two. I just hate all the work that goes into making a cake and I only knew a few recipes that really satisfy that moist cake craving for me. The rest, I can go without.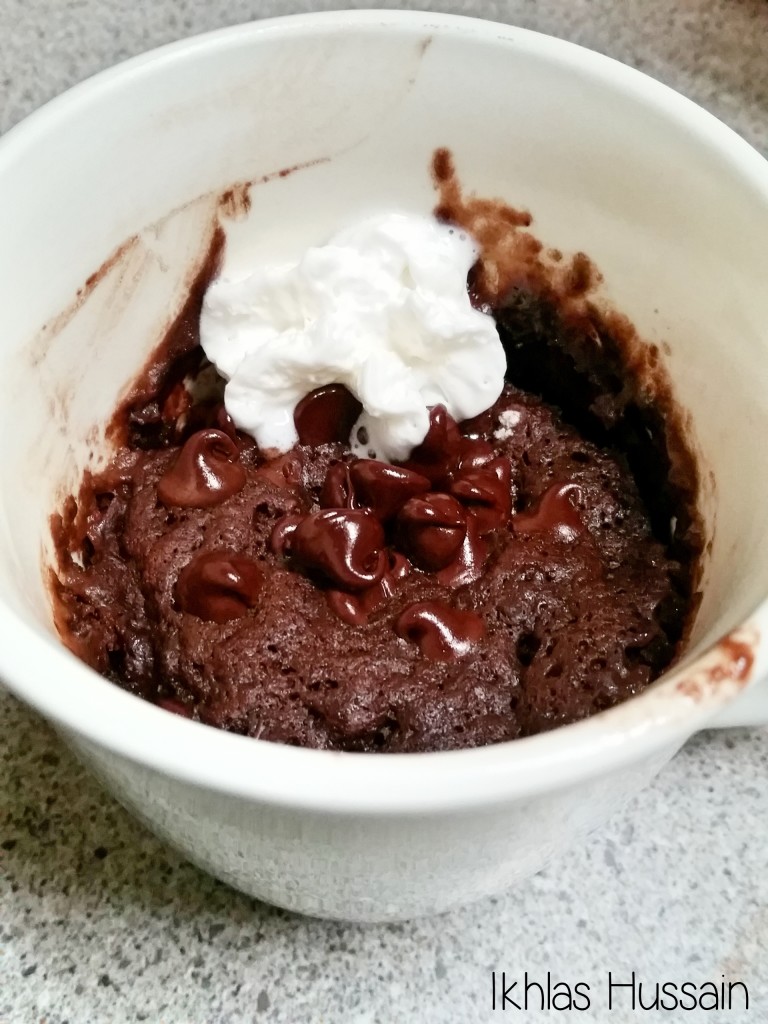 But lately, my friends, I've had cake on the brain. It all started while watching an episode of Everybody Loves Raymond, where Marie just casually waltzed in with a chocolate cake. It was no special occasion, they just have cake. I wanted cake too.
Then my best friend send me a picture of her birthday cake: strawberry shortcake. I wanted cake even more.
Last night, I had such a hankering for cake. I know I could have just baked a CAKE but I knew that if I did, I would probably eat half of it. (I have very little self-control, obviously). That's when I remembered this Chocolate Mug Cake recipe I saw The Pioneer Woman making on TV the other day.
And the rest, as they say, is history.