Whoa, it's been a long time since I've posted a recipe! So long that I've forgotten how to do it. Do I tell a little story first and then share the recipe or just dive right into the recipe?
I'm just kidding, but it has been awhile! Taking these photos was obviously a mission, especially with a baby! I probably should have tried earlier, when she wasn't mobile. But now that she can crawl and walk while holding furniture, nothing is safe. Eating my food is a mission. Even if I've fed her not only five minutes before, she'll come scrambling across the carpet to me, her mouth wide open as she stares at me devouring my lunch. So of course I have to share.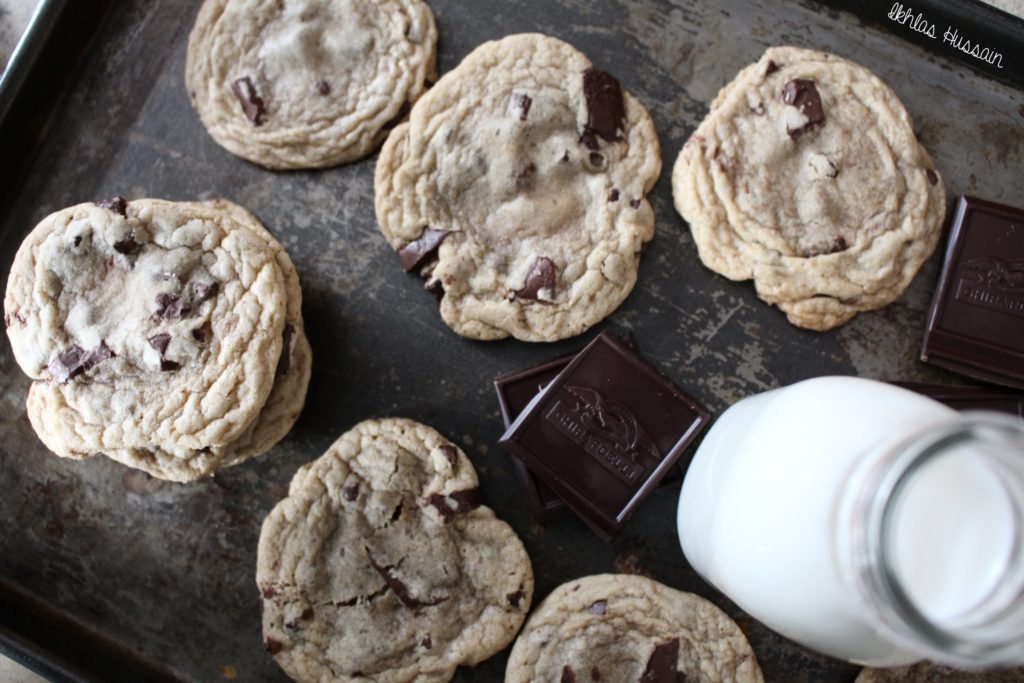 I currently don't have a dining table, only a coffee table, which is of course within easy reach for her. Setting the table for dinner is a hazardous endeavour. Her little hands reach everything so I have to be very careful with hot items so she doesn't burn herself. My husband and I are constantly shifting things and trying to move dishes out of her reach so much so that the couch ends up becoming the table with all the food we have to store on it during dinner.
Recently I've rediscovered my love for her activity bouncer. Before, it was a means of fun and play, now it's a way to imprison her (if only for a few minutes)! She is so fast now with her crawling that she doesn't stay put. Before she would stay in the family room, but the little madam has become so adventurous now that if I don't shut the bedroom doors before I head into the kitchen, I might find her in one of them! So the activity bouncer is my secret weapon for when I absolutely need her to stay in one place and not move, like during mealtimes or when I need to vacuum or during this photoshoot.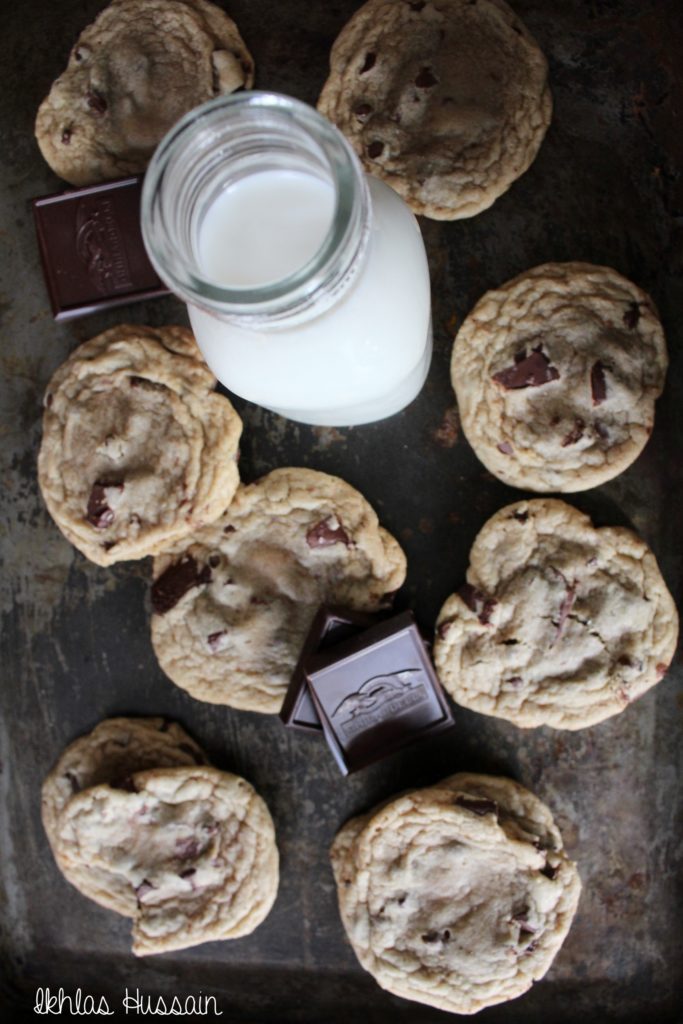 The other day I had a hankering for a crispy and thin cookie. If you've been following me on the blog for awhile, you'll know of my love for the chocolate chip cookie. I've gone on and on about it pretty frequently! As I bake up my beloved CCC's, my go-to recipe used to be these cookies, but then it changed to this recipe (minus the sea salt if I wasn't in the mood). Basically I got tired of waiting for butter soften and liked how you could just melt the butter. Lately I got so lazy that I don't even refrigerate the dough LOL. This recipe is still my go-to recipe for thick and soft cookies, so if you're in the mood for a different cookie, I definitely recommend my Chocolate Chunk Cookies with Sea Salt.
But like I said, I wanted a thin and crispy cookie. I've seen this recipe from Buzzfeed on my Facebook feed a million times and wanted to try something new.