Print Recipe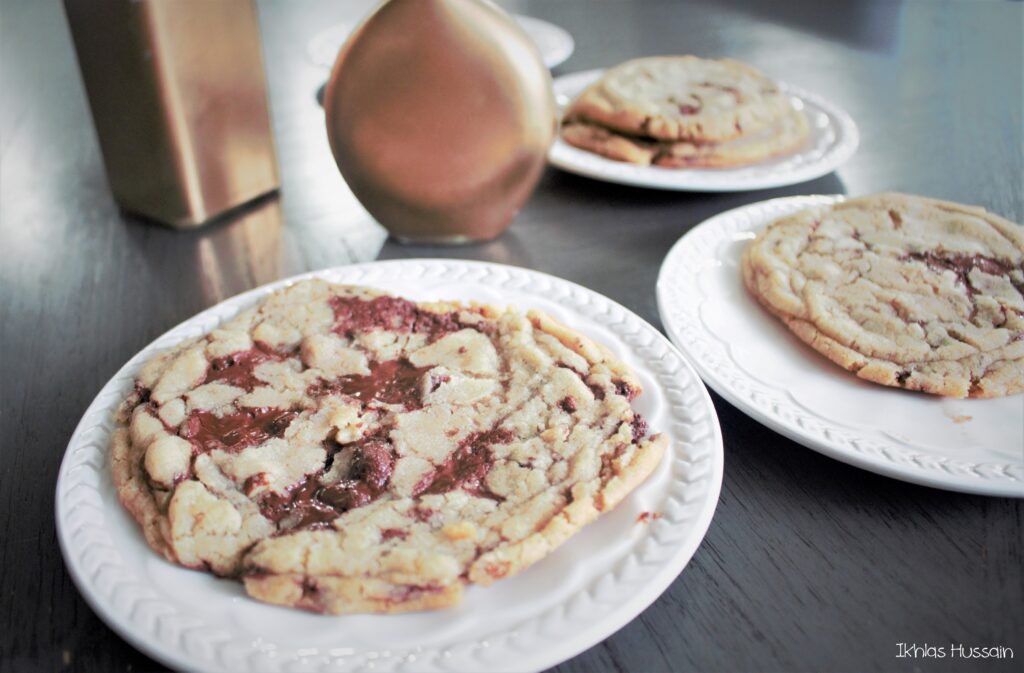 Have you ever seen a recipe online and become obsessed with it? I have. These crinkly chocolate chip cookies have been haunting me for quite some time now.
I have been seeing these gorgeous cookies all over the Internet for a few months now, along with their slightly unorthodox method of baking. The are unforgiving in their size and have beautiful crinkly tops and crispy edges.
Making them is a bit weird: you literally bang the pan on the counter to get those beautiful crinkly edges.
I am not kidding; my family thought I was nuts as I kept banging the pans against the counter every few minutes. But they didn't have anything to say when they took a bite of that crispy on the outside, ooey-gooey on the inside chocolate chip cookie.
These cookies are not for the faint of heart. The original recipe called for 1/3 cup of dough per cookie, but I thought that sounded too big so I scaled back a bit to 1/4 cup. But they were still big and wonderfully chewy and crispy. They are about the size of Starbucks cookies and one will set you back for your sugar intake for a week (or day, let's be honest).
They're called chocolate chip cookies, but they actually have chocolate chunks. If you haven't made the switch from chips to chunks, do it now! Look at those gorgeous rivers of chocolate running through that cookie. I use Ghiradelli baking bars, but you could use any kind of baking chocolate you like.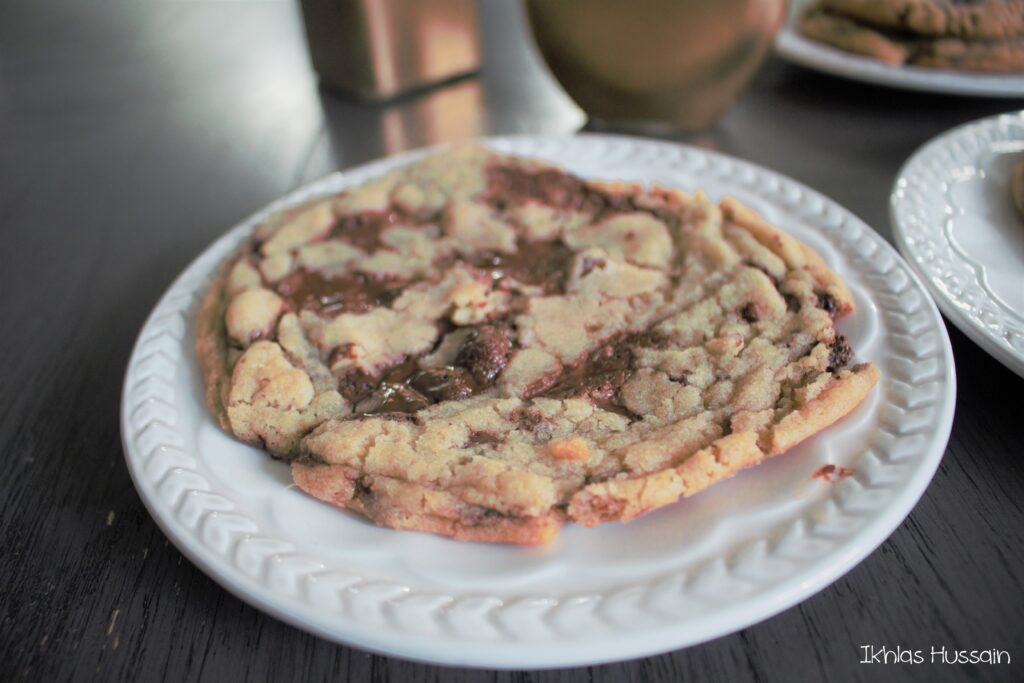 The key is to chop the chocolate yourself and not use the pre-chopped chunks. The pre-chopped chunks are definitely easier and I love to use them too, but it's worth it to go the extra mile on these bad boys. Trust me.
I ended up using semi-sweet chocolate but you could also use bittersweet or a combination of both. I also added a generous sprinkling of chopped pecans because nuts make everything better. I loved the added crunch and texture in these cookies.
Enough chatting, let's take a look at the recipe!
Continue reading →