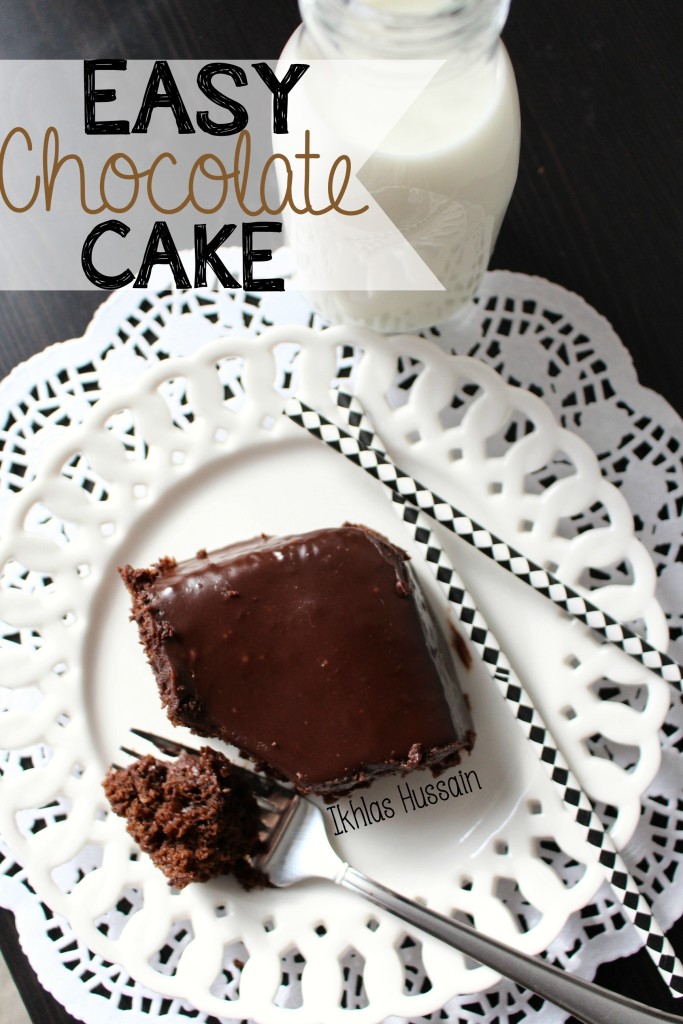 So I've been suffering from a bout of laziness lately. I haven't felt like doing much these days and seem to be stuck in a funk. All I want to do is rewatch episodes of Downton Abbey and that's what I've been doing for the past few weeks.
I started from season 1, episode 1, and it's been so much fun watching the series again, after knowing what happens in the end. I loved it before, but now having all six seasons at my fingertips and being able to watch the whole show, has made me love it even more. It's like reading a really good book that I can't seem to put down!
And while I love watching the show, it's made me abandon writing (for now). I was so sure I was going to start writing again, but I just seem to be in a funk and don't feel like it. I'm still hashing out the plot and it's such a slow process since my brain feels like mush these days.
I haven't been reading much either. I recently read Six of Crows by Leigh Bardugo, and while I enjoyed it, I didn't love it. It didn't grip me. I've recently started another Teen book but I haven't really gotten into it yet.
But one thing I am into is this easy chocolate cake! If you're feeling lazy (like me), then this cake is for you. Moist and chocolately, the chocolate ganache is literally the icing on the cake. It's also not a complicated recipe or one that's time-consuming so it's perfect for chocolate cake cravings on ordinary days. Have a look!
Recipe: Easy Chocolate Cake
Ingredients
1 egg
1 cup granulated sugar
3/4 cup plain yoghurt
1/4 cup vegetable oil
1 1/2 tsp vanilla extract
1/2 cup coffee, room temperature
1/2 cup cocoa powder
1 cup flour
1 tsp baking soda
1/2 tsp baking powder

For the ganache

1/2 cup semi sweet chocolate chips
3/4 cup heaving whipping cream
Instructions
Preheat oven to 350 degrees F. Spray a 8x8 or 9x9 baking dish with cooking spray and set aside.
In a medium bowl, whisk together egg, sugar, yoghurt, oil, and vanilla. Then add coffee and cocoa powder and mix until batter is smooth. Slowly add flour, baking soda, and baking powder and mix until all are incorporated.
Pour into prepared dish and bake for 20-25 minutes or until toothpick inserted in the center comes out clean. Let cake cook completely before pouring ganache.

For the ganache:

In a microwave safe bowl, microwave the chocolate about a minute until chocolate starts to melt.
Heat whipping cream in the microwave until it begins to boil, about a minute and a half. Pour over melted chocolate and begin to whisk it. Leave for 10 minutes to let the ganache cool and then pour over cooled cake.
Slice and serve.
http://ikhlashussain.com/2016/03/recipe-easy-chocolate-cake/
I'd never baked with yoghurt before and so I was a tad sceptical when I first looked over the recipe. But I suppose it's not much different from using sour cream, so I decided to try it out and I'm so glad I did! The yoghurt makes the cake very moist and soft, so that it offsets the use of excessive oil.
Again, the use of coffee in this recipe is only used to enhance the chocolate flavour and doesn't make the cake taste like coffee. It's only a small amount, so it just deepens the chocolate flavour.
What I love about this cake is the fact that it's made in one 8×8 or 9×9 pan. It's not an extravagant 2 layer cake with frosting in the center and all around. It's made in one bowl (no mixer!), baked in one pan, and is frosted in that same pan. Like I mentioned before, it's perfect for when you're craving chocolate cake with a decadent frosting but don't want to make a whole production out of it.
And can we talk about the frosting? It was divine! So I've never made chocolate ganache before (weird, I know), because I usually never have heavy whipping cream. But I had some leftover from my chocolate mousse and decided to finally try it out with this cake recipe. And I'm so glad I finally did! It was rich and chocolately and all things that chocolate frosting should be, but with half the work. All it involves is melting and pouring and that's it! I could've eaten the whole thing out of the bowl but good thing I didn't…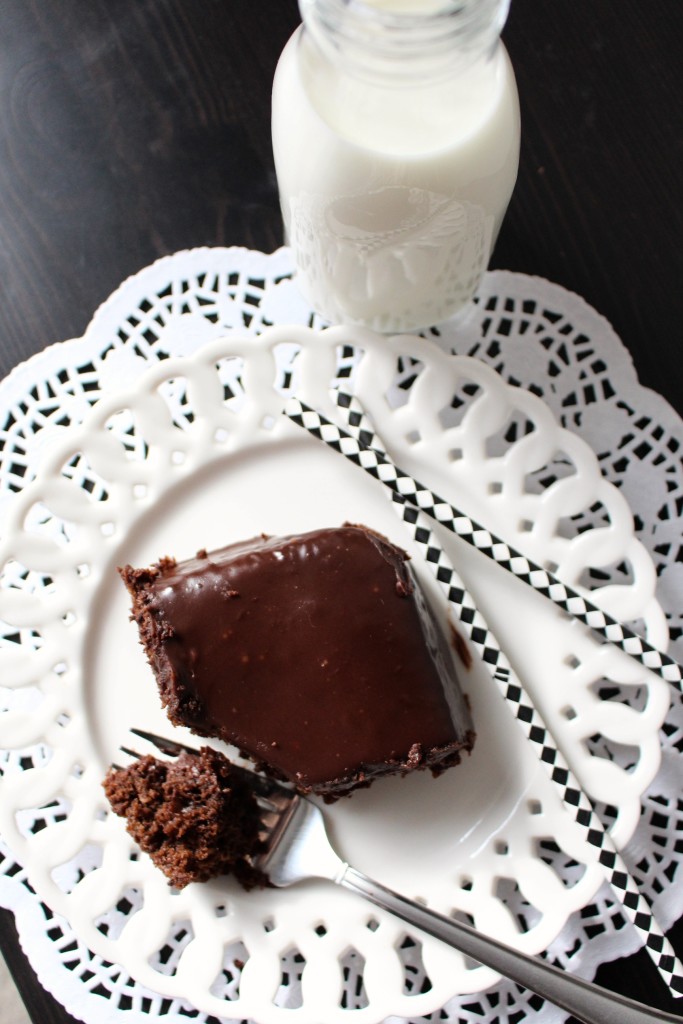 Moist and topped with a silky chocolate ganache, this easy chocolate cake is a breeze to make and is bound to be gone before long! You probably already have the ingredients sitting in your kitchen! So try it it out 🙂
Thanks for reading,
Ikhlas