For those of you who follow me on instagram, you might already have seen a preview of this post. But I'm here to tell you exactly how I met Morgan Rhodes, bestselling author of the Falling Kingdom series!
About 2 weeks ago, I was sitting in the backroom at work on my phone when I saw that I had a new Twitter notification.
I opened up my Twitter feed and saw these two messages:

Before I tell you about how I started jumping up and down and told the nearest person about this (a girl who happened to be a fellow teen book fan), let me back up and tell you my previous interaction with Morgan Rhodes.
When I first read Falling Kingdoms, almost 2 years ago now, I tweeted about it and Morgan found the tweet and thanked me for my review. I continued to love the book and proceeded to put a staff-pick sticker on it because I loved it so much.
Not long after that, she posted a picture on her instagram of my staff pick sticker on her book!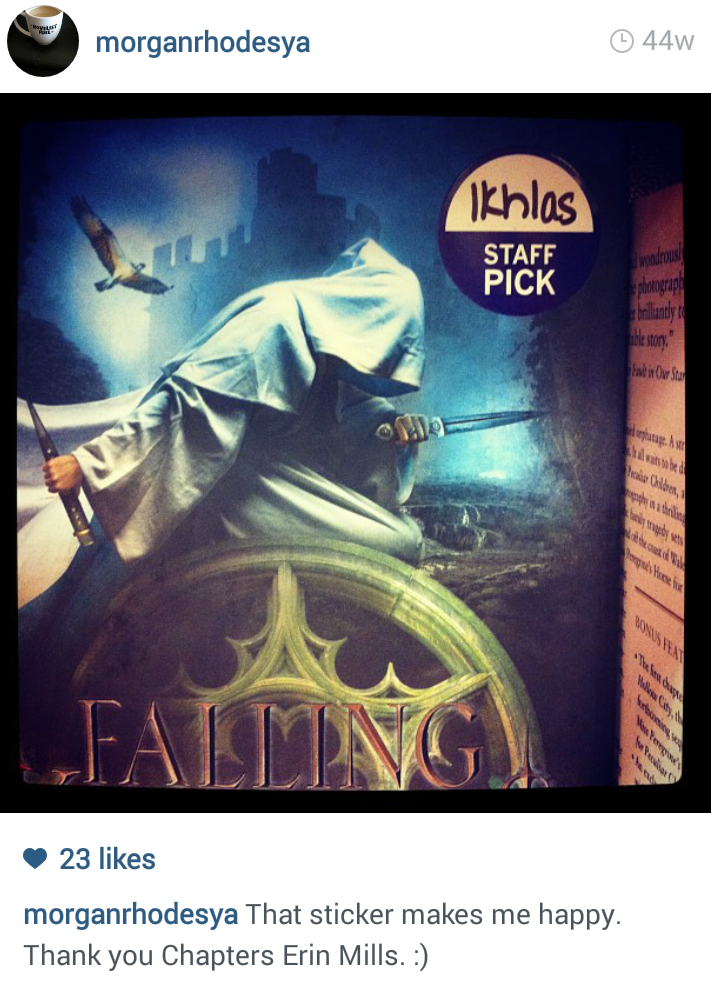 I proceeded to fangirl because I couldn't believe a) that Morgan Rhodes had been to my store; and b) had taken a picture of my staff pick sticker! I responded back to her on Facebook and Instagram, telling her how cool it was that she had visited my store and seen my staff pick sticker.
Fast forward to 2 weeks ago when I saw that message from her on Twitter. Now, I haven't met very many authors before. In fact, I've only ever been to one author signing (Sarah Dessen) years ago, but suffice it to say, authors are pretty much my version of celebrities. I could care less about Brad or Angelina, but an author sighting or interaction gets me pretty excited. So I was kinda over the moon when I realised that Morgan Rhodes wanted to give me an advance reader copy of her book!
So I responded right away, we tried to set on a date when I was working (even though I told her I could come in any time, since I lived closer- overeager much? lol), but didn't actually get to meet until last Sunday.
I was on pins and needles the whole shift, waiting to be paged by one of the cashiers, as I wrapped gifts in the kids section and helped people find books. And then finally she was here!
I have no idea what we talked about, I was pretty much a blubbering fool. I thanked her profusely for coming in, got her to sign the copies of her books we had in store, took a picture, and thanked her again for the ARC.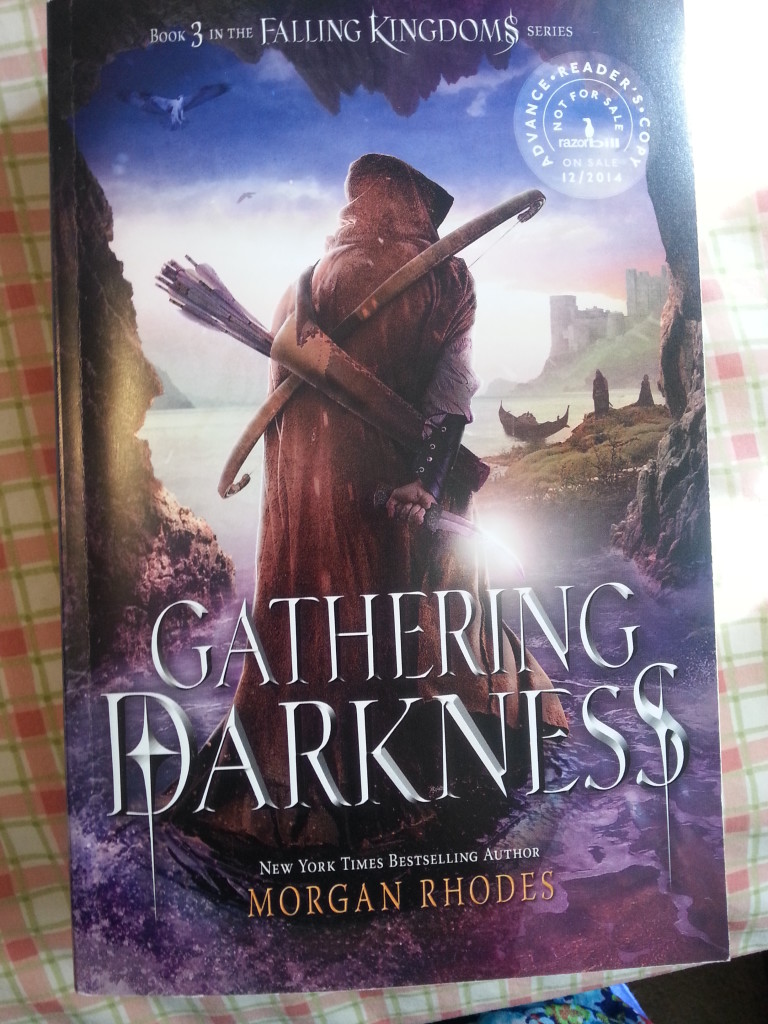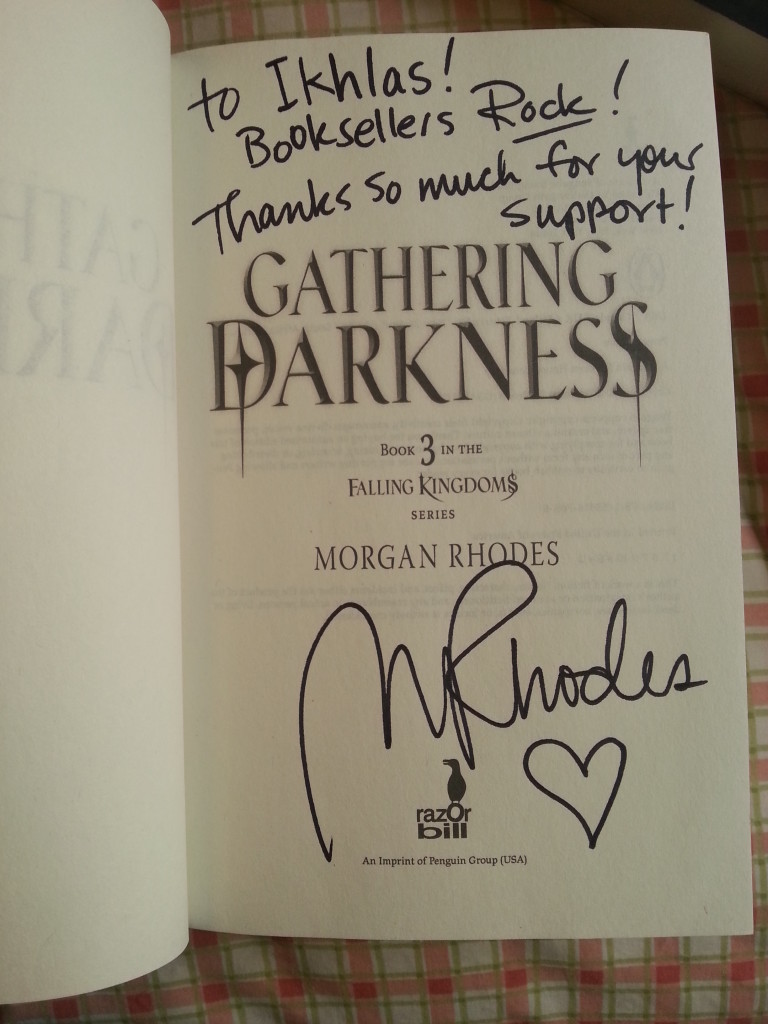 I haven't yet started the third book in the series, Gathering Darkness (it comes out officially in December), but am so excited to as soon as I finish my current reads! Thank you Morgan for coming in and giving me a copy! 🙂
Thanks for reading,
Ikhlas