Hi guys!
So if you've been following me on my Facebook page, you might have noticed me gushing about a certain Youtube video diaries series known as The Lizzie Bennet Diaries.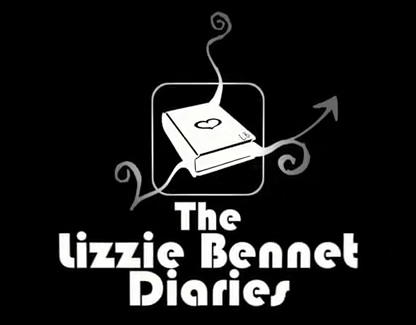 If you know anything about me, you'll know that I am a big Jane Austen fan. And naturally, like so many people out there, Pride and Prejudice is naturally my favourite of her tales, and even one of my favourite books of all time. Forget Romeo and Juliet, I think that the story of Lizzie and Mr. Darcy is the greatest love story of all time, and I'm ready thumb wrestle anyone who thinks otherwise.
This post is kind of belated, since I've been watching it since April, when it started, but since it's really starting to get REALLY GOOD, I figured I'd tell all of you about it here who haven't yet discovered it.
So it's a modern adaptation of Austen's classic Pride and Prejudice, and is told through YouTube video diaries, that air twice a week on Mondays and Thursdays, by 24 year old, grad student Lizzie Bennet.
Lizzie's got 2 sisters: Jane, who is as sweet and easy-going as she is in the book, and then Lydia, who loves a good party and lots of guys. Not unlike her 19th century counterpart, Mrs. Bennet spends the majority of her time thinking about her daughters' marriages, namely Jane and Lizzie.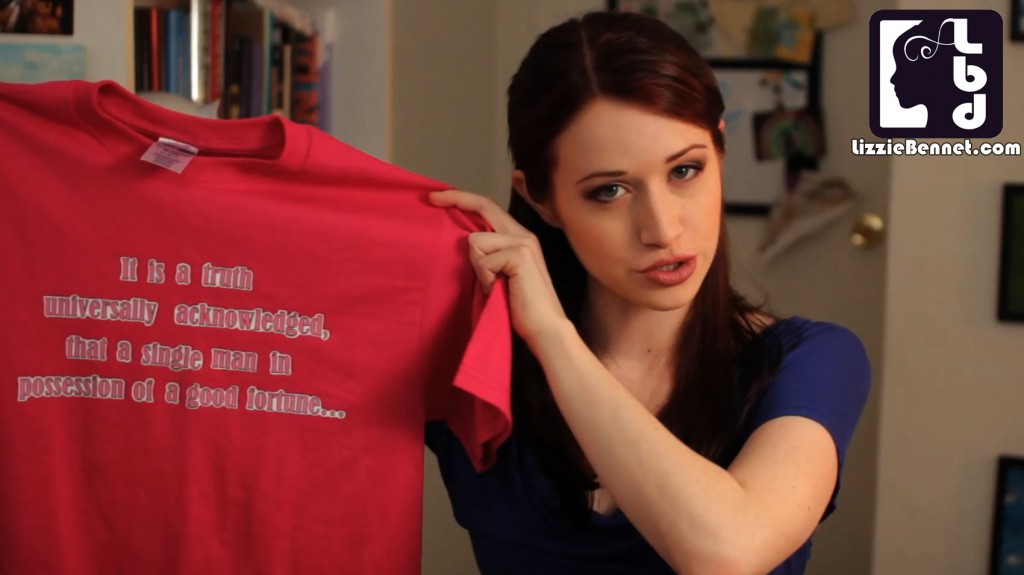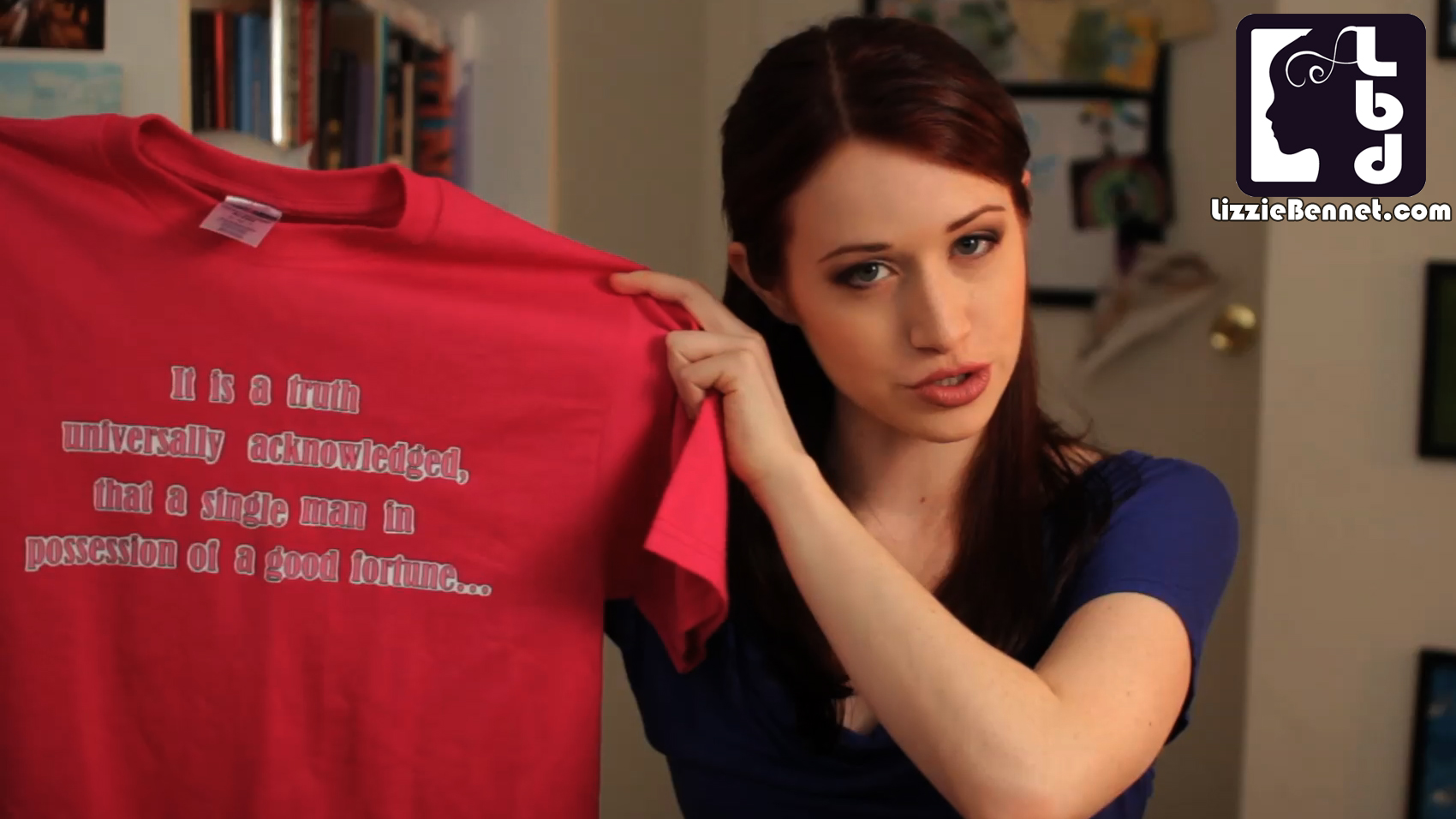 All of Mrs. Bennet's dreams seem to come true when an eligible bachelor, the young doctor Bing Lee, comes to town, which launches the story into a hilarious, modern retelling of the classic.
The story, naturally, is told through Lizzie's point of view, since they are her video diaries. Her best friend, Charlotte Lu, edits them and also makes guest appearances on most episodes, which balances some of Lizzie's rants and biases.
Since these are Lizzie's video diaries, you don't get a glimpse of many characters, like Mr. and Mrs. Bennet, or Mr. Darcy (yet). Instead, we get Lizzie dressing up as said people in order to show her audience what happened. Of course this is EXACTLY what happened, and has not been embellished by Lizzie in any way whatsoever!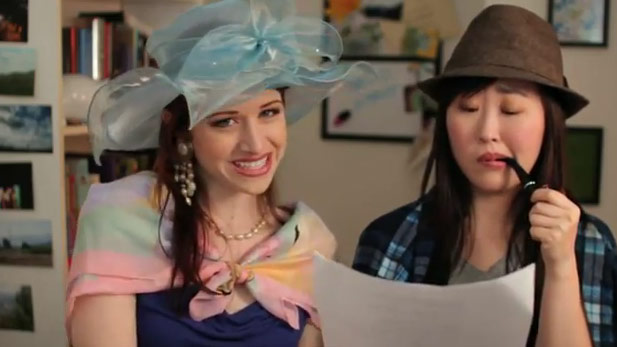 While originally, I had been a bit skeptical about a modern adaptation of one of my favourite stories of all time, I am now loving it, and eagerly await each episode every Monday and Thursday morning.
Of course, there are still things that I miss or wish would have been incorporated, like Lizzie's hilarious father, Mr. Bennet, and Mr. Collins' awesome proposal to first Lizzie and then Charlotte, since those moments and characters in the original are priceless. But even as I cringed in the beginning at the mixing of my favourite classic story with cellphones, YouTube, and dating, it's really fun to watch the writers of LBD adapt and change the story. While some customs and traditions are long gone, others remain today and shed light on how we think about relationships today.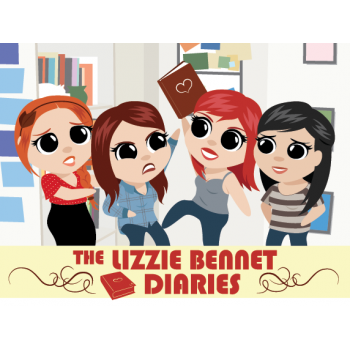 What's even more fun is following the characters through various social platforms, so even when the camera's not rolling, we can still find out what the characters are up to via Twitter or Facebook or Tumbr. For example, if you were following Bing Lee's Twitter, you'd know that he went back to L.A all of a sudden, even though you don't see it happen in the video a day later. So even though it sounds really cheesy, it's like the characters are real and live real lives out there in the real world! It's a lot of real…
I also love the fact that they're taking things really slowly, and that the videos are short, little snippets that slowly go through the big events of the novel, as if it's really unfolding right before your eyes in the 21st century. New additions to the show, like Bing, Caroline, Wickham (!!!), and Ricky Collins also keep things fresh and fun.
But of course, like the majority of viewers watching this series, I just want to see Mr. Darcy! Here's hoping he makes his grand entrance soon.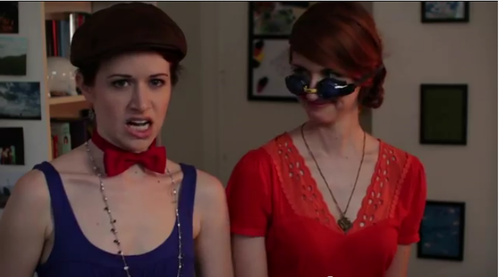 So if you haven't started watching yet, or have never read the book, simply sit back, pop a big bowl of popcorn, cancel all your plans for the next 3 hours, and immerse yourself in the world of Jane Austen, in a way you never have before:
Anyway, that's all from me; hope you've had a fabulous weekend 🙂
Cheers,
Ikhlas