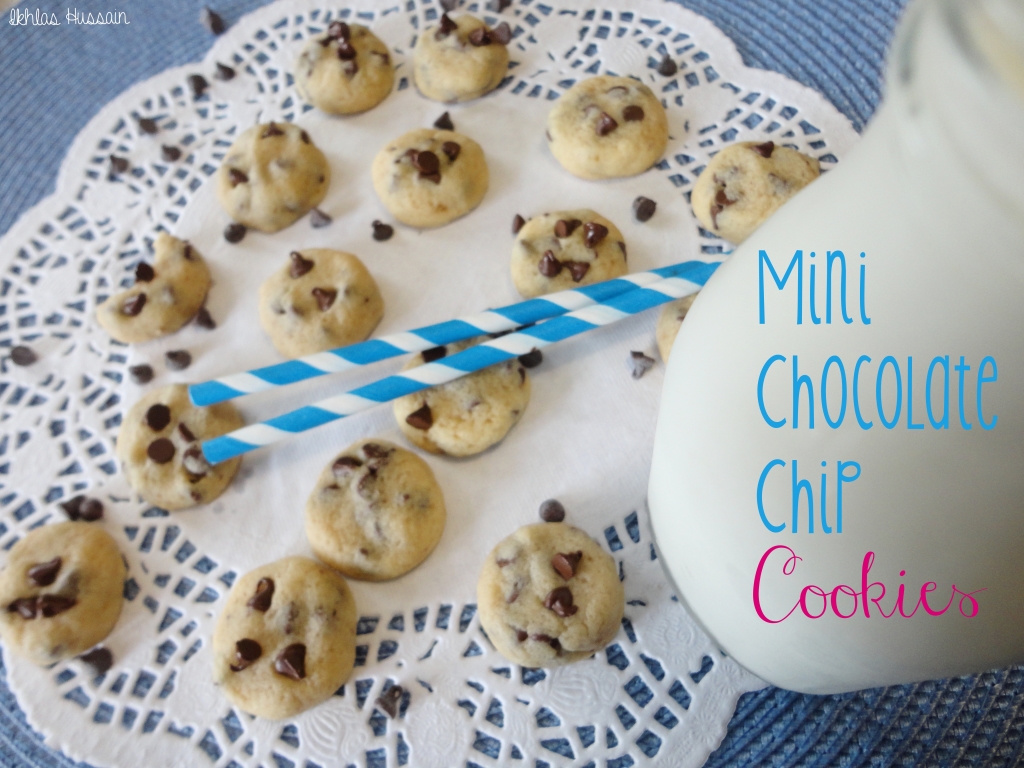 Hello friends!
So yes, it's been awhile since I've posted a recipe, but I'm here to rectify this today! I haven't been experimenting as much as I'd love to in the kitchen lately and have been sticking to tried and true favourites (at least with baking). Do you guys remember my 'Summer Bucket List'? Yeah, that kind of got abandoned in the craziness of summer, but I want to go back and re-evaluate it so I can get back to experimenting in the kitchen!
I'm not sure if I've mentioned this before, but my ultimate comfort food is a chocolate chip cookie. If I'm happy, I want a chocolate chip cookie. If I'm sad, I want a chocolate chip cookie. Luckily for my cravings (but not so good for my attempts at dieting), there's a Starbucks in the bookstore I work at, and so a chocolate chip cookie is never too far away.
More than chocolate chip cookies, I love things that are mini. So when I saw these Mini Chocolate Chip Cookies Recipe popping up all over Pinterest, I knew I just had to make them!
Bite sized, and stuffed with chocolate chips, how could you resist these cute cookies?! You could (and probably will) eat four or five in one go and then they'll all be gone before you know it!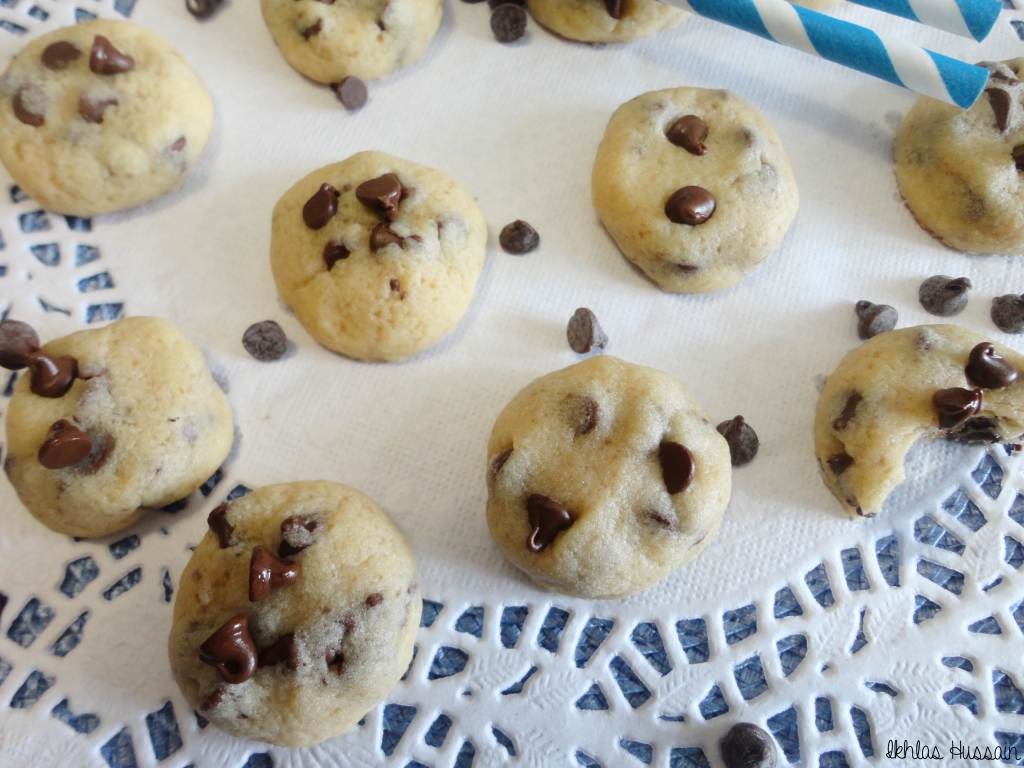 So check out this mini chocolate chip cookies recipe and bake up a huge batch of these cute cookies to enjoy with a tall glass of milk! 🙂
Ingredients
1 1/3 cups flour
1 tsp cornstarch
1/4 + 1/8 tsp baking soda
1/4 tsp salt
1/2 cup butter, softened
1/2 cup brown sugar
1/4 cup sugar
1 egg
1 1/2 tsp vanilla extract
3/4 cup mini chocolate chips
Instructions
Preheat oven to 350 degrees F and line two baking sheets with parchment paper. In a small bowl, mix the dry ingredients (flour, cornstarch, baking soda, and salt) together and set aside.
Beat butter with both sugars, and then add egg and vanilla. Slowly add the dry ingredients to the mixture until well mixed. Add the chocolate chips in the end.
Scoop out half a teaspoon of dough and roll into a ball. Place on parchment lined baking sheet and press down slightly. Continue with the rest of the dough.
Bake for 5 to 6 minutes or until edges slightly browned. Do not exceed 6 minutes, as cookies will continue cooking on baking sheet.
Let cool completely and store in an airtight container for one week.
http://ikhlashussain.com/2014/09/recipe-mini-chocolate-chips-cookies/
What I really liked about this recipe is the no-chilling aspect. My absolute favourite chocolate chip cookie recipe has just one flaw- it requires chilling of the dough. And so when I discovered this recipe and saw that I could have warm, ooey-gooey mini cookies in under half an hour without chilling the dough, I was pretty excited!
This is also the first time I've ever tries cornstarch in my cookie recipe. Again, I've been seeing a variation of this recipe online and on Pinterest for quite some time now, and finally tried it out to great results. The cookies are incredibly soft and chewy. And with a bake time of only 5 minutes, you just can't go wrong.
And yes, they do make about 64 cookies, but trust me, they aren't going to last long! They're so tiny that you'll eat three or four (or five or six) before you even realise it. They're perfect for a midnight snack with a glass of milk.
In other non-baking/cooking news, I've recently started a sewing class! It's something I've always wanted to learn but have never seemed to have time for, so I'm excited to finally pursue it. It's a small class, with only one other girl and myself so far, so it's nice to get individual instruction. If I get good enough, I'd love to include sewing projects on the blog at some point. 🙂
But do try the cookies out and let me know how you get on!
Thanks for reading,
Ikhlas