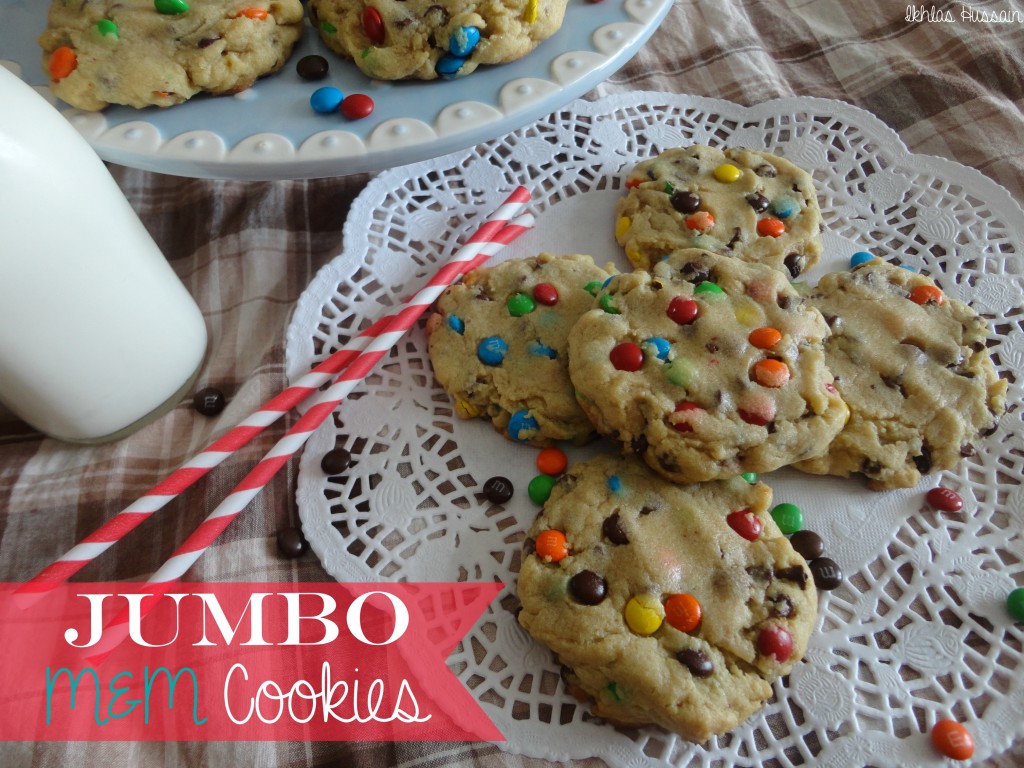 It's only been a few days since I finished my internship and officially finished the last part of my teacher's college program. But I've already got that itch.
What itch is this, you ask? Why the itch to do things, to be productive! If you know me in real life, you know that I can't sit still for very long, which means that I don't quite know how to relax. I finished school on Thursday and already I'm thinking about new projects and things I need to be working on.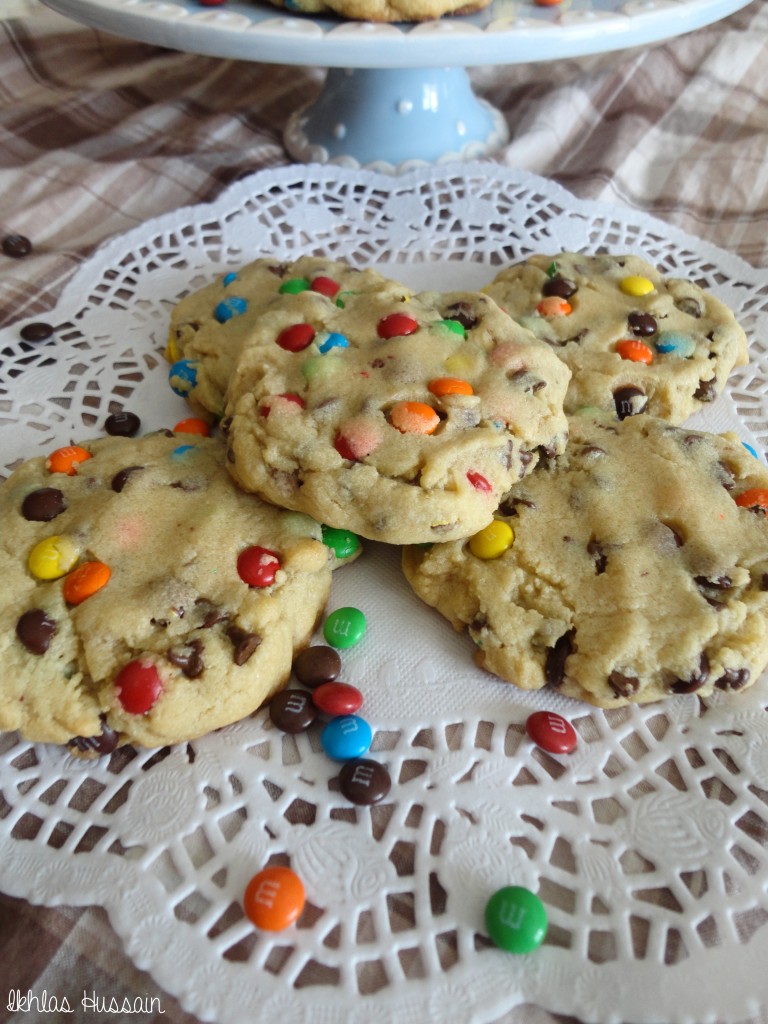 Problem is I'm struggling to balance my time. With my internship done, I no longer have structure in my day and have to figure out a schedule that works. I also recently changed my work schedule, and so finding time to do everything that I want to do has been a challenge!
But one thing I've consciously made time for is baking! I recently mentioned that I'm going to be going to my Summer Food Bucket List and checking off and baking/cooking all the things I've had on my Pinterest boards for ages. And so I began with cookies!
So technically these Jumbo M&M Cookies weren't on my bucket list, since I have made them before, but I was in the mood for cookies and wanted to start here. Check it out!
Ingredients
2 cups and 2 tbsp flour
1/2 tsp baking soda
3/4 cup butter
1 cup brown sugar
1/2 cup granulated sugar
1 egg, plus 1 egg yolk
1 tsp vanilla
1 cup mini M&Ms
1/2 cup mini semi-sweet chocolate chips
Instructions
Sift together the flour and baking soda, and set aside.
Cream your butter and sugars. Add egg, egg yolk, and vanilla.
Slowly mix in the flour mixture into the butter mixture, mixing well. Add the M&Ms and chocolate chips.
Scoop out the dough with an ice cream scoop, using about 2 to 3 tablespoons of dough per cookie. Set on a parchment lined cookie tray, and refrigerate for at least an hour. The longer the better!
Preheat oven to 375 degrees F.Bake for 8 to 10 minutes, or until the edges are golden brown. You want to take them out when they look slightly undone, as they'll continue to cook even after you take them out. Let cool completely and store in an airtight container.
http://ikhlashussain.com/2014/06/recipe-jumbo-mm-cookies/
These Jumbo M&M Cookies pack in a lot of cookie dough, and even more M&Ms and chocolate chips! Because the cookies were jumbo, I decided to use mini M&Ms and chocolate chips so that there was more chocolate in each bite. And boy was there a lot of chocolate!
I love underbaking cookies, and that's exactly what I did with these cookies for maximum softness and chewiness. Bake them until the edges are lightly browned and the centres are still soft. Take them out when they look done, and leave them to cool on the baking tray. They'll continue to cook on the tray, so don't overbake if you want chewy, soft cookies!
Jumbo M&M Cookies make me feel like a kid again. Paired with a giant glass of cold milk, these chewy cookies are best when the chocolate is warm and running through the cookie as you take a bite. The M&Ms give the soft cookies a crunch and will bring you straight back to your childhood.
So if you're a cookie lover, you can't go wrong with these Jumbo M&M Cookies. Try them out and let me know how you get on!
Thanks for reading,
Ikhlas