If you asked me to pick between dessert and pasta, if it was a matter of life and death, I probably wouldn't be able to.
If I could eat pasta and sugar for the rest of my life, and nothing else, I would be a very happy girl. Albeit a very overweight girl. This is why I've tried to limit my consumption of both pasta and sugar to once a week, which is SO hard, because after spending the week stalking food blogs, all I want to do is eat and bake and cook.
But since my family is extremely picky (I think it's a side effect of making so many yummy things for them), I don't always get to make what I want. For example, this pasta.
When I presented this pasta to my brothers last Sunday, with a massive smile on my face as I scooped the heavely mixture into their plates, they stared in confusion at the pasta-spinach-tomato-ricotta mixture and picked at it. "Wait…there's no meat in this. Or sauce. Or regular cheese," they said in shock. "What kind of pasta is this?!"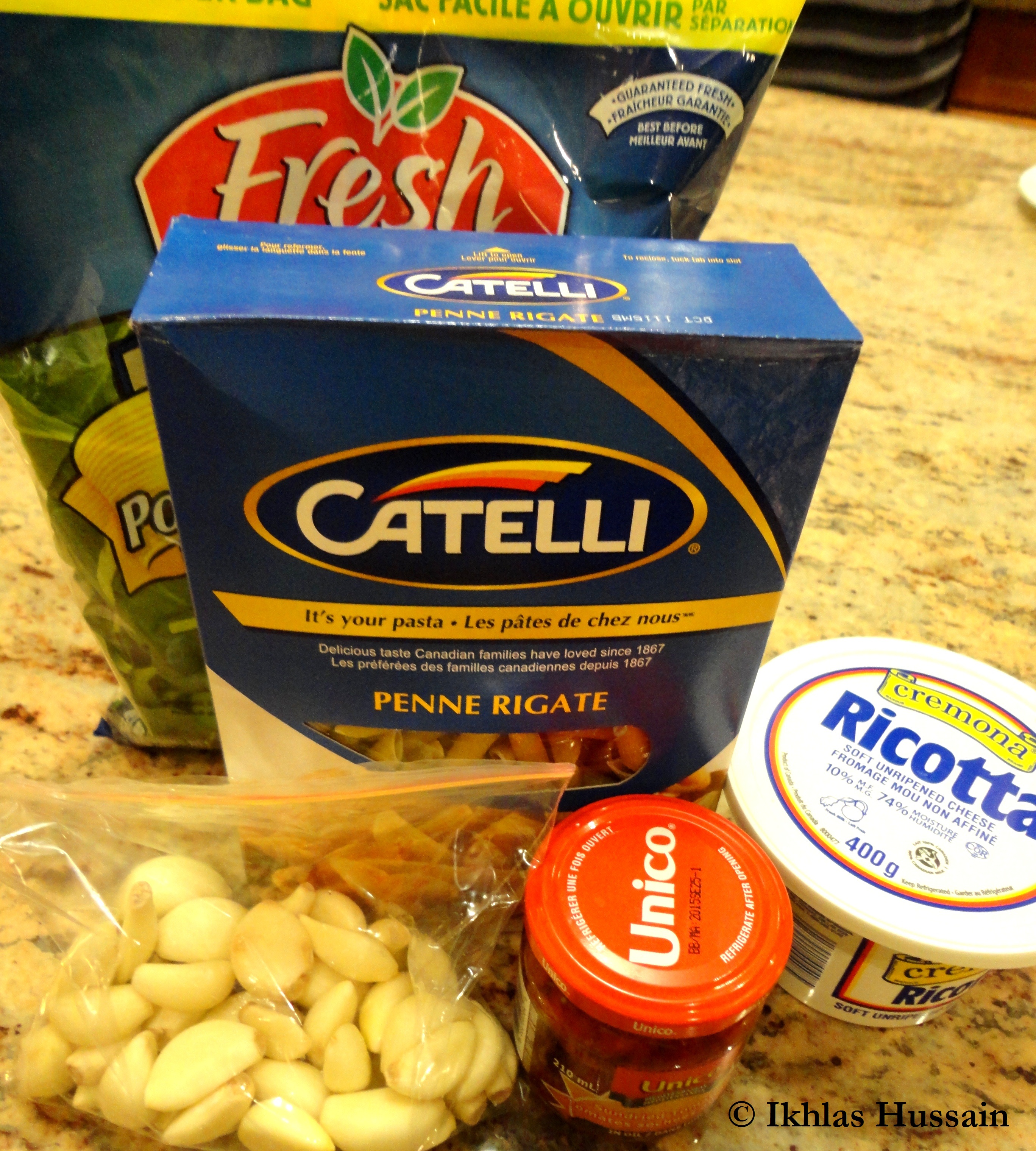 And they were partially right. I usually make my pastas topped with grilled chicken, with stringy cheese, drowned in creamy sauces. This was very different from everything I had ever made.
But after plating it and popping a few pieces of pasta into my mouth, I realised different was good. Very good, in fact.
This pasta looks and tastes like something you might find in a restaurant, and this fact made me so gleeful. With swirls of bright red sun dried tomatoes and leafy green spinach, and coated with creamy ricotta cheese, this pasta was bursting with flavour. Plus, since it's not drowning in a heavy cream-based sauce, the taste is light and doesn't make you feel bloated.
Do try it out and let me know how you get on!
Sundried Tomato and Spinach Pasta
Ingredients
500 g or 2 cups pasta, cooked and drained
3 teaspoons olive oil
3 cloves of garlic, chopped finely
210 g or 3/4 cups sun dried tomatoes
2 cups baby spinach
400 g or 1 and 1/2 cups ricotta cheese
Salt and pepper, to taste
Instructions
Cook pasta according to the instructions on the package. In the last 3 minutes of cooking, add the spinach and let it cook in the boiling water. Drain both the pasta and spinach together and set aside.
In a medium saucepan, heat olive oil and garlic. Add the pasta, spinach, sun dried tomatoes, and seasoning you wish to add. Mix well.
Turn heat to low and scoop ricotta cheese on top. Mix well and cover until the cheese is melted. Serve warm.
Inspired by Mother Thyme's recipe.
http://ikhlashussain.com/2013/01/recipe-sun-dried-tomato-and-spinach-pasta/
So what do you think? I loving getting pastas with spinach and sun dried tomatoes when I eat out, but they always seem so fancy and complicated to make. But not this one! It was so easy to whip up, and tasted like something from a fancy restaurant.
The chewy tomatoes mixed in well with the creamy ricotta for a very light, yet flavourful taste. Feel free to add some cooked chicken breast as well for a little bit of a different taste, or adding in other vegetables if you're feeling creative! Plus, there's very little prep work before, and it can all be assembled well under half an hour, which makes it a winner in my books.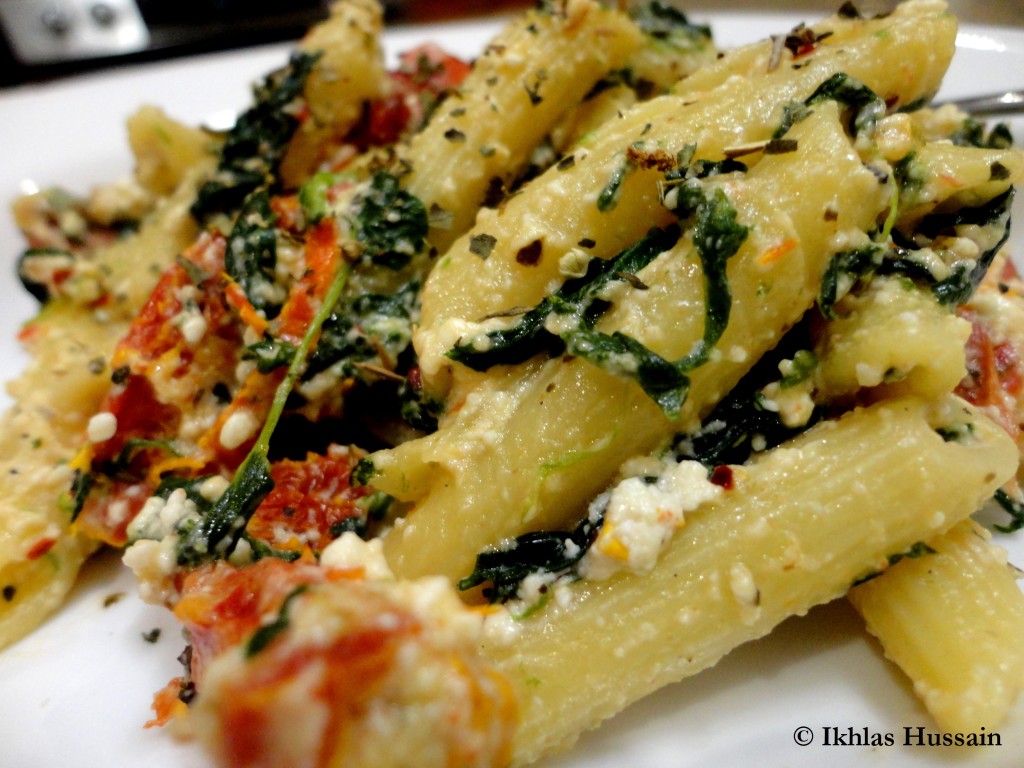 So next time you're craving a restaurant-inspired pasta, try this instead! Your taste buds will thank you 🙂
Thanks for reading,
Ikhlas