Technically speaking, I don't celebrate Christmas. Being Muslim, I don't believe in the religious aspects of Christmas or the present-giving, but it's still one of my favourite times of the year.
And how can it not be?! Growing up and being raised in Canada my whole life, it's kind of ingrained in me to start humming Christmas carols as soon as December hits or sitting down beside the fireplace, with a steaming cup of hot chocolate, and watching holiday movie after holiday movie, even though I've seen them countless of times before.
I love driving through my neighbourhood and admiring the twinkling lights people have put up, and debating with my brothers about whose house is the most nicely decorated and whose not so much. There's just something about the season that makes me happy, whether it's the holiday cookies or staying inside and watching the snow fall or Christmas music.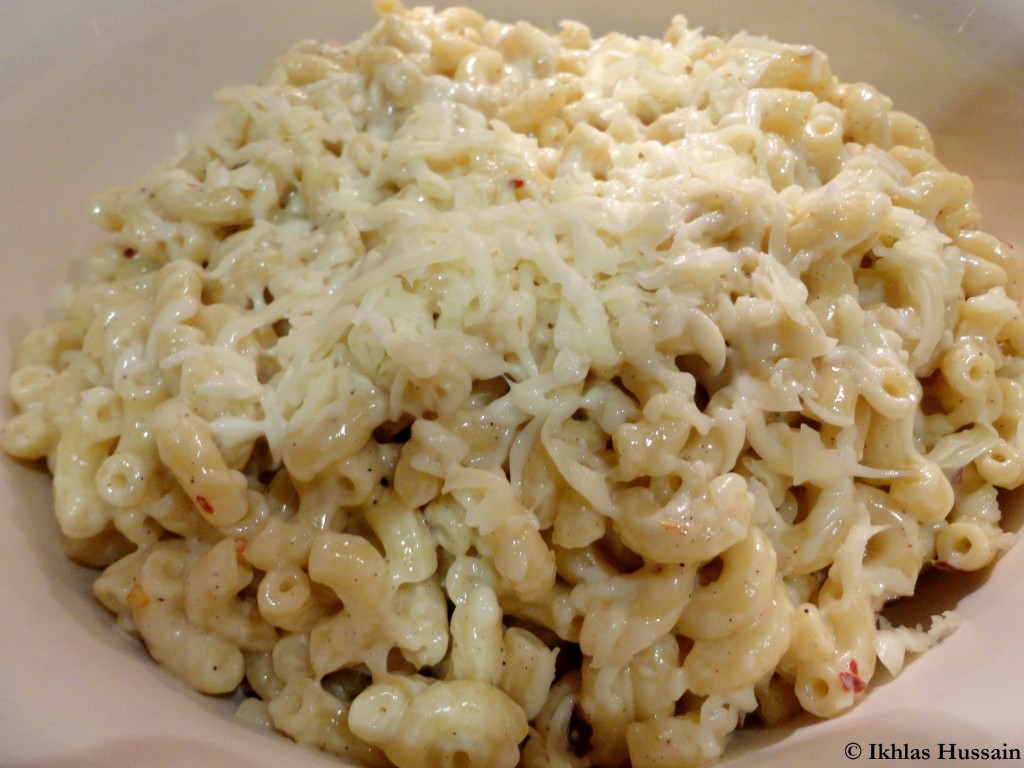 Most people seem to share this joyful disposition around this time of year except those you encounter at the mall. You might just (stupidly) be there, looking for a pair of flats or a new scarf, when the next thing you know, you're trampled over by a horde of people who NEED to get those Christmas decorations on 40% discount, never mind the fact that you're standing in front of them.
Yeah, holiday shopping is not that fun. I hate so much that I try to avoid the shops like the plague, unless I absolutely need to buy something, like toothpaste. I'd like to hold onto my limbs, thankyouverymuch.
But this year, my best friend and I decided to host a Christmas party together. It's just for fun and really just an excuse to have a party, but now I'm scared that I'll turn into those crazy people, who will leap through cans of tuna to get to the bricks of cream cheese. Yikes, I hope not!
Something else I love about this season is the comfort food. Nothing beats coming home from a cold, blustery day to throwing this easy mac and cheese together, all hot off the stove and yummy.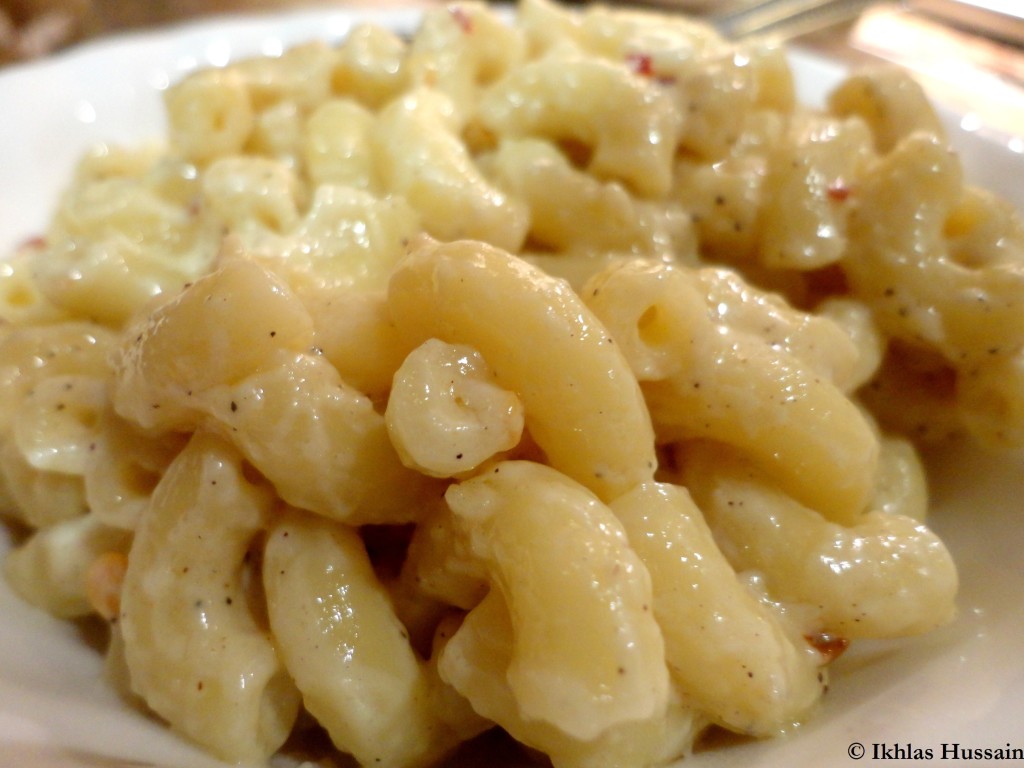 Everyone has their own mac and cheese recipe, and it's so hard to decide which is the best. I love this recipe because it's super easy and doesn't take up too many dishes or time. So check it out! 🙂
Ingredients
2 cups elbow macaroni
Butter
2 1/4 cups (500 ml) whipping cream (heavy cream, as it's known in the US)
Salt, pepper, and crushed peppers to taste
1/2 cup mozzarella cheese, grated
2 tbsp Parmesan cheese (optional)
Instructions
In a large pot, boil water. Once it's boiling, add the pasta and cook for 8 to 10 minutes, depending on how you like it.
Once cooked, drain the pasta in a strainer and toss with a bit of butter.
In the same pot, add the whipping cream and bring it to a gentle boil. Reduce heat and add the salt, pepper, and crushed peppers according to your preference.
Add the pasta and coat it thoroughly with the sauce, making sure it's heated all the way through. Turn the heat off and toss with both cheeses, sprinkling some for the top. Serve immediately.
http://ikhlashussain.com/2012/12/recipe-classic-mac-and-cheese/
Can it get any easier? Nope! It literally takes minutes to prepare, and the most time-consuming thing you'll find is probably boiling the pasta, since water takes so long to boil. But it's very easy to prepare, and serves up a nice and creamy mac and cheese that will fill your belly and warm your heart!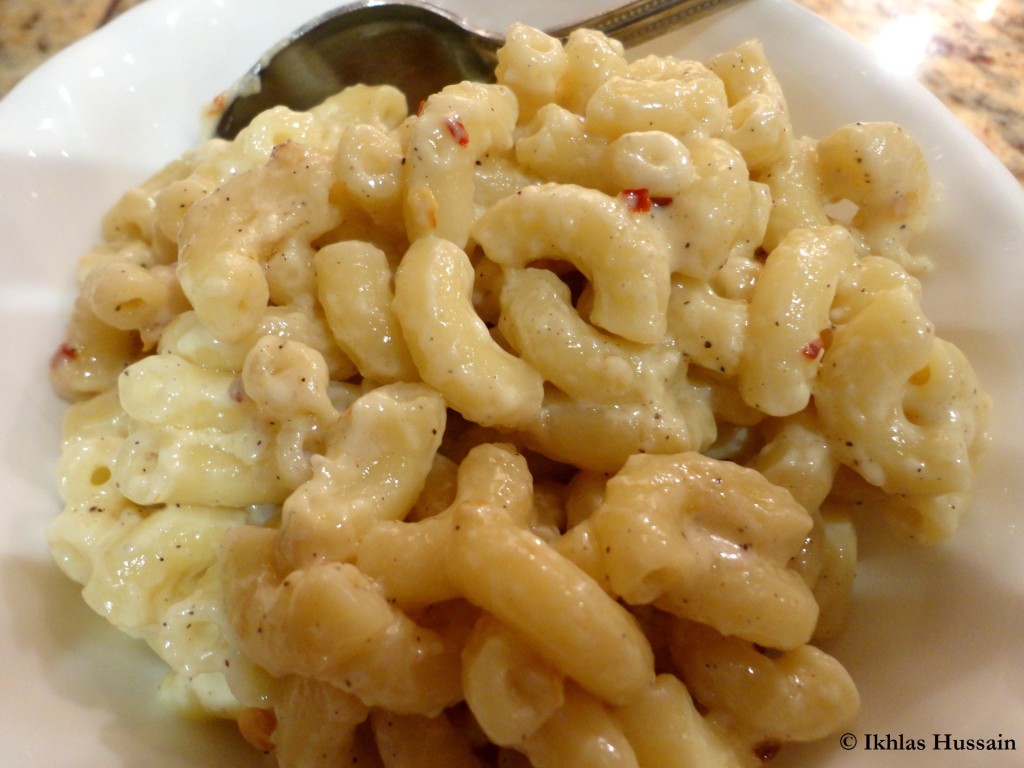 So do try it out and let me know how you get on! Happy Friday and hope you all have a good weekend 🙂
Thanks for reading,
Ikhlas