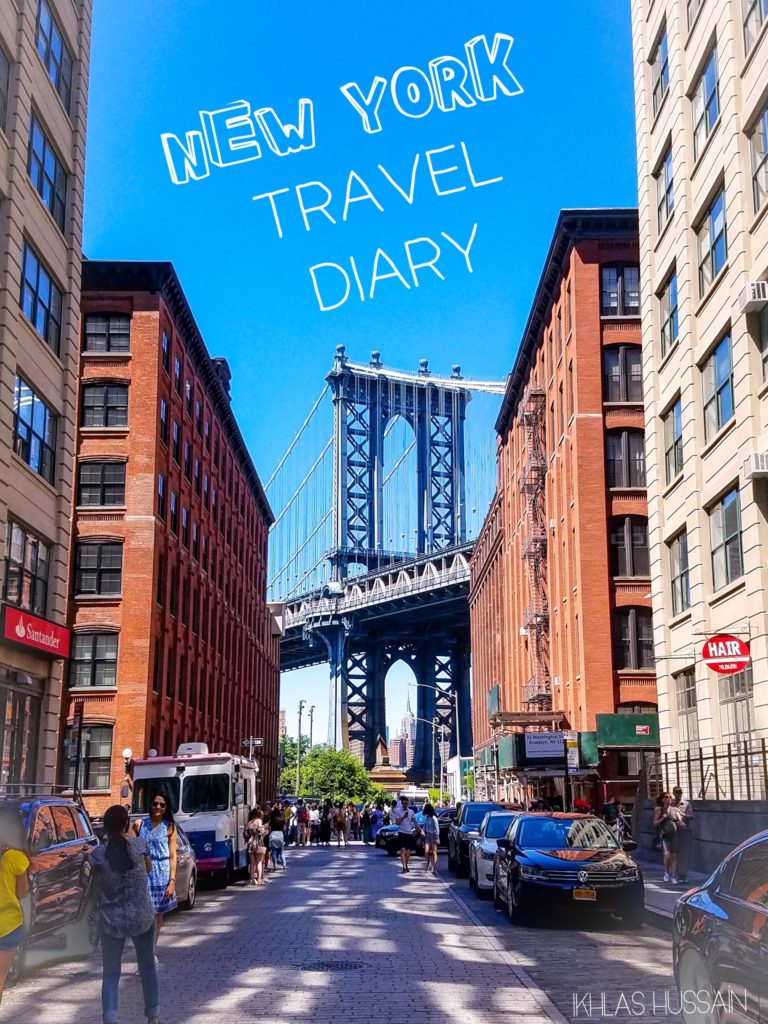 It's been a few weeks since I got back from my 3 day trip to New York City and I wanted to share it while it's still fresh in my mind!
New York holds a special place in my heart. It's where my best friend, Fatima, lives. It's also the place where I first started talking to my husband via email, as we started introducing ourselves for the purpose of marriage. It isn't exactly a romantic fairytale story but I still remember how I felt when I first heard for him!
This was my first trip with baby, and what a trip it was! It was her first trip, first plane ride, first time out of the country and away from her dad! Lots of firsts. My mom came with us so it was a girls trip of mothers and daughters, a trip I will never forget.
I has gone to New York once before when Fatima has first moved there, and the difference between this trip and that one was day and night! Travelling with a toddler obviously changed the whole way I planned the trip. Luckily, I had done most of the touristy things last time (Empire State Building, ferry to see Statue of Liberty, Times Square, Central Park, etc) and I wanted a different trip this time. My focus this time was food and I had a long list of places I wanted to try!
This post ended up being super long, so I split it up into two. Part One will cover Days 1 and 2, and Part Two will cover Day 3 and 4, which was actually a half day. Let's get started!
DAY 1
So our day started bright and early with an 8AM flight. If I had to do the trip again, I wouldn't have booked such an early flight! I don't know what exactly I was thinking, but I seem to have forgotten that you have to get to the airport 3 hours before! And combine that with a toddler that doesn't sleep well and a mommy who is often tired, and it was kind of a disaster…
But anyway! We arrived in the city around 10AM and had planned to have brunch at Fatima's house, before setting off for Brooklyn.
I had never been to Brooklyn before, and I have to say, it was the highlight of my trip!
I loved how chill and laid back it was; there weren't hoardes of people everywhere like there were in Manhattan. I mostly went for the views of Manhattan across the river, and the views were beautiful.
First, we stopped at the iconic spot in Dumbo, the view of the bridge between the two brick buildings. If you've seen Gossip Girl, you'll definitely recognize this view! There were a ton of people here taking pictures and there were actually cars trying to drive on the same road!
The road we were standing on was actually cobblestone, and added an old world charm to the place. Not easy to navigate a stroller on, but definitely very whimsical.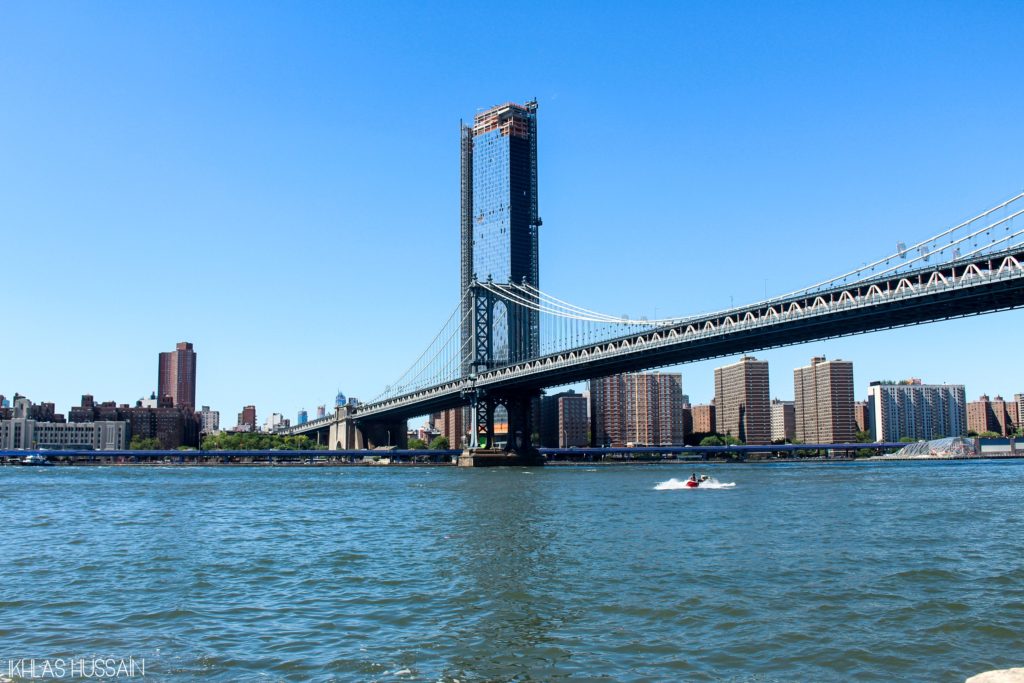 After that we made our way to Brooklyn Bridge Park. I had heard that the views were unparalleled and they truly were beautiful. The skyline was magnificent, as the buildings glistened from the river's reflection, framed by a bridge on each side.
There were a cute carousel in the park and we gave Emaan a ride on it. She wasn't that impressed, which was funny because we kept giggling and had more fun than her.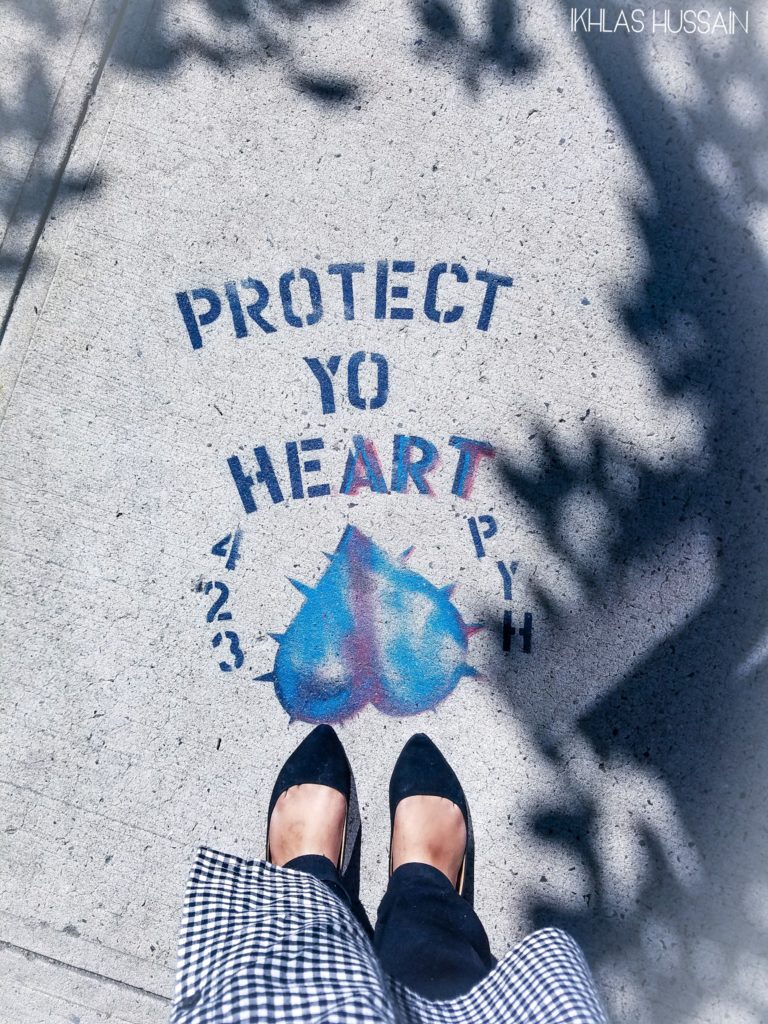 After that we headed to Smorgasburg, which is an outdoor food festival. I had been payched about this for weeks but it was probably the most underwhelming experience of the trip. It was hard because most of the stuff had pork or neat products in it, and there wasn't that many veggie friendly options. They didn't even have many ice cream or dessert places which was disappointing. But we hung out for a bit, ate a few things and then took some pictures by the beach in the park where the festival is held.
After the Park, we wandered around Brooklyn, or more specifically Williamsburg, for a bit. We checked out Artists and Fleas which was a handmade flea market with a mix of eclectic products.
For dinner I had planned on going to a pizza place but it was a bit of a drive and we were all tired. So my friend and her husband took us to a Pakistani BBQ restaurant called BK Jani. It was a hole in the wall type of place but the food was good! Very spicy though. The best part was that they had funny handwritten reviews taped up all over the restaurant, some of which were in mixed English and Urdu.
After dinner, we were all tired so we headed back to our hotel, but not before seeing the sun set over the concrete jungle as we drove back into the city.
DAY 2
Our second day was a Manhattan day. Since I had spent my whole trip in Manhattan last time, I wanted to do things I hadn't done before.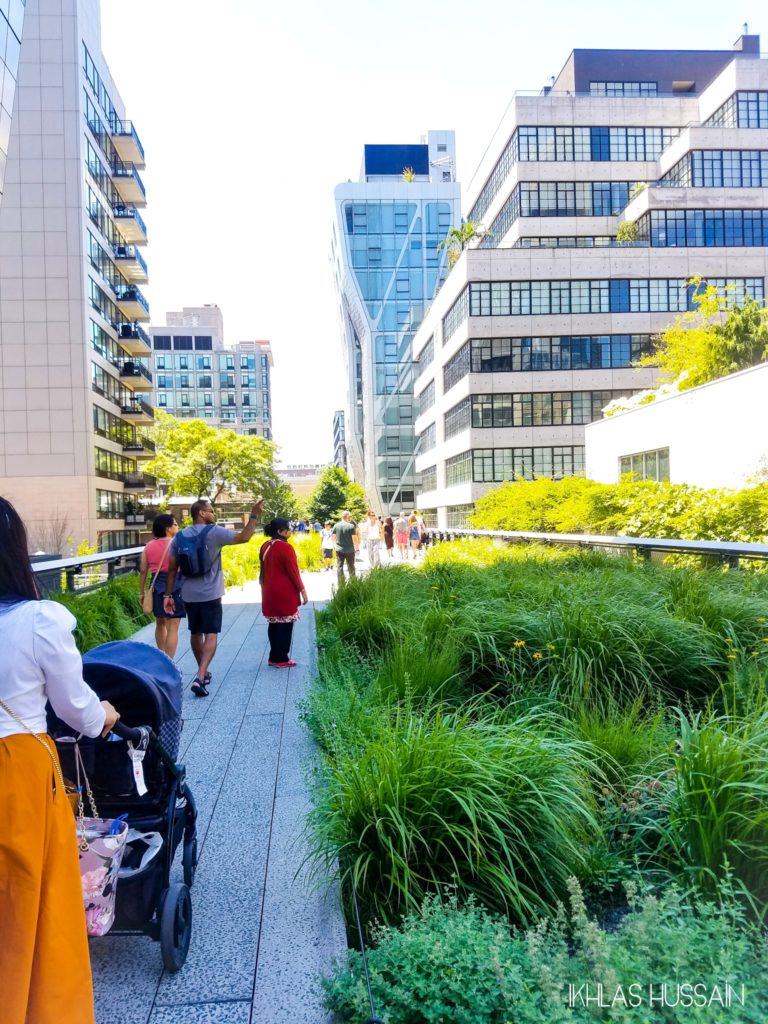 So we started our day at the High Line. The High Line is an old elevated railroad track in the meatpacking district of the city that was transformed into a park. It's a beautiful path with flowers and shrubbery on both sides, while framed with both old and new architecture.
This was another of my favourite parts of the trip. It was so nice just to stroll along the path, all while admiring the buildings, elevated above the bustling crowds on the streets. The weather was nice, and we found a little stream of water for Emaan to cool off in, which she loved!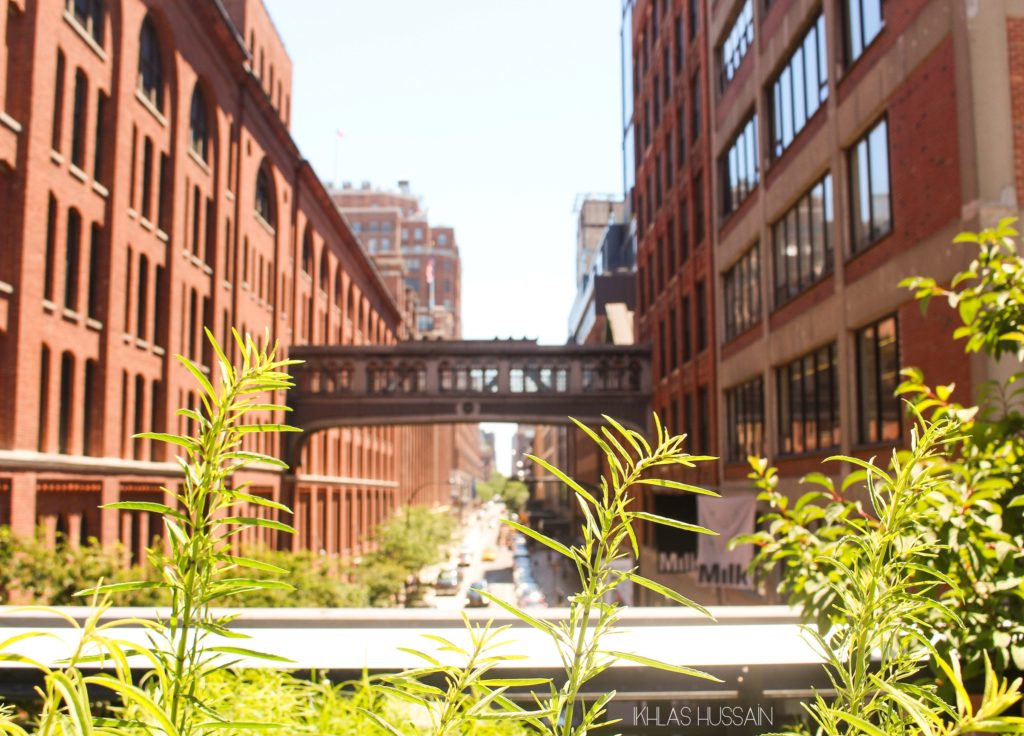 By the time we were finished with the park, it was time for lunch. I had planned on going to Joe's Pizza, a famous casual slice pizzeria, which I had heard so much about. Luckily it was worth the hype!
The line was long but it moved fast. My only mistake was that I ordered the fresh mozzarella slice instead of the regular cheese one. I had a bite of my mom's and decided that I would get another slice of the regular cheese one for Emaan, who was asleep at that time.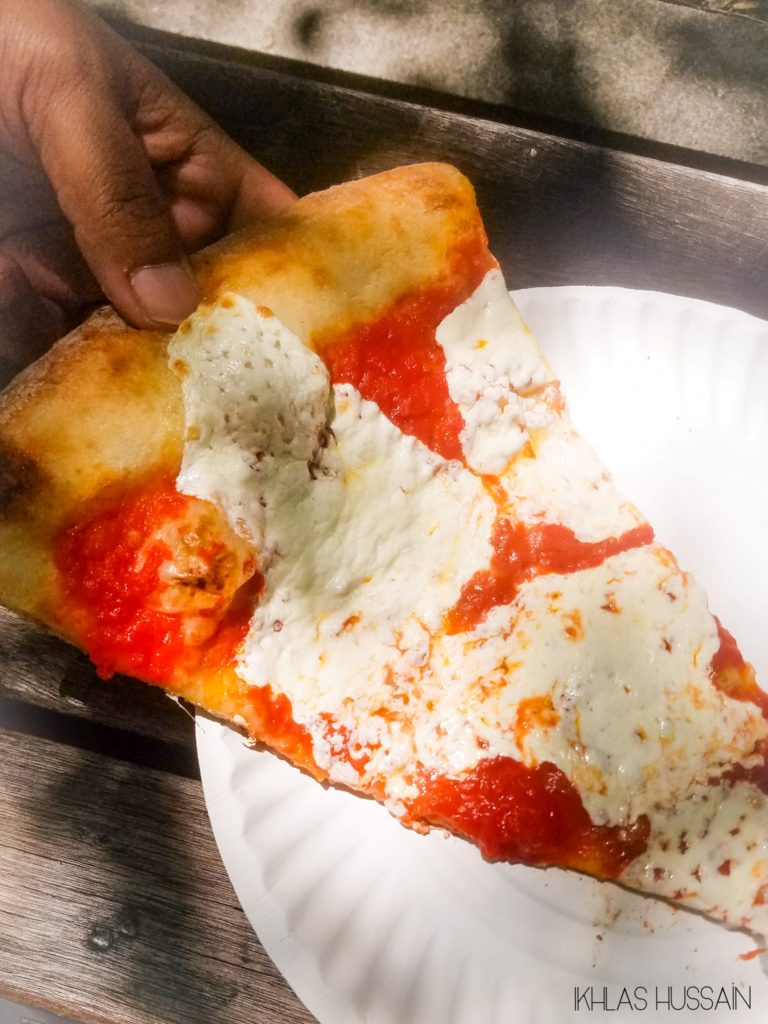 And I'm so glad I did! At a glance, it looked like a regular cheese slice, except it was HUGE. But when I took a bite, I discovered that the crust was crispy but still chewy. It had great flavour. And so did the sauce; it was rich and tangy, without being too overpowering. But the real star of the show was the cheese of course. Stringy and delicious, it wasn't oily or greasy. A I'm writing this, I'm dreaming about another slice!
We sat in a cute little park right outside of the restaurant on benches underneath trees. The weather was lovely with a perfect breeze and we sat there and rested our sore feet while my baby slept.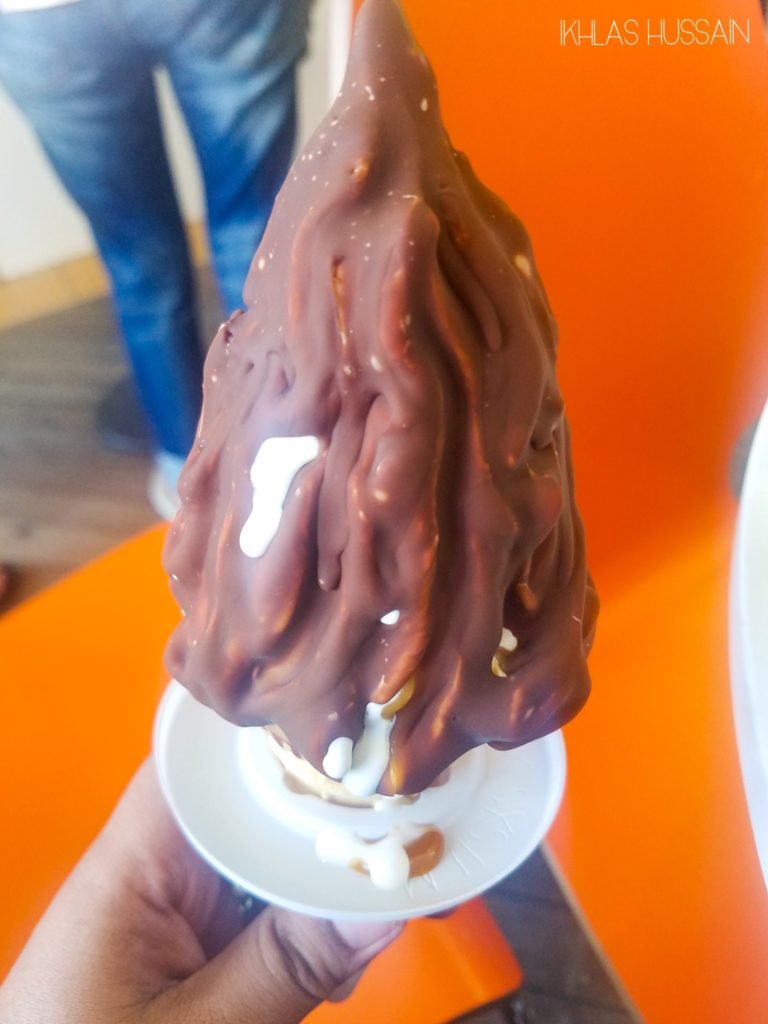 After that, we walked to a cute soft serve ice cream shop I has been dying to try: Big Gay Ice Cream. I got the Salty Pimp, which was vanilla ice cream with sea salt and dulce de leche. It was just the perfect remedy for the hot weather and the overtired baby!
After that it was to SoHo for shopping! I had wanted to spend more time in SoHo exploring shops that I hadn't seen before, but we stuck to the same ones I've been to before. We also tried a pop-up shop by Zara but I didn't find much because the sizes were too small.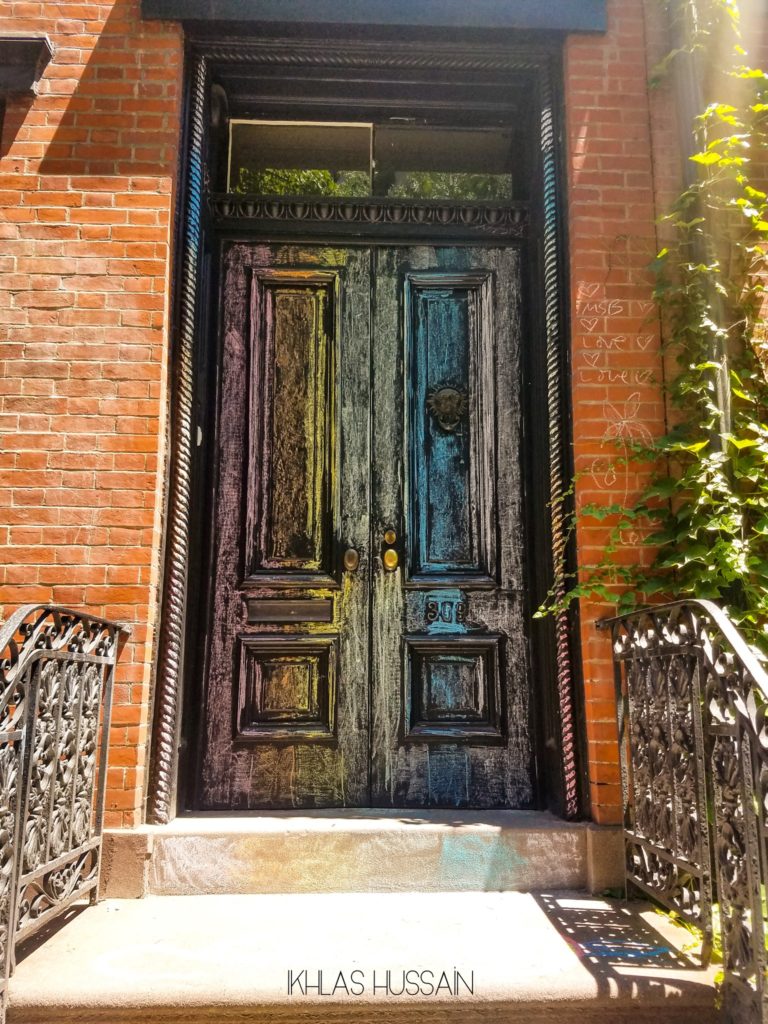 The reason I had planned for us to go to SoHo was because one of the bakeries I was dying to try: Laduree. I have been wanting to go to the gorgeous and infamous French patisserie for years, and have longed to go.
Like Smorgasburg, Laduree was a disappointment. Maybe because we were all tired from the walking we had done. The prices were outrageous, but the little outdoor garden was really pretty.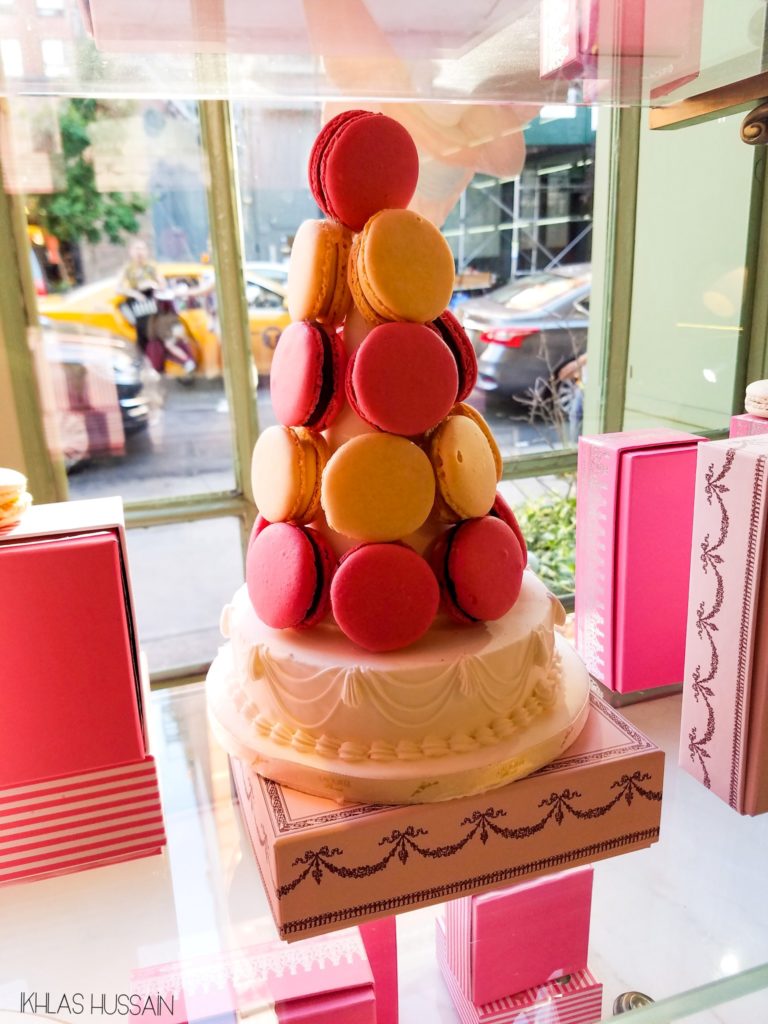 We didn't sit long so I got my macarons to go. I tried a few in the store while we waited for my mom to drink her cup of afternoon chai and I have to say, they were nothing special. Maybe if I had had them first before any other macaron? But I wasn't too impressed, even when I came home and ate through the tiny box I got to go. Don't get me wrong, they were delicious! But hyped up too much.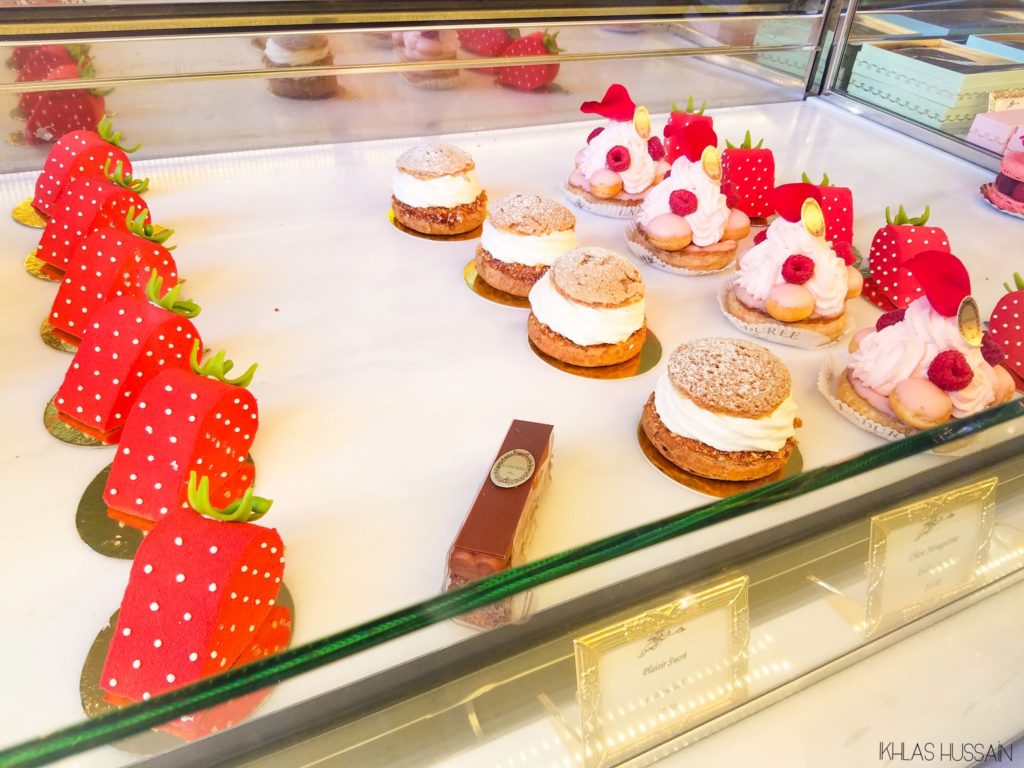 We were going to go to Eataly for dinner but were all so tired that we got dropped off at our hotel and decided to order in. We weren't done trying New York pizza and I literally picked a place close to to our hotel to order from. It was SO good! And the funny thing was I didn't read about it on any list or hear about it anywhere. It was probably another hole in the wall type of place, for all I know but their pizza was a party in my mouth. It was called Amadeus Pizza and we got the garlic shrimp pizza. I think I even enjoyed it more than Joe's (shocking!).
Unfortunately I don't have any pictures of this mouth-watering pizza, even a grainy hotel one because I was just too hungry and tired to take any pictures!
And that's it for Part 1! Stay tuned for Part 2, which will cover Downton Abbey, shopping, Eataly, and lots of bakeries. Till then!
Thanks for reading,
Ikhlas