Hello friends, and Ramadan Mubarak to all those who are observing! This is my first time fasting as a new mom, and I have to say, it's definitely a lot different than any other year! But then again, most things are.
For one thing, waking up for suhoor or the morning meal is only one of the many times I wake up during the night. In previous years, this is the thing I struggled with the most. Waking up during the middle of the night to eat and then trying to go back to sleep was always so hard. I hated losing my precious sleep!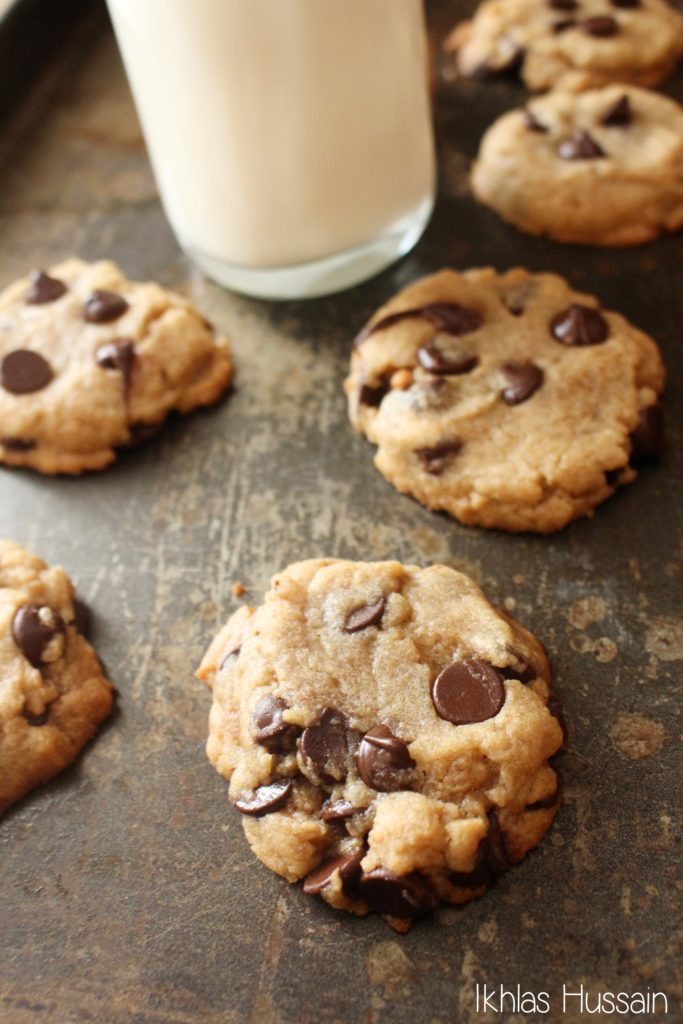 But now that I wake up multiple times a night, waking up to eat and going back to sleep is no big deal! It's funny that the thing I was scared about and dreading the most is the thing that is the easiest. The first day when I woke up in the morning, I didn't feel extra tired or groggy like I remember feeling before. It's kind of amazing what your body will adapt to when it has no choice.
Not only has my suhoor pattern changed, but so has iftar! Before, I used to have all day to prepare iftar for my family. I would spend hours poring over recipes on Pinterest, making lists of everything I was craving, and then go all out when it was time to actually make the meal. With a toddler now, I don't have time for any of that! I've stuck to making one dish, maybe two, and that's it. My daughter keeps me on my toes the whole day so I don't have the luxury of spending time thinking about food all day, which is probably for the best.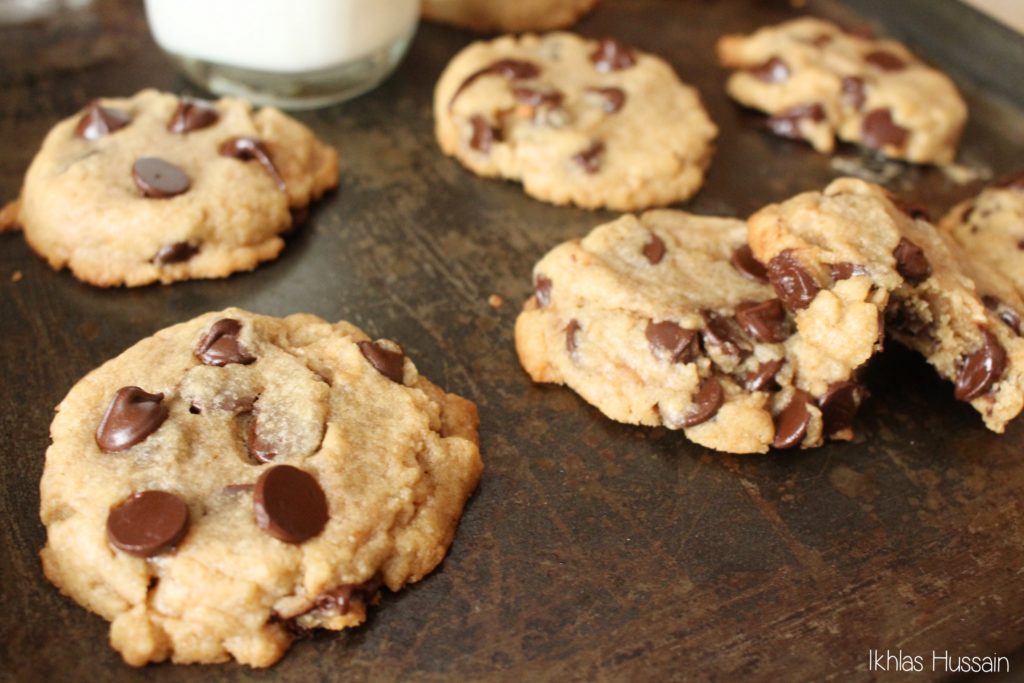 Since I don't have all day to make iftar, I definitely don't have time to sit and enjoy my meal! My daughter's bedtime coincides with sunset these days, and I've pushed it back so that I eat quickly and then I have to run to put her to bed. Gone are the days of lingering over my meal, which often led to overeating and weight gain. So for that not happening this year, I am grateful! But I still miss enjoying the taste of my food after a long day of fasting.
In previous years, dessert was definitely on the menu! Whether it was brownies, cookies, or ice cream, I always made something sweet to be enjoyed after iftar, but of course, this year, finding time to bake is tricky. But my sweet tooth still calls to me after iftar, and having a plate of these Chewy Peanut Butter Cookies with Chocolate Chips would be a welcome sight after a long fast.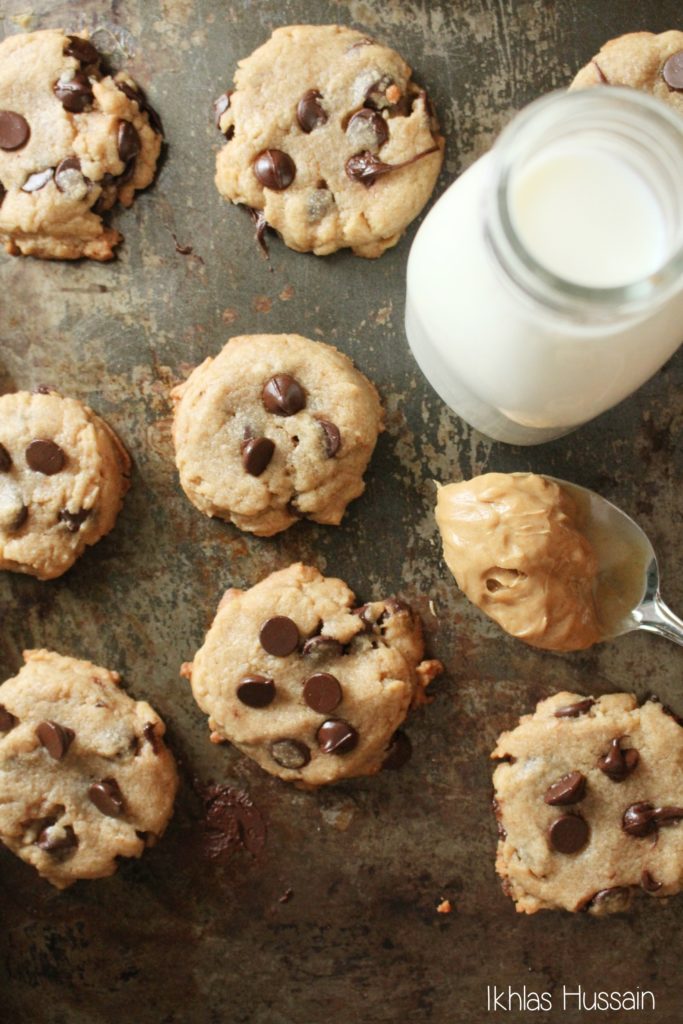 I made these cookies before Ramadan and have still not forgotten them! They are the perfect marriage between a peanut butter cookie and a chewy chocolate chip cookie, which means they have the best of both worlds. These cookies are more chocolate chip cookie with peanut butter, rather than the other way around. The peanut butter isn't overpowering, but instead is more of a hint.
They are thick, puffy, and chewy- all things a good chocolate chip cookie should be, except with the burst of peanut butter. Let's check out the recipe.
Chewy Peanut Butter Cookies with Chocolate Chips
Ingredients
1/2 cup butter, softened
1 cup brown sugar
1 egg, room temperature
3/4 cup smooth peanut butter
1 tbsp vanilla
1 3/4 cups flour
1/2 tsp baking soda
1/4 tsp salt
1 cup chocolate chips
Instructions
In medium bowl, sift together flour, baking soda, and salt. Set aside.
In the bowl of your stand mixture, cream butter, brown sugar, 1 egg, peanut butter, and vanilla. Slowly add the dry ingredients to the wet ingredients, and then fold in the chocolate chips, being careful not to overmix the dough.
Refrigerate the dough for an hour or freeze for 30 mins.
Preheat oven to 350 degrees F and line 3 baking sheets with parchment paper.
Scoop out chilled dough and set on baking sheets. Bake 8 to 10 mins or until edges are slightly golden.
Let cool before enjoying.
http://ikhlashussain.com/2018/05/recipe-chewy-peanut-butter-cookies-with-chocolate-chips/
I love how thick and puffy these cookies are. Sometimes I'm in the mood for thin, crispy cookies, and sometimes I'm  in the mood for chewy, thick, jumbo sized cookies that I can really sink my teeth into. These definitely fit the bill!
You can't have peanut butter without chocolate, and so a healthy scoop of chocolate chips is a must. I topped off the cookies with a few more chips for even more chocolate flavour.
The original recipe called for refrigerating the dough for 2 hours in the fridge or 45 mins in the freezer, but I felt that 30 mins in the freezer was sufficient. I definitely didn't want to wait 2 hours!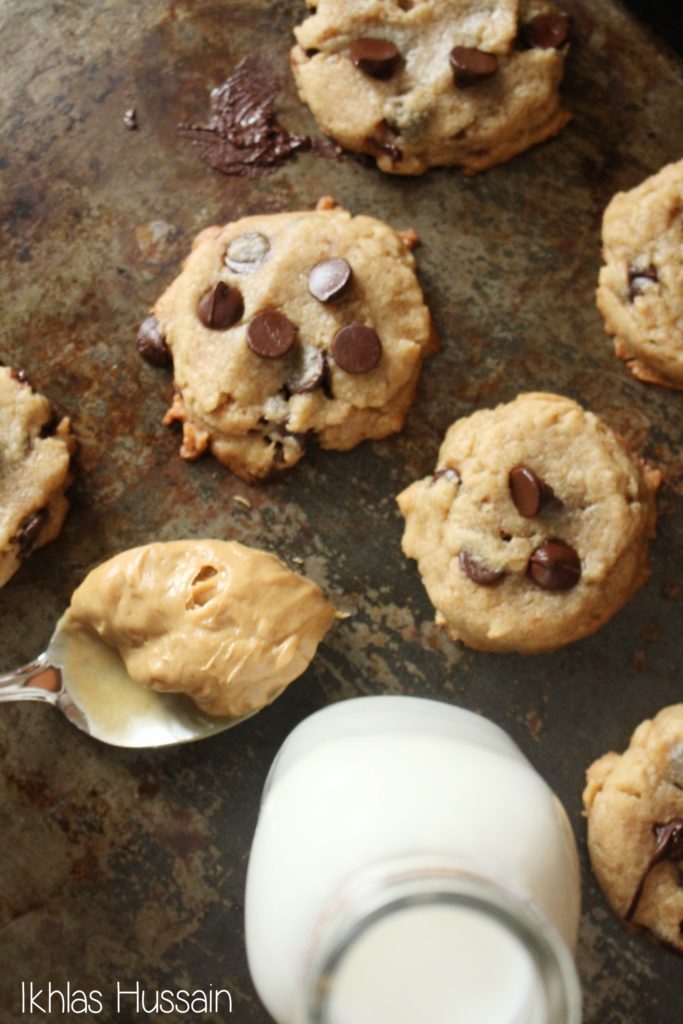 Baking these cookies when the dough is a little cool ensures that puffiness factor to these cookies. It's what prevents the cookies from falling flat.
As usual, I recommend underbaking these beauties to really get them chewy and ooey-gooey. When the edges are slightly golden, take them out of the oven and let them rest for several minutes. They will continue to cook on the hot baking tray and will be chewy, rather than dry and overbaked.
I'm writing this while I'm fasting and my mouth is watering as I stare at the pictures! I definitely need to make these again soon. These Chewy Peanut Butter Cookies would be delicious dunked in cold milk or eaten on their own, warm out of the oven. Try them today!
Thanks for reading,
Ikhlas