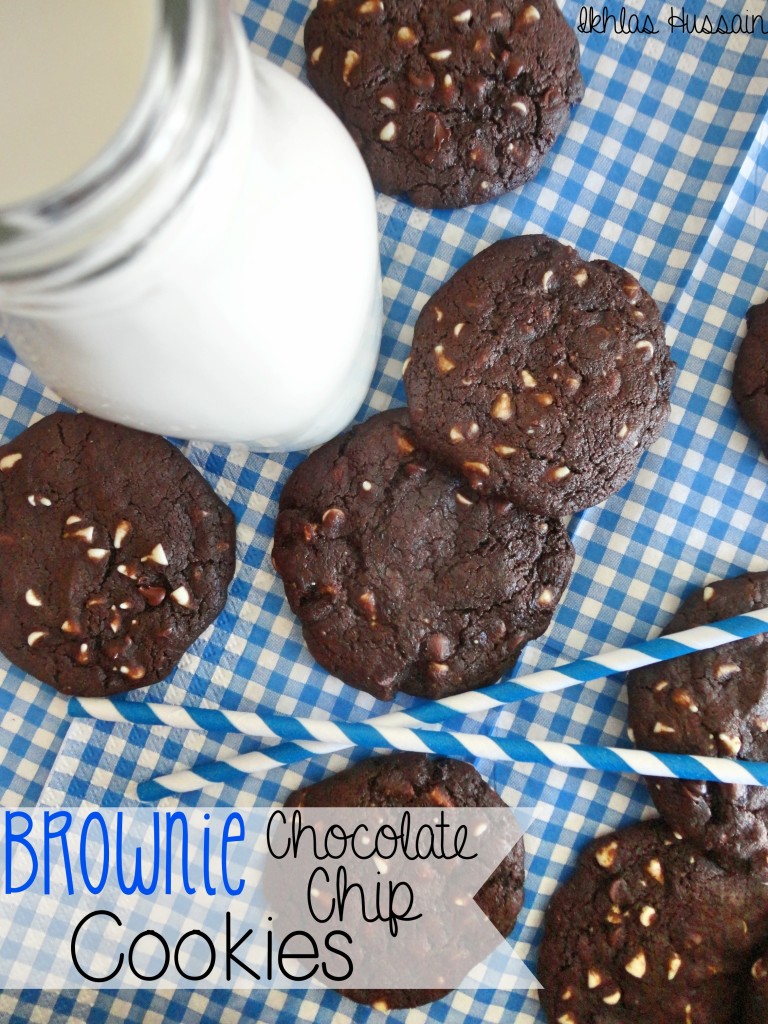 Hello friends!
Today I'm participating in an online Eid party, hosted by the lovely Sarah at Flour and Spice and Asiya at Chocolate and Chillies. Several weeks ago Sarah emailed me to ask if I would like to join in the virtual Eid party she was hosting online, and I said yes right away!
Ever since I joined the blogging world, I have seen so many Christmas, Thanksgiving, Easter, Valentine's Day, etc. virtual parties, but nothing about Ramadan or Eid in the blogging world. So when I got the email from Sarah about her Eid Eats party, I was pretty stoked!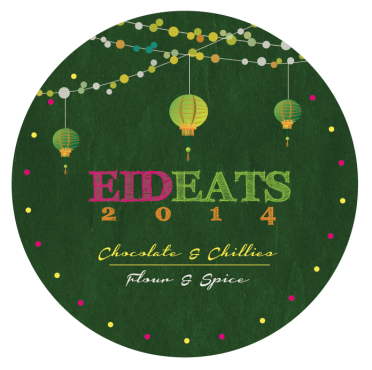 Growing up, Eid ul-Fitr was my favourite day of the whole year. Even more than my birthday (not a fan of being the centre of attention -_-), I loved the feeling of Eid and the excitement in the last few days of Ramadan that led up to it.
When I was a kid, my mom had this tradition that she would do every Eid and it makes me so nostalgic just thinking about it. Every Eid, my mom would go shopping for us, and buy us little bits and bobs like chocolate, board games, clothes, gift cards, etc. The night before Eid, she would wrap them up and put the gift bag at the foot of our bed. I have so many wonderful memories waking up at the crack of dawn, excitedly, to see the gift bag at the foot of my bed, and running to my brothers' rooms to see what they got.
And even though it's been several years since my mom's done this for my brothers and I, I still get that same sense of excitement waking up the morning of Eid, even though there are no presents at the foot of my bed. 😛 Now it's more about the feeling of blessings and reward that comes from fasting all month long and celebrating all that you have accomplished all month.
Every year, my mom makes these certain cookies that are only made on Eid. That's her tradition. My tradition is to make reverse chocolate chip cookies, or it has been for the past few years, and I love the fact that it's become an Eid tradition for me.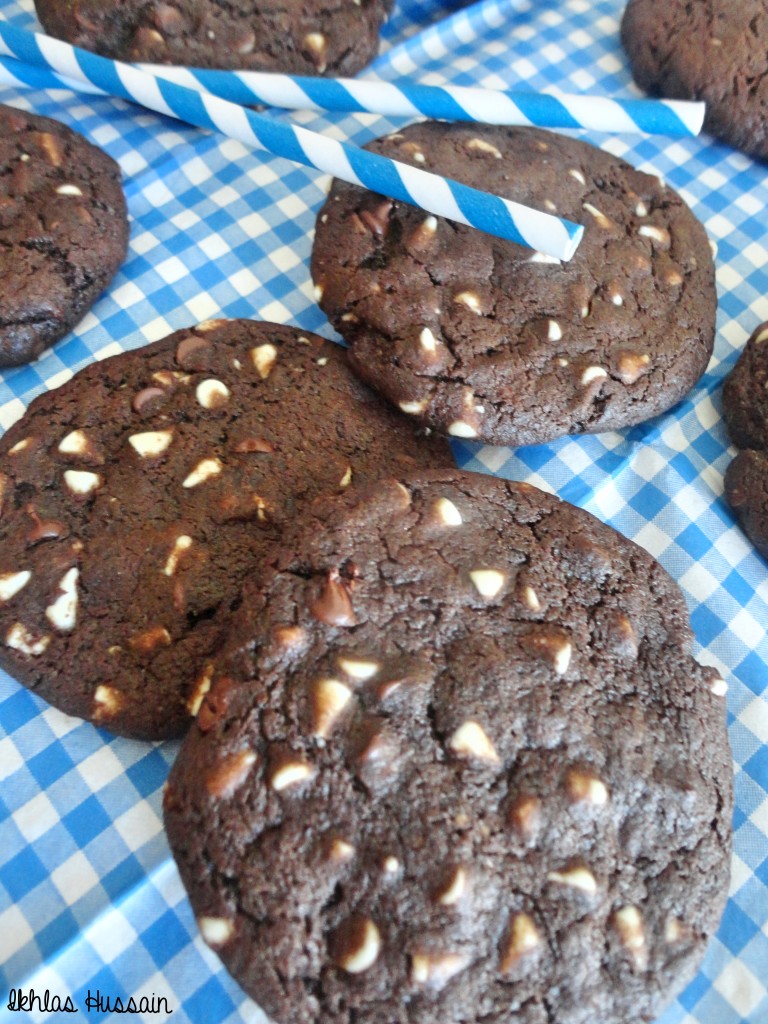 I made these cookies about a month ago now but the memory of them still makes my mouth water (especially since i'm fasting!). I've made reverse inside-out chocolate chip cookies before, but the chocolate flavour on these cookies is quite extreme. They're so rich they taste like brownies- in cookie form!
These cookies take a bit of time to prepare, especially because of the chilling of the dough, but it's so worth it! They're perfect for a special occasion, like Eid! Have a look!
Brownie Chocolate Chip Cookies and Eid Eats
Ingredients
1/2 cup butter, softened
1/2 cup sugar
1/2 cup brown sugar
1 large egg, room temperature
1 tsp vanilla
1 cup flour
1/2 cup plus 2 tbsp cocoa powder
1 tsp baking soda
1/8 tsp salt
2 tbsp milk
1/3 cup white chocolate chips
2/4 cup semi sweet chocolate chips
Instructions
In the bowl of your stand mixer, cream butter. Add both until well combined. Add egg and vanilla, mixing in low speed for about 2 minutes.
In another bowl, mix flour, cocoa powder, baking soda, and salt. Slowly add to the wet ingredients, pausing to scrape the bowl occasionally. Add in milk, and then white chocolate chips and semi-sweet chocolate chips.
Refrigerate for at least 2 hours as dough will be very sticky.
Preheat oven to 350 degrees F and line 2 baking sheets with parchment paper. Scoop out dough with cookie scoop and place on baking sheet, pressing down gently.
Bake for 10 to 12 minutes, Let cool completely on baking sheets before removing. Store in an airtight container for 1 week.
http://ikhlashussain.com/2014/07/recipe-brownie-chocolate-chip-cookies-eid-eats/
Chewy and chocolatey, these Brownie Chocolate Chip Cookies are sure to be a hit with the chocolate lovers in your life! Best paired with an ice cold glass of milk, these cookies pack in a lot of chocolate flavour with two kinds of chocolate chips. Feel free to add some dark chocolate chips in there too to really amp up the chocolate flavour!
Whether you make these Brownie Chocolate Chip Cookies for a special occasion (like Eid) or whether you make them on a regular day, you'll find that these cookies will make any ordinary day extraordinary.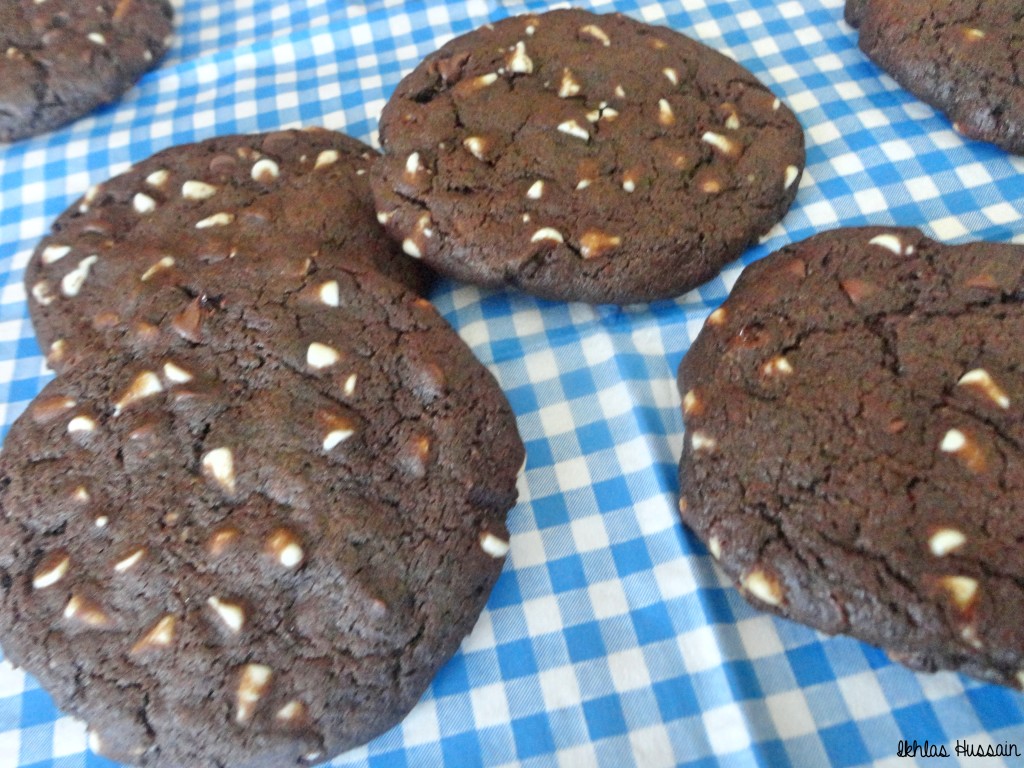 To all of my friends who will be celebrating Eid, I want to wish you all Eid Mubarak/Kareem! May it be one that's filled with blessings for you all!  And thanks once again to Sarah and Asiyah for hosting this year's virtual Eid Eats party…do check out their respective blogs to see what they've cooked up!
Thanks for reading,
Ikhlas