Hello friends!
So I recently went on a massive scarf haul and wanted to share all my finds with you all. 🙂 I didn't set buy a bunch of scarves, but I've been seeing so many lovely ones around that I just haven't been able to resist!
If you follow The Muslim Girl, you might have seen some of these on there, but this is a more comprehensive haul since I bought them from everywhere.
When I went to New York a few weeks ago, I spotted some lovely scarves at a stall in Chinatown. The lady was selling them for $5 a piece and we kind of didn't even bother to bargain and took them for the price she had them at! Lol. But I can't complain about 3 scarves for $15!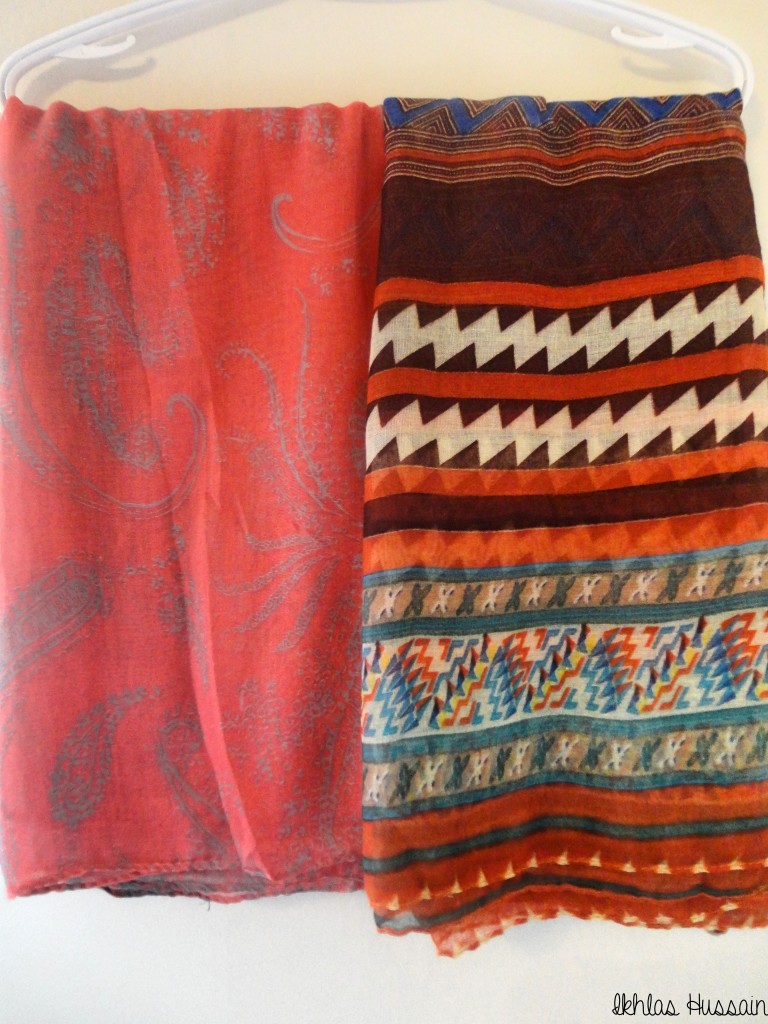 The one on the right is what caught my eye first. It's an aztec type print, and is super soft and easy to wrap around. The left one is gorgeous pink colour with purple paisleys all over it. I can't get enough paisleys!
The one on the left is the last one I got from Chinatown. It's more of a silky material so I know it'll be a bit trickier to use as a hijab. I'll have to use many more pins for sure.
The one on the right I got from Forever 21. I bought a whole bunch of other stuff from Forever 21, in addition to this scarf. I absolutely love the flower print…can't get enough florals!
The last 3 are from H&M. For those of you who've been following the blog for awhile, you'll know that I love H&M! I always find something there, and this time I was in trouble because I found 3 stunning scarves.
I first fell in love with the one on the left, which almost looked like watercolour painted flowers. Then I proceeded to find the other two and just had buy those as well! They were all $7.95, which obviously sealed the deal. 😀
As I was arranging the scarves to take these photos, I realised how tight my scarf hanger is and that's what made me realise how many scarves I've accumulated in the past few months!
My mother is convinced I don't need any more scarves but when I saw this scene at my local Winners yesterday, I knew how wrong she was!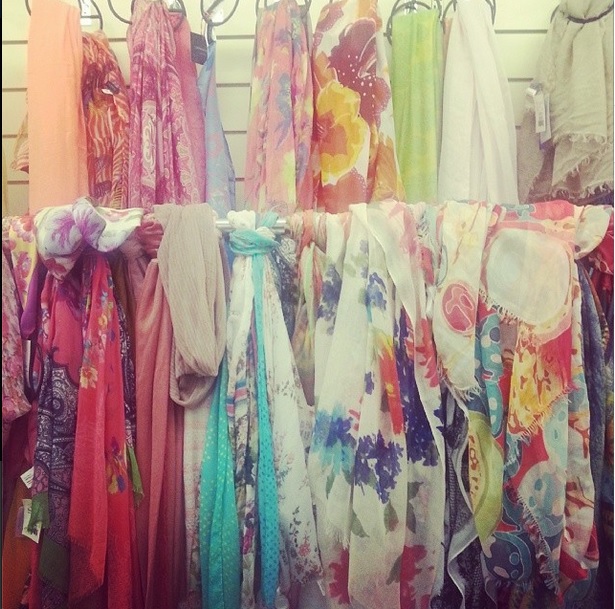 Hehehe! (Don't worry, I didn't buy any)
Anyway, hope you all had a good weekend!
Thanks for reading,
Ikhlas