So it's been a CRAZY week.
Some of you might have heard: I started a new blog. Check it out please? 🙂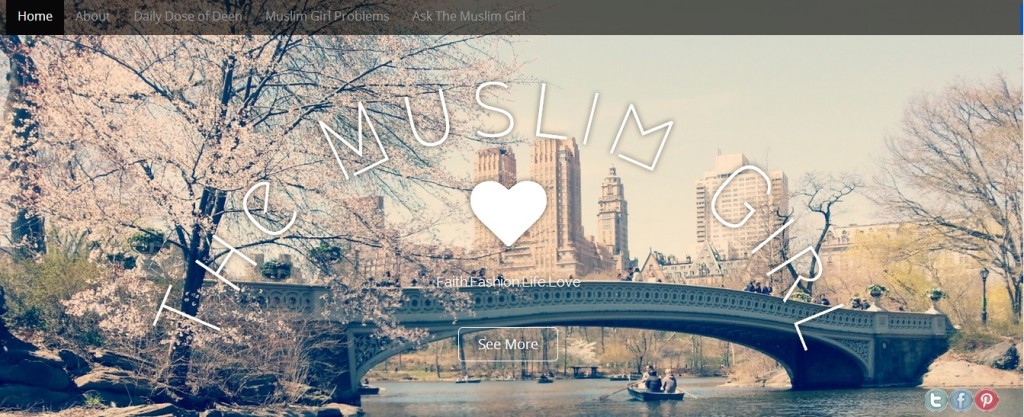 For those of you who haven't heard, it's a Muslim Lifestyle blog that is geared towards young Muslim girls living in the West. For more information on how it began, please check out my previous post here.
I'd been writing on The Muslim Girl for about a week before I shared the blog on my personal Facebook and this blog's page, and suddenly I was inundated with likes, messages, comments, etc. It was really sweet and wonderful to see how many people loved the idea right away, but it was also kind of overwhelming.
What else is tricky is managing all the social media accounts. I began a new Pinterest, a new Twitter, a new Instagram, and a new Facebook. I also reactivated my old Facebook account after more than a year (!) and so keeping up on all my old social media accounts, as well as the new oness is taking up a lot of my time.
This whole week has been overwhelming, as I'm still trying to figure out how to balance my personal life, this blog, old social media accounts, my new blog, and new social media accounts. It's kinda crazy! But I'm determined to make it work. I just need to find the balance…
A lot of people have been asking me what will happen to this blog, which is so sweet. Nothing will happen to this blog! I will continue blogging both here and on The Muslim Girl. This blog might take a bit of a backseat as I try to build up the other one, but you will always still be able to find me, rambling about books, food, and writing. 🙂
In other news, I started a new internship this week. After one blissful week off from school (during which I went to NYC!), I began the last component of my teacher education program: a 5 week internship at an education based place. I'm doing it at the university where my program took place, which is good because I didn't have any of the first-day fumblings and nervousness I always feel. Which was great.
So the first few days my fellow interns and I were in a small and cramped room, but then we requested one with windows. Yesterday, we finally moved into our temporary new office which had this view of the Toronto skyline. After posting a bajillion pictures of the NYC skyline, it felt good to see and appreciate the lovely skyline of my own big city. 🙂
But let's talk about the gloomy weather in this picture. It's been pretty miserable for the past few days here in Toronto and it's hard to get into a Spring mood when everything still looks so dead outside. I'm hoping the temperature picks up a bit and we can get some green again! It's been such a long and dreadful winter. -_-
I've also decided to cut out sugar from my diet for a whole month. Yup, you read that right! In my further attempts to lose weight, I've cut out all refined sugar and desserts and chocolate out. So that means no new recipes for a month for you guys, and more importantly, no desserts for me! Being the baking fiend that I am, I'm already feeling withdrawal symptoms from the lack of sugar and the lack of baking! But I'm determined to get through it so please don't mind the lack of recipes for the next month. I have a few old recipes on my computer which I may just be able to pull out…
Book wise, I read the cutest book this week: Jenny Han's latest To All The Boys I've Loved Before stole my heart and never gave it back! It was cute and fluffy and I couldn't put it down! Check out my full review here.
And that was my week in a nutshell! Hope you guys had a good one 🙂
Thanks for reading,
Ikhlas