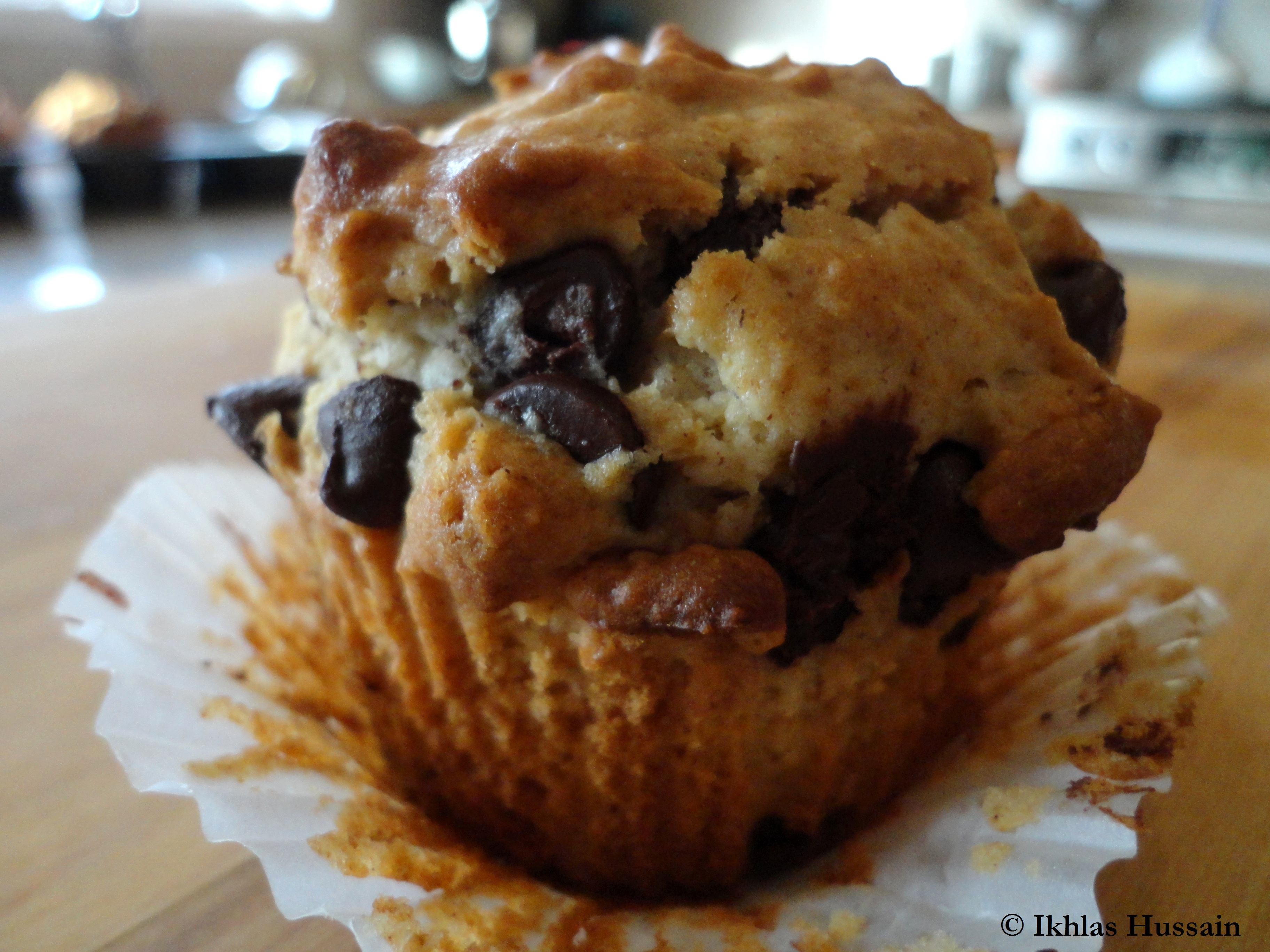 Wow, it's been awhile since I've posted a recipe, hasn't it? I didn't realise it had been that long since I started scrolling through the first page of my site. Oops…
That doesn't mean that I haven't been baking or cooking though, since that would be like not breathing. Lol. But a lot of things I was making were things I'd already posted so there was no point in rewriting posts.
I recently realised how much I use baking as a stress reliever. I don't know why it is, but there's something that just calms me about the precise measurements and baking times. Or maybe it's because there's not much room for error (an extra half a teaspoon of baking powder would probably be detrimental), and so you've got to have your mind alert, which prevents me from thinking about things that are stressing me out.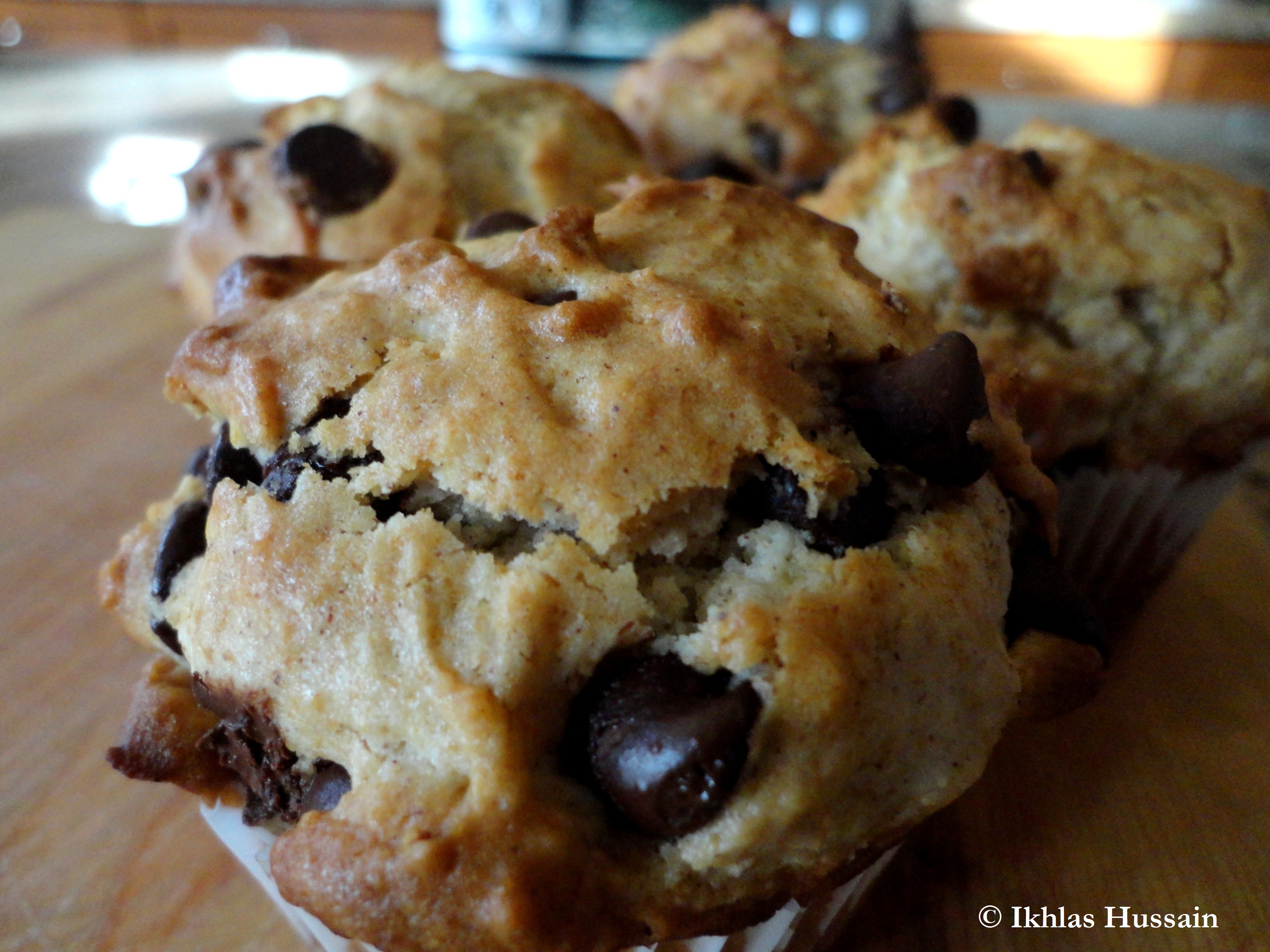 Luckily, I only allow myself to bake on one day so that my sugar addiction doesn't get too out of control (lol). But sometimes, it's really hard to resist!
When I saw Sally's recipe for Sparkling Blueberry Muffins, I knew I wanted to make them. Except since I sort of bleed chocolate, I knew I had to substitute the blueberries for chocolate chips. Check them out!
Ingredients
3 cups flour
4 tsp baking powder
1 tsp salt
1 tsp cinnamon
2 eggs, room temperature
1 cup sugar
1 cup milk, room temperature
1/2 vegetable or canola oil
1/2 tsp vanilla
1 and 1/4 cup semi-sweet chocolate chips
Instructions
Preheat oven to 425 F degrees and line muffin pan with cupcake liners.
In a large bowl, mix dry ingredients (flour, baking powder, salt, and cinnamon). Set aside.
In another bowl, whisk eggs and sugar. Add milk, oil, and vanilla.
Pour the wet ingredients into the bowl of dry ingredients and mix well, scraping the sides and bottom of the bowl occasionally. Add the chocolate chips. Mixture will be lumpy and thick.
Scoop the batter into the prepared muffin tin, filling them to the top. With the back of a spoon, smooth the top of the batter to create an even top. Sprinkle with a few extra chocolate chips on top of each muffin.
Bake for 5 minutes, and then reduce to 375 degrees F and bake for 20-25 minutes.
Let them cool, and then store in an airtight container.
http://ikhlashussain.com/2013/01/recipe-chocolate-chip-muffins/
If you, like me, forget to take out the eggs and milk in advance, don't fret. Before starting to mix the ingredients, take out the eggs and cover them with lukewarm water in a bowl. With the milk, microwave on 10 second increments until its lukewarm.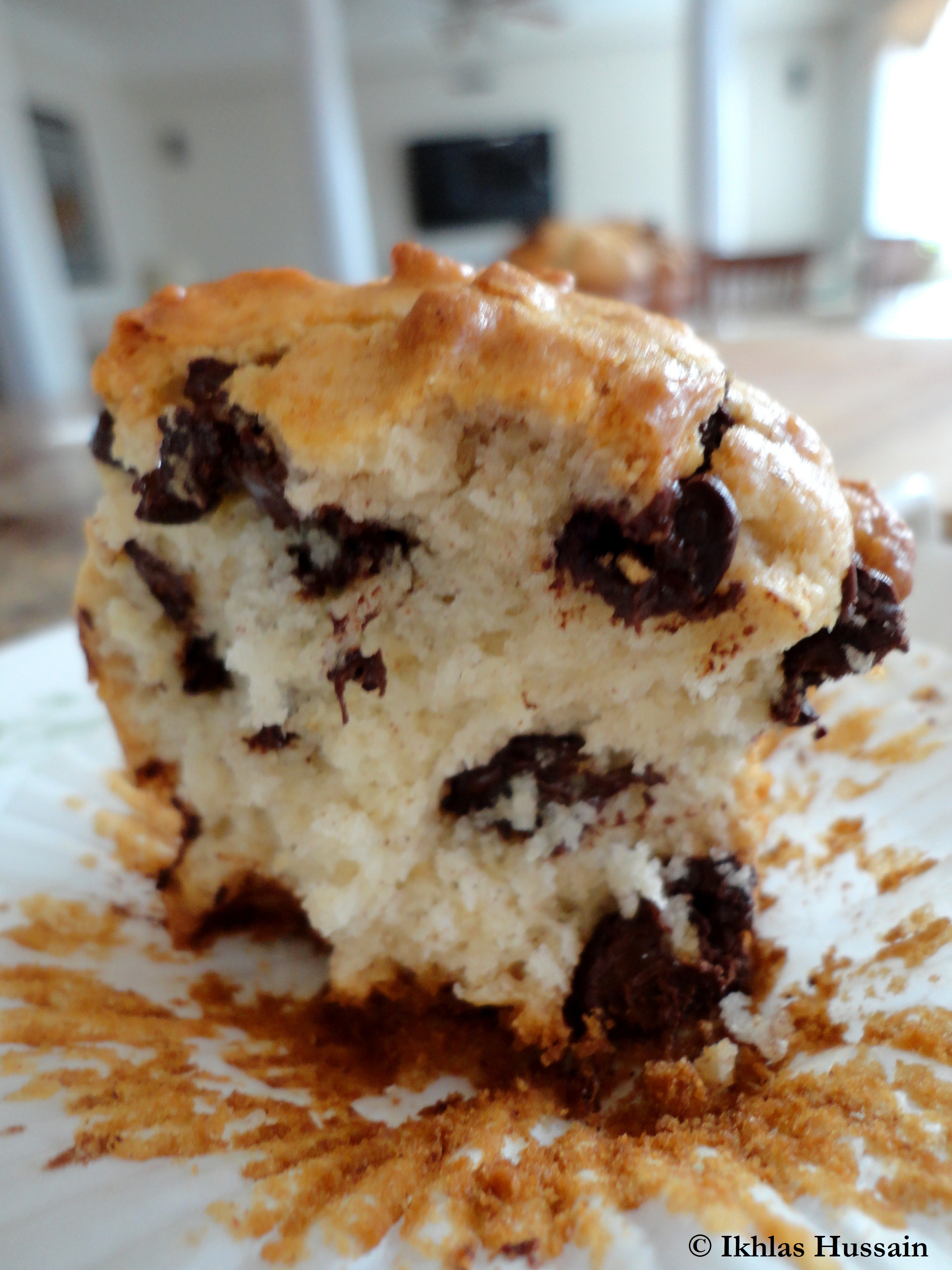 These muffins pack a big punch. Jam packed with chocolate chips, they're soft inside, while crunchy on top. Pull them apart when they're warm and watch the chocolate melt! Still soft the next day, these muffins are perfect for breakfast or a snack anytime of the day. 🙂
Thanks for reading,
Ikhlas