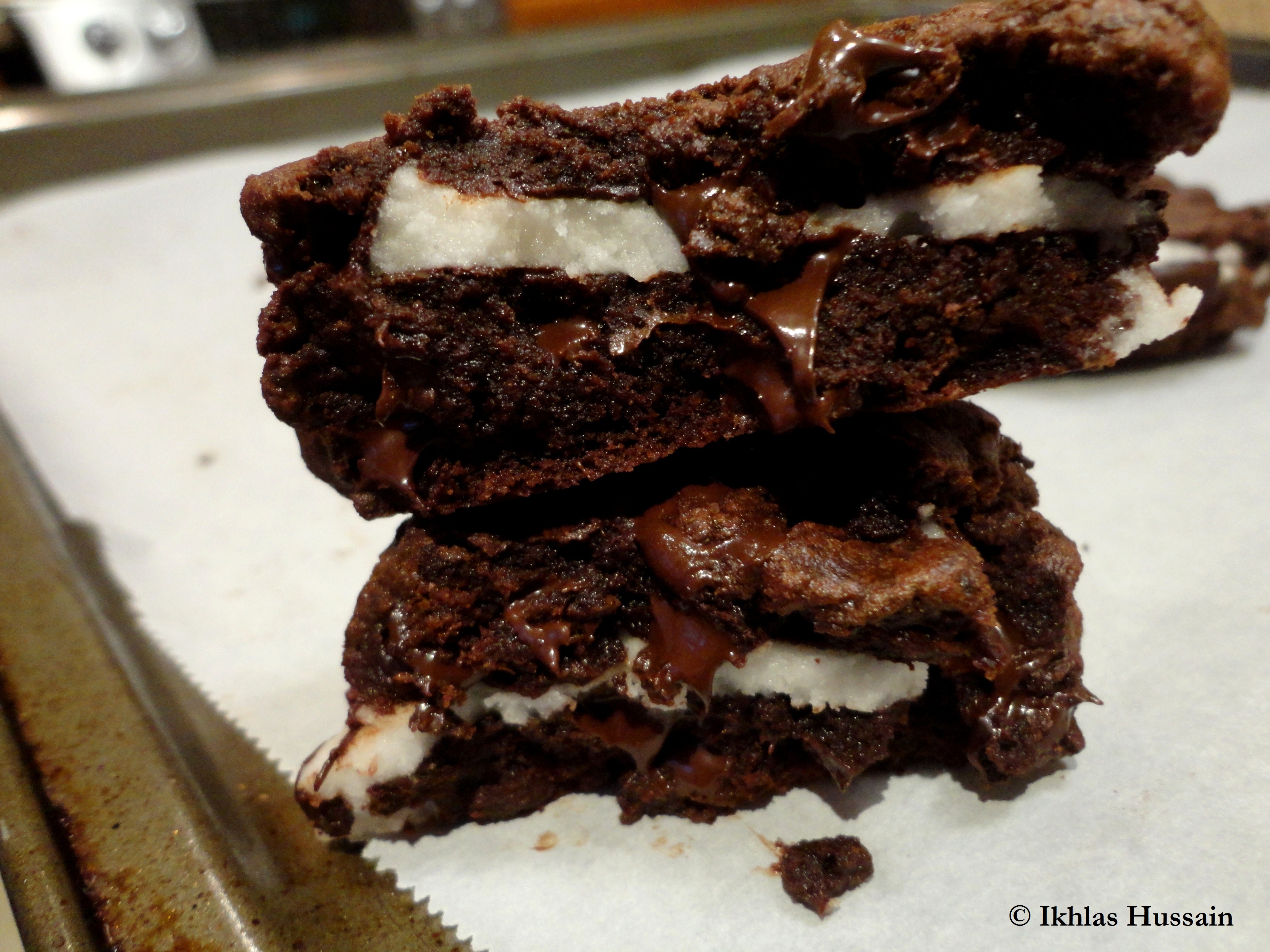 Some days I really wish I could open up my own bakery. I mean how cool would it be to bake cookies and cakes and cupcakes and truffles all day long? And get paid for it! Also, my parents wouldn't ever raise their eyebrows at me when I would take out the flour or bring home yet another bag of sprinkles and decorations, because, hello, it would be my job!
And then naturally, I'd have to taste-test everything to make sure it was up to standards. I mean, it would practically be wrong not to! So taste-testing would be a must. And taking home the less than perfect items, the ones with slightly uneven edges and crooked frosting, is another must.
But then people would put in orders for things and want them made a very specific way, which I'm not sure I could do, to be honest. I mean, sometimes I would just want hot pink frosting, not because it's part of the recipe, but because I feel like it. So I might have a hard time following directions…
Plus, my perfectionist tendency might force me to take (very) early retirement. If sloppy icing makes me lose my marbles on a regular day, who knows what it could do to my nervous system if it was my job?!
So actually, I'm kind of glad I bake for fun and not for my livelihood, because then I wouldn't be able to stick peppermint patties inside fudge cookies on a whim, now could I?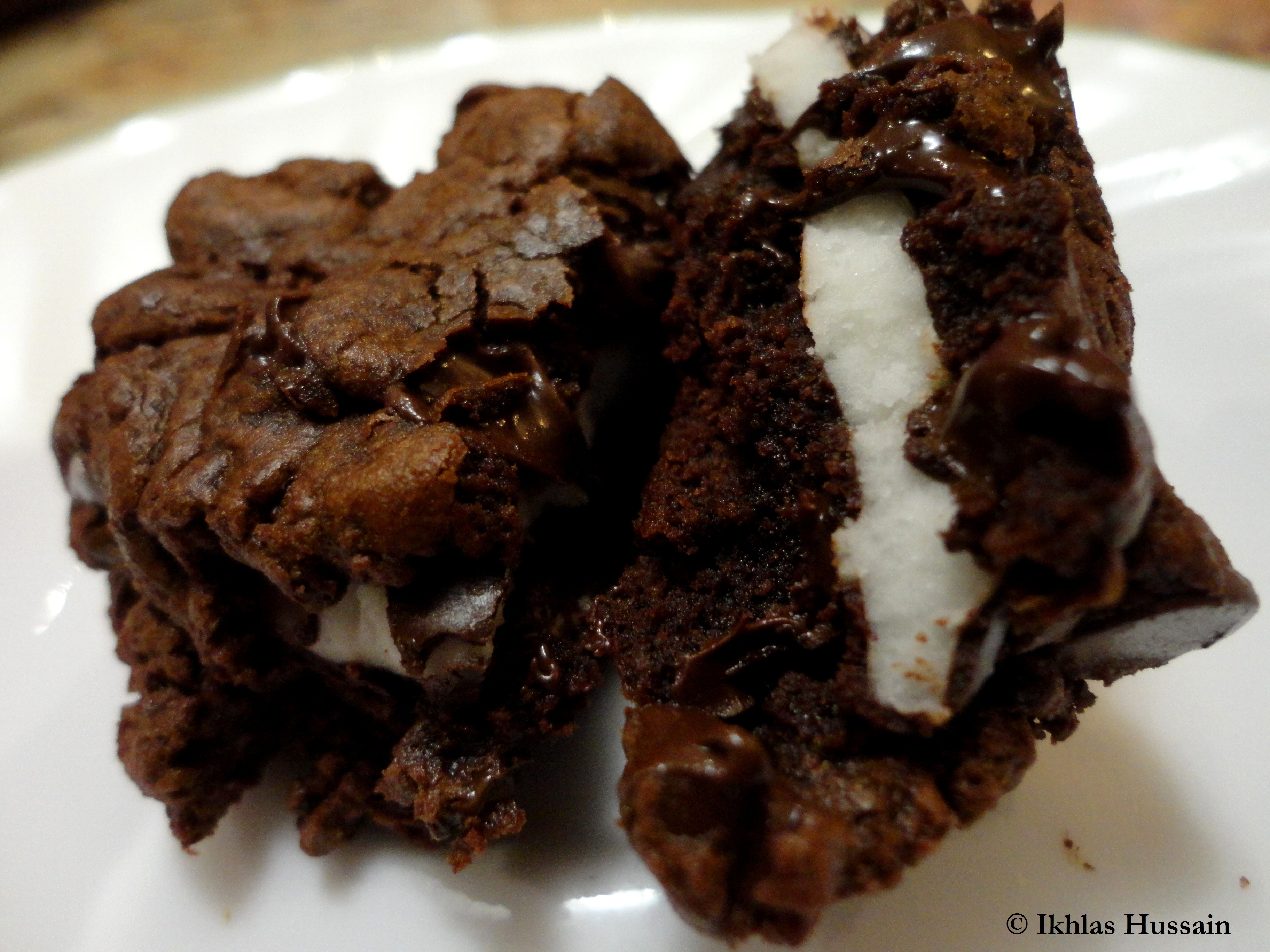 These cookies are insanely rich and decadent, a true chocolate-lover's dream! Soft and ooey-gooey when they're warm out of the oven, and with cool peppermint gushing out from the center, these cookies are a dream come true!
Peppermint Patty Fudge Cookies
Ingredients
1 cup, plus 1 tbsp flour
1/4 unsweetened cocoa powder
tsp baking powder
1/4 cup salt
226 g semi-sweet chocolate, or 8 Baker's squares
2 eggs
1 tsp vanilla
5 tbsp softened butter
3/4 brown sugar
1/4 cup granulated sugar
1 1/2 cup chocolate chips
Peppermint patties
Instructions
Mix together dry ingredients together (flour, cocoa powder, baking powder, and salt) in a small bowl. Set it aside.
Unwrap your chocolate squares and melt in the microwave at 30 second intervals, until the mixture is smooth. Be careful not to burn the chocolate. Set it aside.
In another small bowl, whisk eggs, and then add vanilla. Set it aside.
Beat butter first, and then add both brown and granulated sugar. Add in the egg mixture and mix well.
Keeping your mixer on, add the melted chocolate and keep beating until well mixed. Then, add dry ingredients slowly, mixing well after each addition, and then add the chocolate chips. Do not overmix the dough.
Chill the dough in the fridge for at least 30 minutes and unwrap the peppermint patties in the meantime. Take one tablespoon of dough, squash the peppermint patty on top, and then put another tablespoon of dough on top. Flatten it slightly and set on a parchment-lined cookie sheet.
Bake in a preheated oven at 350 degrees F for 10 minutes. The centers will be rather soft, but they will finish cooking on the baking sheet.
http://ikhlashussain.com/2012/12/recipe-peppermint-patty-fudge-cookies/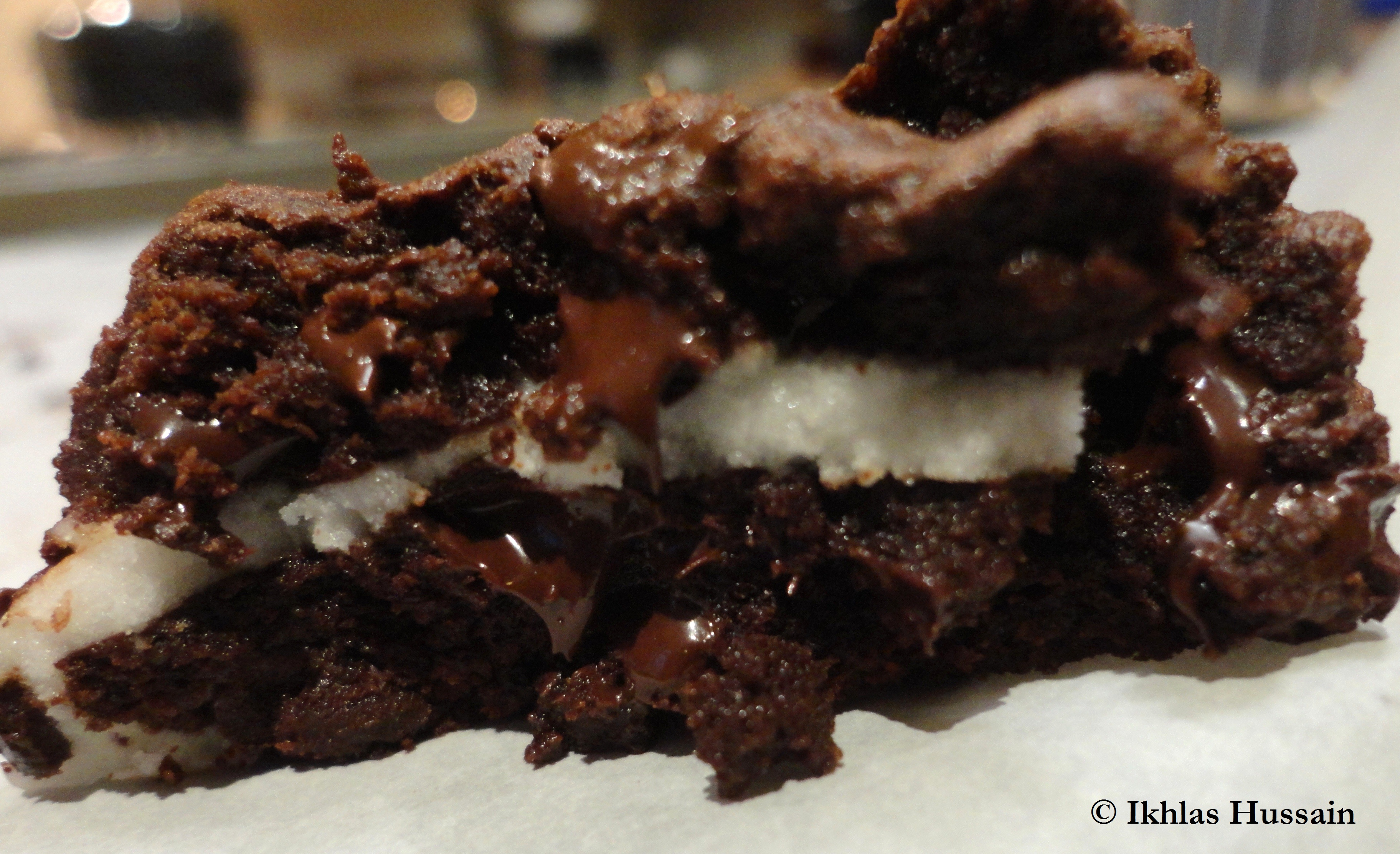 How amazing do these look?! They are a big big because of the peppermint patty inside, so that's why it's easy to stop at one (or so I try telling myself). Downed with an ice cold glass of milk, these fudgy, decadent cookies practically melt in your mouth.
This recipe is the same as my Brownie Cookies, except with a peppermint patty squashed in the center. The cool, spicy peppermint patty is a lovely surprise in the middle as you bite into the jam-packed chocolate cookie. Topped with a scoop of ice cream, these sinfully delicious cookies are a treat worth sharing!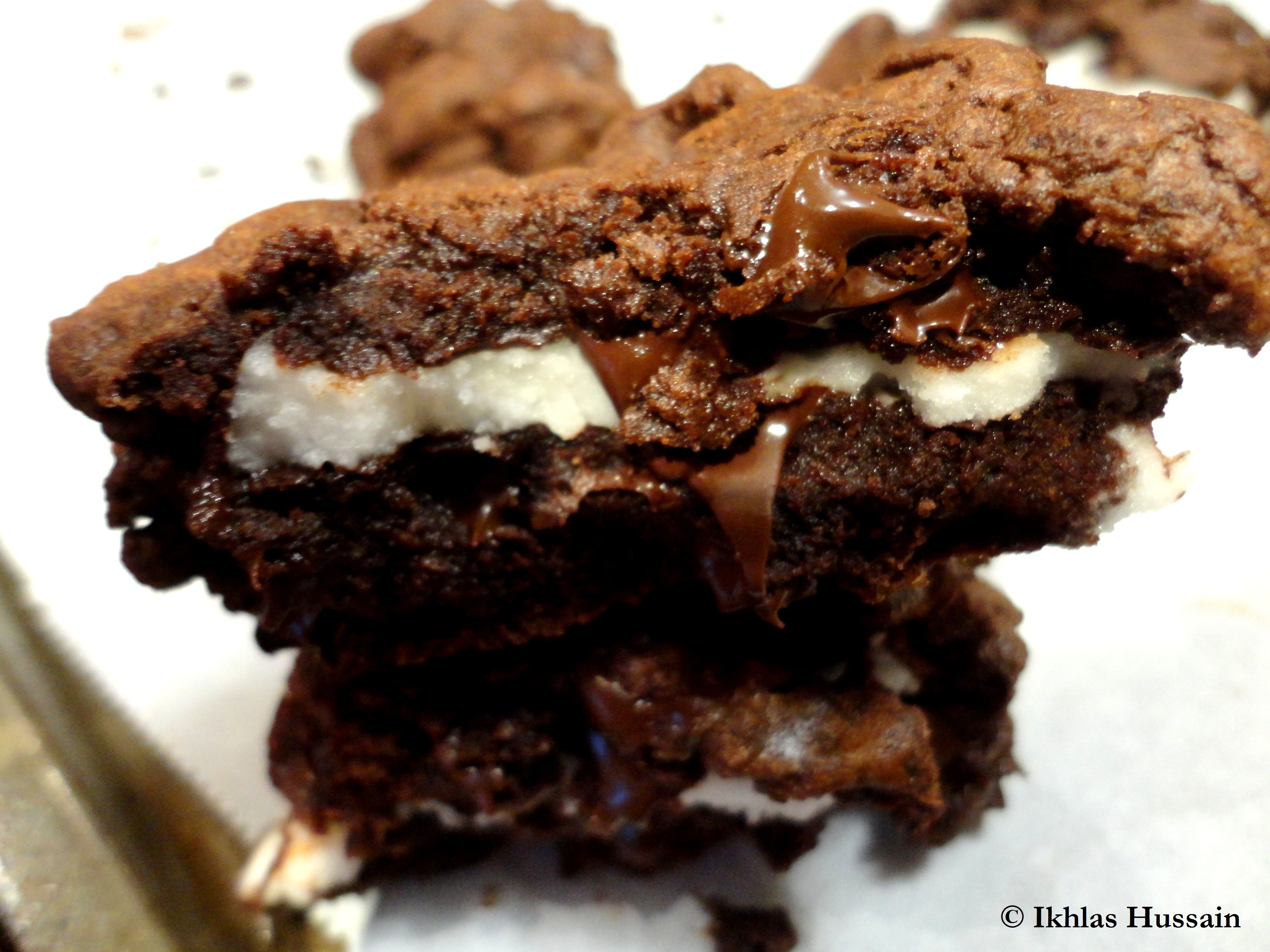 Anyway, if you try to make these, let me know how you get on! Have a great day 🙂
Thanks for reading,
Ikhlas