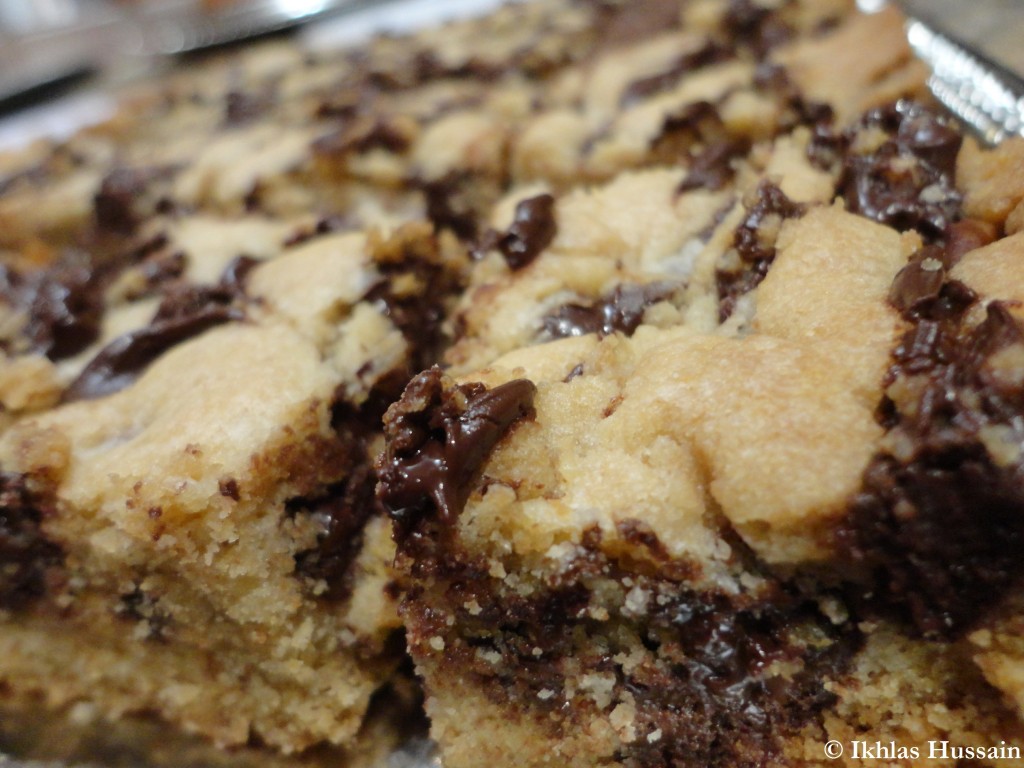 When I was a kid, my mom left me at one of her friend's house after school, a lovely British lady who lived in the apartment building opposite mine. Her daughter was a year younger than me, and we became the best of friends from these afternoons of playing Barbies and watching Disney movies together.
There are some people who leave a strong impression on you from your childhood, and my friend's mom is one of those people. She's British, which naturally meant she was so much cooler than my own mom, and made the yummiest food (like Swamp Soup), which my mom didn't have time to make. She'd take her daughter and I to swimming lessons at the local community, and then let us collapse in front of the TV since we just had to watch the newest episode of Two of a Kind when we came back.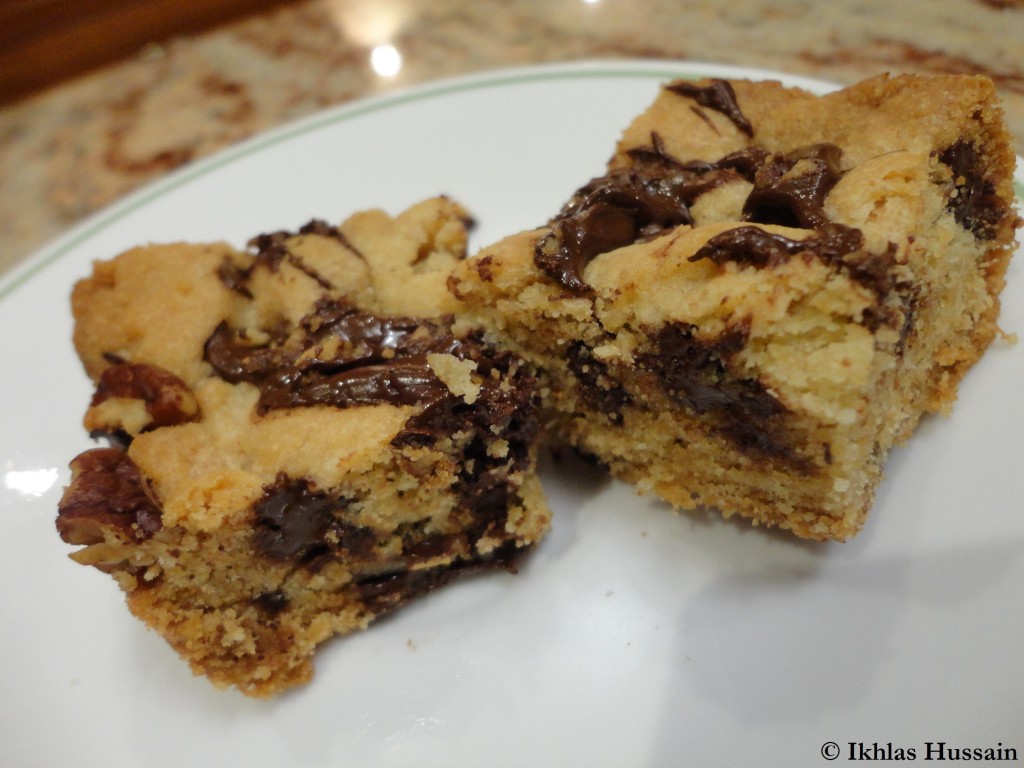 These memories of my time spent at her house aren't exactly profound or even all that exciting, but whenever I see her now, I'm reminded of my childhood and of the hours I spent without a care in the world. Even though I'm not a kid anymore, I still feel a sense of comfort and ease when I go to her house now. There aren't very many places in the world, other than my own house, that I feel content and warm, and for that I'm so grateful.
 I went to visit her a few days ago and made these marble cookie bars. After admiring her delectable cooking for years and trying so hard to copy it (she made the meringue cake that I tried and failed to make!), it was nice to make her something that she enjoyed. 🙂 So Farah Aunty, I hope you're reading this and enjoy the recipe!
These bars are super easy; it's a cookie recipe, but only in the shape of a bar. Crispy on the outside, but soft on the inside, these are swirled with chocolate chips and pecans, and are a nice, light snack. Check out the recipe and enjoy!
Ingredients
1/2 cup butter, softened
3/4 cup brown sugar
1/4 cup sugar
1 egg
1 tsp vanilla
2 cups flour
1/2 tsp salt
1/2 tsp baking soda
1 cup chocolate chips
3/4 cup pecans (optional)
Instructions
Preheat oven to 350 degrees F.
Cream your butters and sugars in a large bowl, and then add the egg and vanilla.
Next, add the dry ingredients and mix well. Using a wooden spoon, add the chocolate chips and pecans in, making sure they're well incorporated.
Press the batter into a pre-greased pan.
Bake for 5 minutes and then remove from the oven. Take a butter knife and cut through the chocolate chips to create a marbled effect. Return to the oven and bake for 15 to 20 minutes.
Allow the bars to cool completely before cutting and serving.
http://ikhlashussain.com/2012/11/recipe-marble-cookie-bars/
And there you have it! This is a really easy recipe, made all under half an hour, which is great, especially if you need to whip something up quickly. The pecans add a surprising crunch to the soft bars, and balance the semi-sweet chocolate chips out nicely.
Next time you need something quickly that tastes yummy and looks great, make these marble cookie bars. You won't be sorry!
Thanks for reading,
Ikhlas