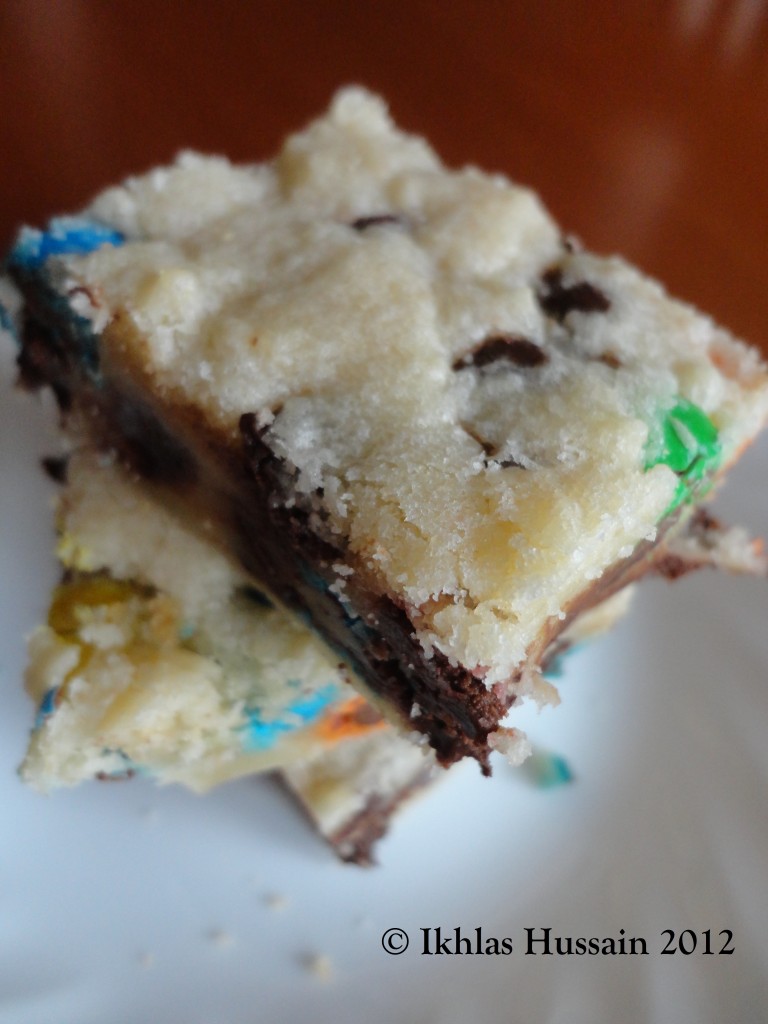 So, I actually don't have an interesting or witty to share with you before I share the recipe with you. 
This has probably got to be the easiest recipe I've ever made, since it doesn't really require that much work. But they taste so magical and just like chocolate chip cookies, except in bar form that you might as well pretend they took you hours to make.
I actually made these delicious babies on Saturday to take to my friend's house. The sad part? I left them all at her house!
It's probably a good thing I gave them all away, because I probably wouldn't have been able to resist if they were still in my house.
Okay, enough chitchat. Onto the recipe!
Sugar Cookie Squares
Inspired by Sally's recipe
Ingredients:
1 package dry sugar cookie mix, like Betty Crocker, plus the ingredients on the back (1/2 cup butter and 1 egg)
1 cup M&M candy
1 cup semi-sweet chocolate chips
Directions:
Preheat your oven to 350 degrees F, and grease down a baking dish.
Prepare the sugar cookie mixture as directed on the back of the package. Add the butter and egg into the dry mixture and stir until it's one consistency.
Stir in the candy and the chocolate chips, and then scoop out into the dish.
Bake for 20 to 25 minutes. You want to keep your eyes on these because you don't want them to overbake! Take them out when the edges are slightly brown and the centre is kind of gooey.
And that's actually it! When I first saw this recipe over at Sally's blog, I knew I wanted them yesterday. I mean, how can you possibly go wrong with a packaged mix?
Also, feel free to add any sort of add-ins that you want! For me, it's all about the chocolate, naturally…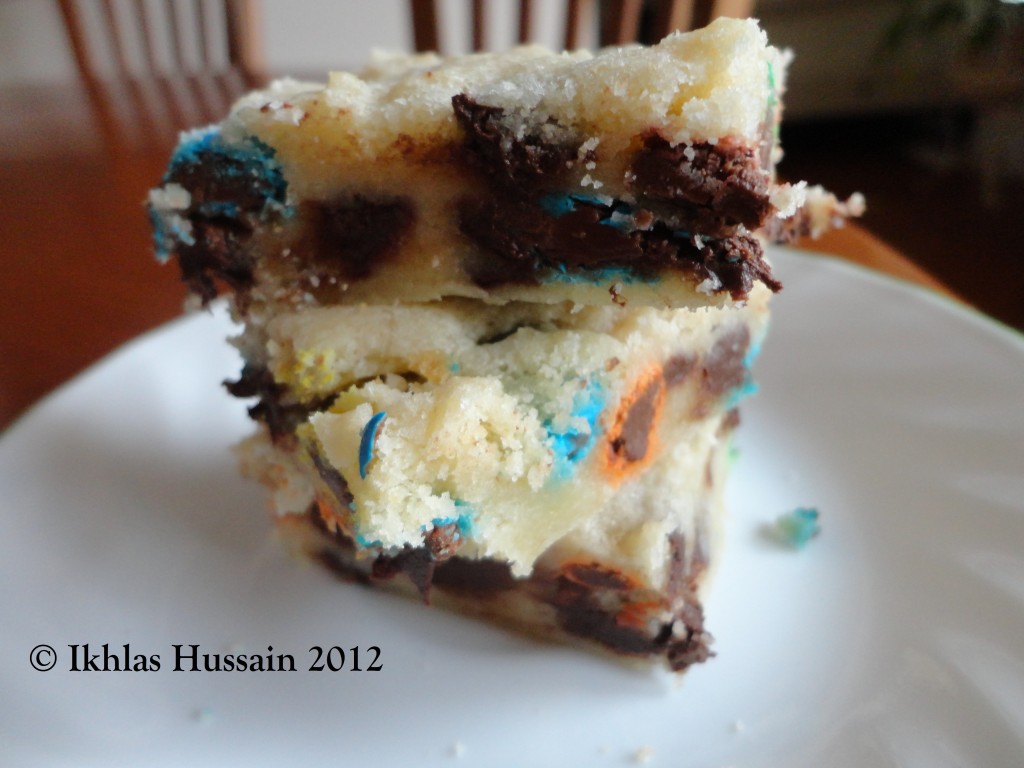 These are so moist and chewy, and practically melt in your mouth, like any good homemade chocolate chip cookie, but are so much easier! Plus the M&Ms add a nice little colourful crunch. Plus they are so easy to whip up at a moment's notice, since you don't need very much to put them together.
So if you're having a bad day, and just need some cheering up, grab yourself a package of sugar cookie mix, some add-ins, and make yourself these! You won't be sorry 🙂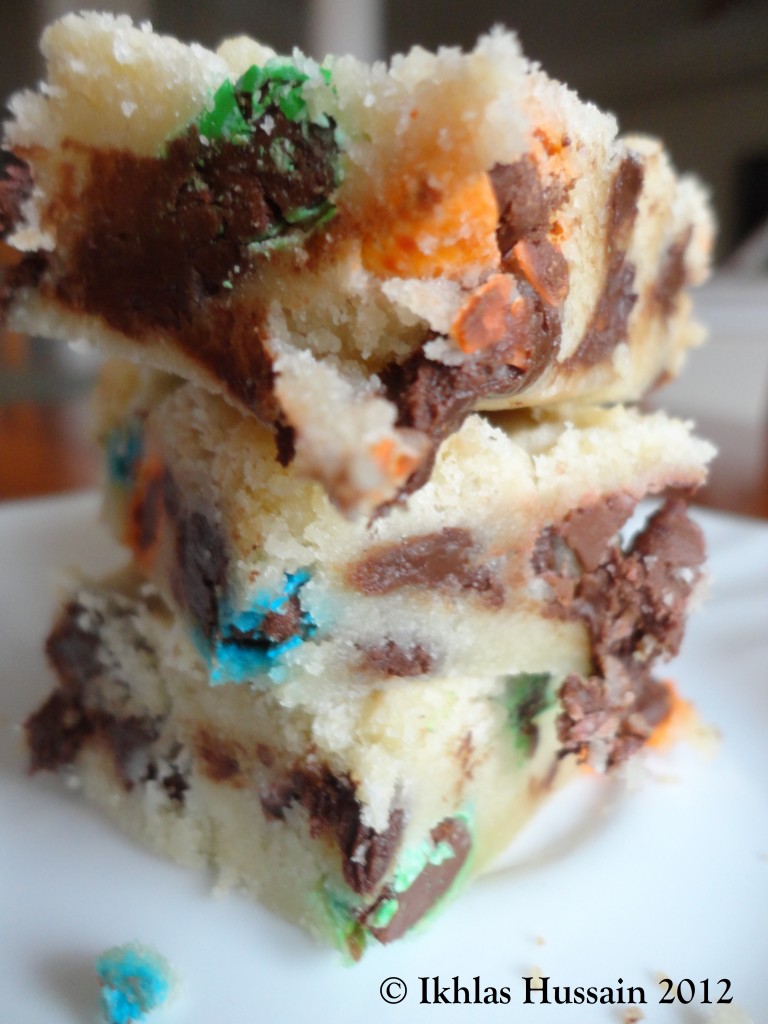 Now who wants to make me some? 😉
Thanks for reading,
Ikhlas