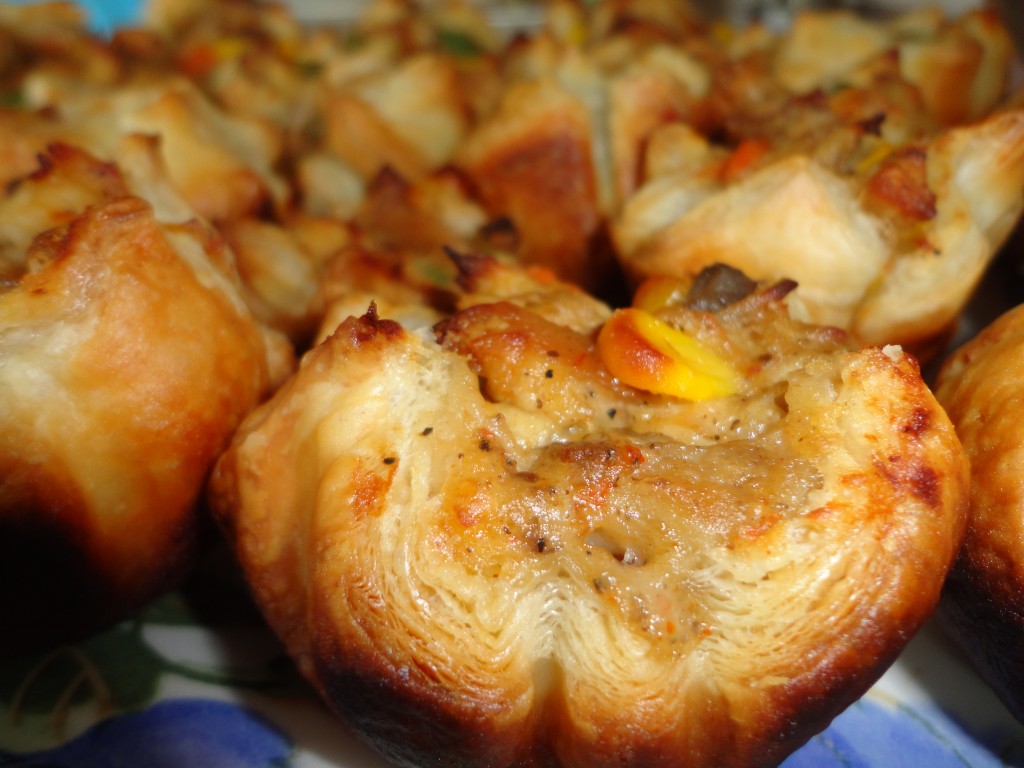 I love fall.
I love the subtle change in the weather, that nip in the air in the mornings, the crunchy leaves, and the whole sense of newness that comes as soon as September rolls around.
This is the second September that I'm not going to school, and it feels even weirder than last year, since last year I completed my book publishing program at the end of August and so September was my summer vacation.
But this year, I'm really feeling the blues, especially since back to school shopping is one of my favourite things to do. I love the smell of new pens and pencils, and the anticipation of new classes, new professors, making new friends, and just the possibility of new and exciting things.
When I went shopping with my brothers the other day for backpacks, I was surrounded by fall clothes, which made me sad since I had no excuse to buy them, since I have nowhere to wear them. Even though I love maxi dresses and skirts, sandals and bold and bright colours, there's just something about knitwear that makes me feel all cozy. And the mall was filled with mannequins decked out in jeans, boots, blazers, and sweaters, all in cozy and comfy fall colours.
Sigh.
The weather here in Toronto is still pretty hot, almost reaching above 30 degrees everyday, and so my family is still trying to get as many barbecues out of the season as we can, before the cold weather really hits!
But as soon as the cooler weather starts, I'm going to whip these up. This is a recipe that I learnt from a family friend, a British aunty, who makes the best food ever! Since having these mini pot pies at her house numerous times, my mom and I adapted the recipe to suit our family's tastes, and you can do the same.
This is why I don't have any specific measurements for any of the ingredients; I change it up every time. Enjoy!
Ingredients:
puff pastry, thawed (follow the instructions on the packaging, which will let you know how much time the puff pastry needs to defrost)
cooked chicken
half a can of cream of mushroom soup
cheddar cheese, grated
mixed frozen vegetables, thawed
Directions:
In a medium bowl, mix together all your ingredients, except the puff pastry. The cream of mushroom soup prevents the mixture from becoming too dry, but at the same time the chicken and vegetables shouldn't be swimming in it. There should be more chicken and vegetables than soup.
Unroll the sheet of puff pastry and cut into squares with the parchment paper still attached, since this makes it easy to remove the pies when they're hot. These squares should fit into cupcake tins, so that the base of the square fits into the tin, and then the four points of the square sit outside the tin.
Fill up your squares, but not too much; just enough so that the four points of the square can close up.
Sprinkle some additional cheddar cheese on your filling, and then grab the four points of the square and pinch on the top to close them.
In a preheated oven at 350 degrees Fahrenheit, bake for 10 to 15 minutes, or until the puff pastry is lightly golden. Eat while warm. (My family likes things practically burnt, which is why mine look a bit overdone. Use your judgement.)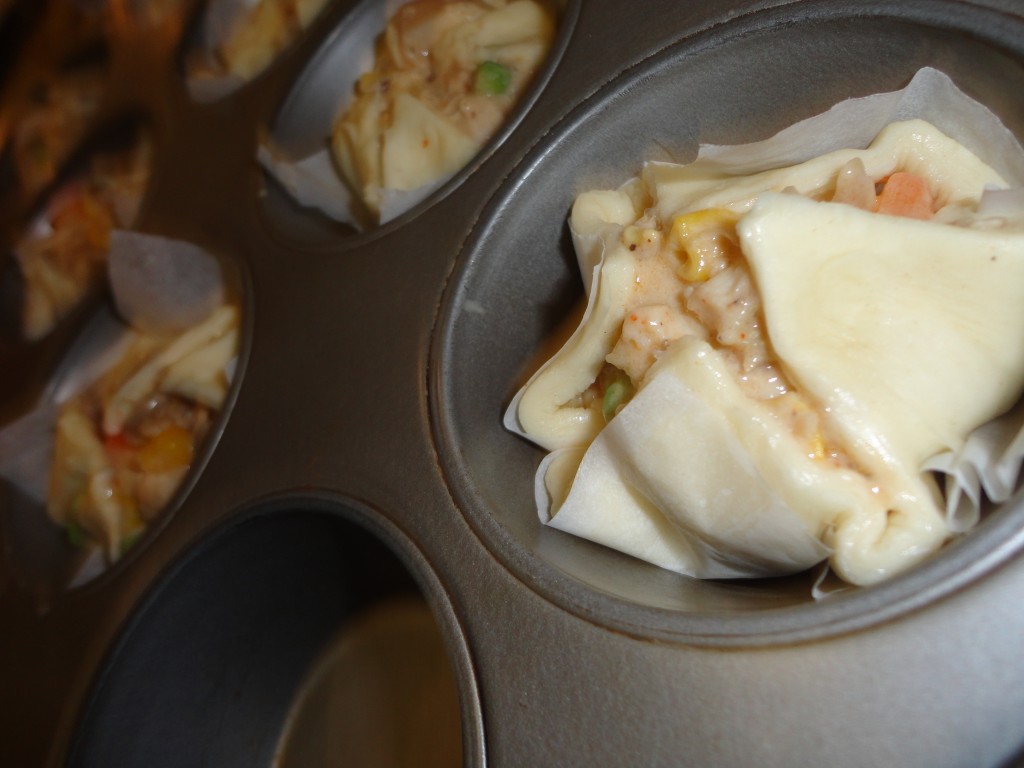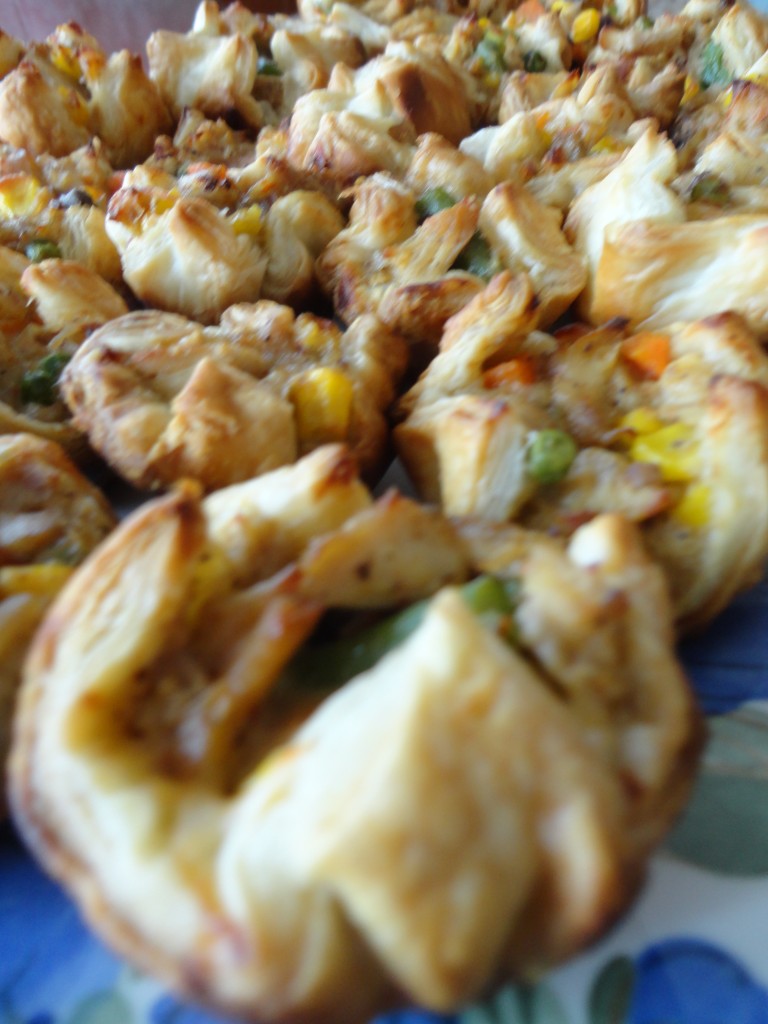 And that's pretty much it! It's a pretty simple recipe, that can be easily adapted to your own taste, and you can add as much or as little of whatever you like. You could even make these completely vegetarian, by just removing the chicken and adding more vegis. I also made some in my mini cupcake tin, so you can do the same, by just cutting your squares smaller to make the pies even more mini.
It's not like I hesitate to turn on the oven in the summer, but there's something about coming home to comfort food like this, hot out of the oven, a cool fall night that is sure to warm you right up!
Hope you try this and let me know how you get on!
Thanks for reading,
Ikhlas