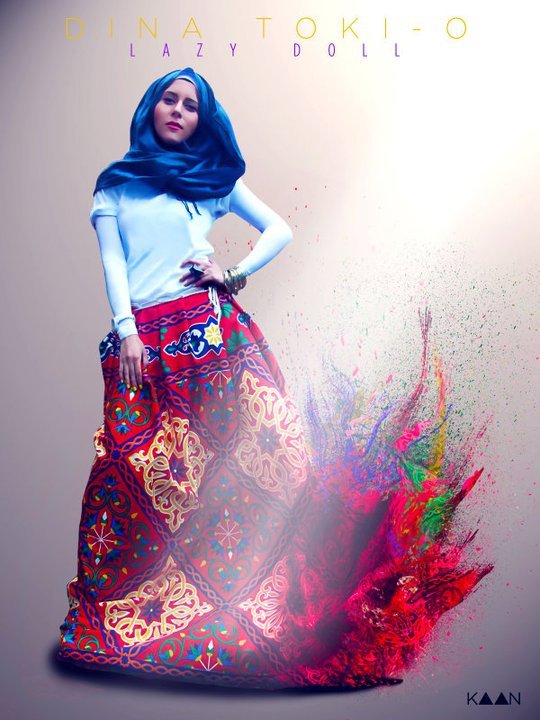 Hi guys!
So last year, when I first started this blog thingy, I had planned on doing a regular 'Muslim Fashionistas' post, at least once every few weeks, which would feature the styles of a Muslim blogger or Youtuber whose unique sense of style needed to be shared with the world. For some reason, I couldn't end up doing more than My Amethysts's Shea Rasol and Amenakin from Youtube, and even though these posts were written almost a year ago now, they still (for some bizarre reason) get hits every day. I know, it boggles my mind too -_-
So anyway, that's why I'm back today to share a Muslim Fashionista with you all, who is none other than the super talented and creative Dina Toki-o!
Please note: all photographs used in this post are the sole property of Dina Toki-o. I own nothing.
Dina Toki-o (I think her real name is Torkia but it's pronounced Toki-o, which is what everyone calls her) is a successful Youtuber, who posts videos on hijabi fashion, hijab tutorials, outfit of the days, DIYs, celebrity looks for less, and so many other things!

I first discovered her when my friend sent me a video (or bideo, as she likes to call them) of hers, and asked me to watch it. I watched that one, and then another and then one more…and then several hours later, I was hooked!
With a quirky sense of humour, a multitude of funny catchphrases and a plethora of videos on anything and everything, Dina's videos are entertaining and funny. Oh, and did I mention she's British?

Dina's got a totally unique sense of style, one that always ignites passionate conversation on her Facebook page. While I wouldn't always wear some of the outfits she puts together, I can't help but admire her unique and quirky sense of style, which always includes lots of 'arm candy' (bracelets, watches, bobbles, you name it!) and rings in every shape and form.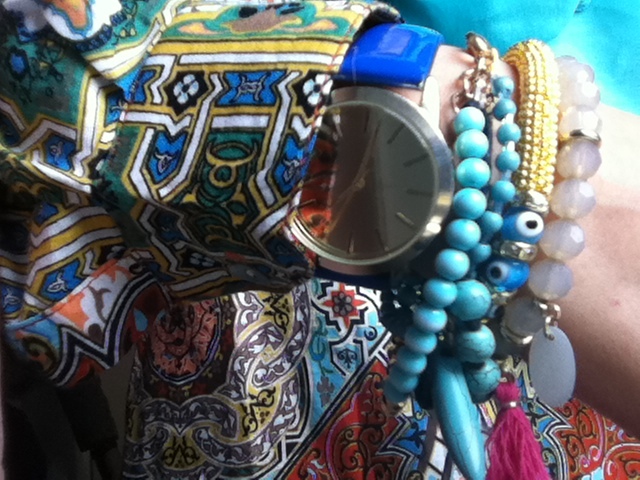 She's also not afraid of mixing East and West designs together, so that the outcome isn't always expected, but somehow always manages to be beautiful. Abayas (traditional long Middle Eastern dresses) with blazers are just one of the ways she does this.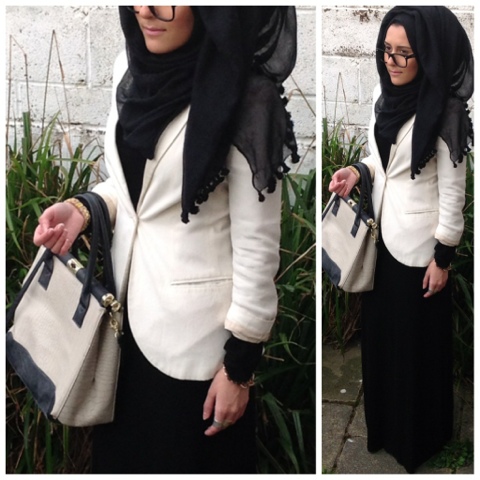 Dina's celebrity looks for less videos are also really popular. Taking styles from celebrities like Victoria Beckham, Kim Kardashian, Blake Lively, and the Olsen twins, she puts her own modest and affordable twist on it, making it completely one of a kind.
Some of my favourite videos of hers are the Kim Kardashian Look for Less and her Get Ready for Prom/Special Occasion.
Not only does Dina Youtube (is that a verb now?), she also designs her own scarves and clothes! Her online shop Lazydoll is unfortunately currently closed for restocking, but you can check out her scarves on her blog and on Facebook. Most of the scarves she wears, (which I'm dying to get my hands on!), are from her own shop. I haven't ordered any yet, so I can't give you guys a review, but they look gorgeous.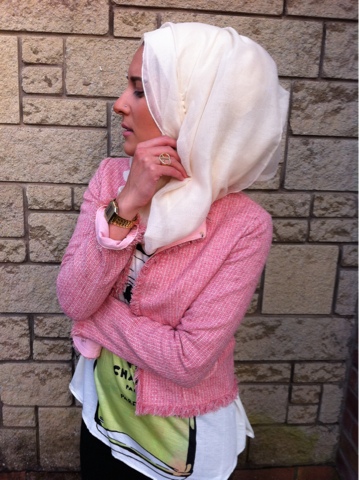 Dina recently took part in an international fashion event in Indonesia, where she showcased her own designs alongside other hijabi-friendly designers. Check out the video for it here.
Whether you're Muslim or not, hijabi or not, you can't help but admit that Dina's sense of style is unique and very creative. She's a girl that's not afraid to take risks, and combine completely different pieces of clothing to create something original and unexpected. She also shows you that dressing and looking well doesn't mean spending a whole lot of money or compromising your modest values, and it's that combination of both that makes Dina Toki-o an inspiration.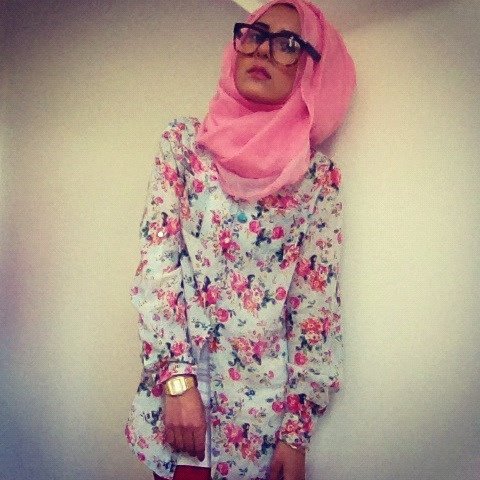 For more information, find Dina Tokio on Facebook, her blog, her shop, Twitter, and on Youtube.
Thanks for reading,
Ikhlas
All photos used in this post are the sole property of Dina Toki-o. I own nothing,