Hi guys!
I hope you're all having a good Friday so far 🙂
Some of you might know how cheesecake is my favourite dessert ever, probably second only to ice cream and any form of chocolate. (If only there was a way to combine these three?!)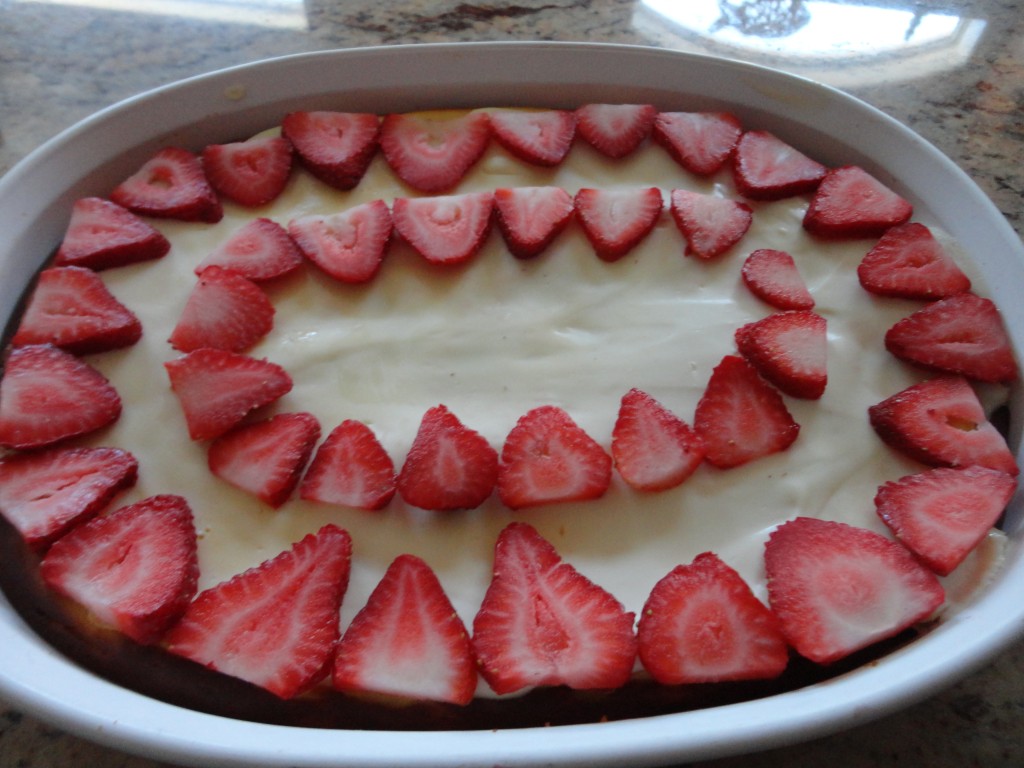 For years, I've experimented with many different kinds of cheesecake recipes, but I always end up going back to this one, since it's one that my mom has been using since she started baking.
Because it's the best.
There's sour cream both inside the cheesecake, and on top with  the topping, and now regular old cream cheese cheesecakes just don't do it for me.
Also, please forgive me for the amateur picture; I was on my way to a dinner with a family friend where I was taking the cake and barely had time to snap a picture before running out of the house. You don't even want to see the picture I took in the restaurant! -_-
So without further ado, here is my all-time favourite cheesecake recipe.
New York Style Cheesecake
Ingredients:
Crust
1 1/2 cups graham cracker crumbs
1/4 cup of butter
Filling
750 g of cream cheese (3 bricks), softened
1 cup sugar
3 eggs
1 tsp vanilla
1/2 sour cream
Topping
1 cup sour cream
3 tbsp sugar
1 tsp vanilla
Directions:
Preheat your oven to 350 degrees F.
Then combine your graham cracker crumbs with butter in your pan. Once combined, spread in an even layer to create the base. Like I mentioned in my Coconut and Chocolate Chip Squares recipe, I use a spatula to firm up this base and to prevent cracking.
Next, beat your cream cheese with the sugar for the filling.
Add the eggs one at a time. Make sure you beat well after each one.
Stir in your vanilla and sour cream and watch how yummy the cheesecake becomes now.
Pour this filling over the crust and bake for 45 to 50 minutes, or until a toothpick inserted comes out clean(ish).
When the cheesecake is done, combine your sour cream with the sugar and vanilla and then spread it over the hot cheesecake.
Bake it for 5 minutes more, and then when cooled, top it with lots of strawberries.
And that's it! Despite how many steps I have up here, it's really a very simple cheesecake. The sour cream just adds a really yummy taste in the cake, and then the sweet and tangy topping just adds an extra touch.
Hope you try this! Let me know how you get on 🙂
Enjoy,
Ikhlas