Like so many people out there, I am on a quest for the perfect chocolate chip cookie. And by perfect I mean chewy, chock-full of chocolate chips, and soft. Unfortunately, I've had some bad starts before I finally discovered the secret to the perfect chocolate chip cookie: slightly underbaking them.
I know, it sounds too easy to be true, right? But by taking them out of the oven a minute or two early will give you those chewy cookies, instead of sort of soft cookies with hard bottoms.
Anywho, here's the recipe. Enjoy!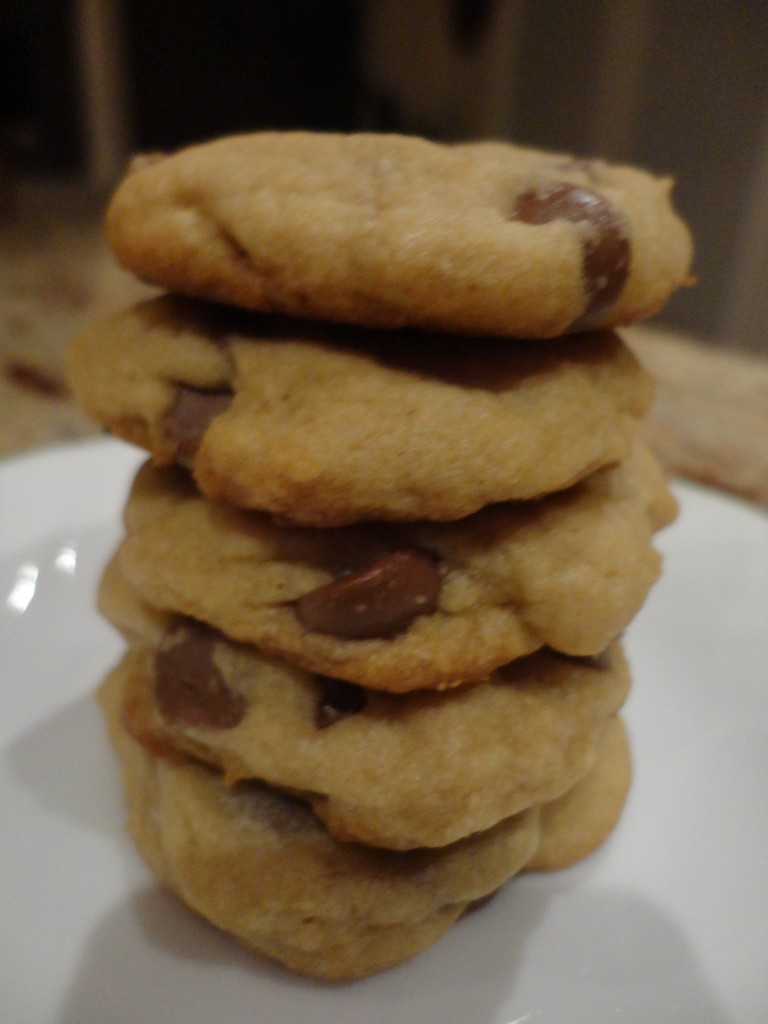 Chewy Chocolate Chip Cookies
Ingredients:
1 cup butter, softened
2 cups brown sugar
2 eggs
1 teaspoon baking powder
1 teaspoon baking soda
1/4 teaspoon salt
2 2/3 cups flour
1 1/2 cups milk or semi sweet chocolate chips
Directions:
Preheat oven to 375 degrees F.
Beat butter and sugar. Add eggs.
In a separate bowl, mix flour, baking powder, baking soda and salt.
Add chocolate chips.
Scoop out and drop onto a cookie sheet.
Bake for 7 to 9 minutes, or until cookies are golden brown and hold their shape.
And that's it! I'm a big fan of chewy cookies, rather than crunchy ones, and have been trying to get a good recipe for chewy cookies for the longest time. I think I've finally found it! Use your judgement on when to take them out. Depending on the tray you're using, the time will vary. But I veer towards slightly undercooked just so I can get that yummy bakery taste. 🙂
Thanks for reading,
Ikhlas
P.S- Congratulations to Mackenzie, Stella, and Lynn on winning my giveaway! Please check your email for instructions on how to get your goodies 🙂
Thanks to everyone else for entering!