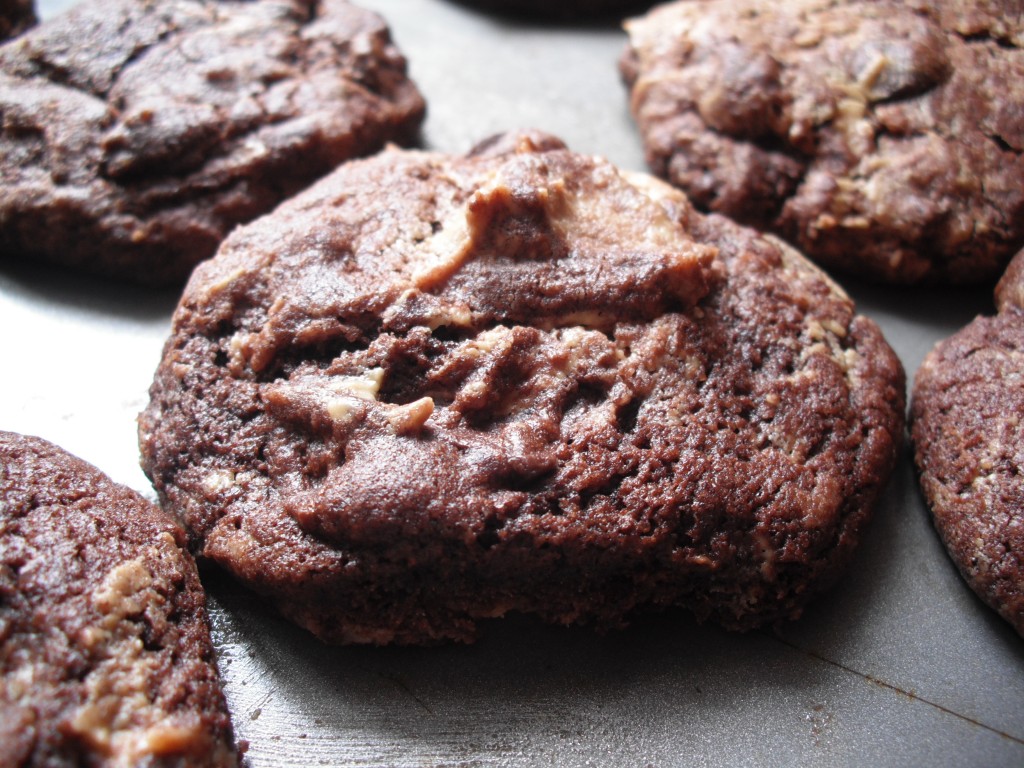 Do you ever go through a period in life when everything seems to revolve around one thing, and one thing, only? And all your thoughts, all your energies are directed to this one thing, and everything in your life has been put on hold until after this THING? No? Well, let me tell you about it then…
This convention that I'm volunteering for has officially taken over my life. My whole life (at this point) centers around May 18th, 19th, and 20th. Does my life continue after this weekend? Apparently so, but I have no idea what I'll be doing after. Who I'll be.
Anytime anyone asks me to do something, I answer "AFTER THE CONVENTION!"
"Want to go shopping?"
"AFTER THE CONVENTION."
"When will you go to the dentist?"
"AFTER THE CONVENTION."
"I need to finish writing this book!"
"AFTER THE CONVENTION" (this is obviously me talking to me…just in case you were confused)
"When will you clean up your room, brush your teeth, change your clothes?"
"AFTER THE CONVENTION."
Okay, maybe not the last one, but you get the point. I've been given shifts for work the week after the convention, but when I look at them in my agenda, I just sort of stare blankly, not quite sure what the world will be like AFTER THE CONVENTION.
Good thing for these cookies, though.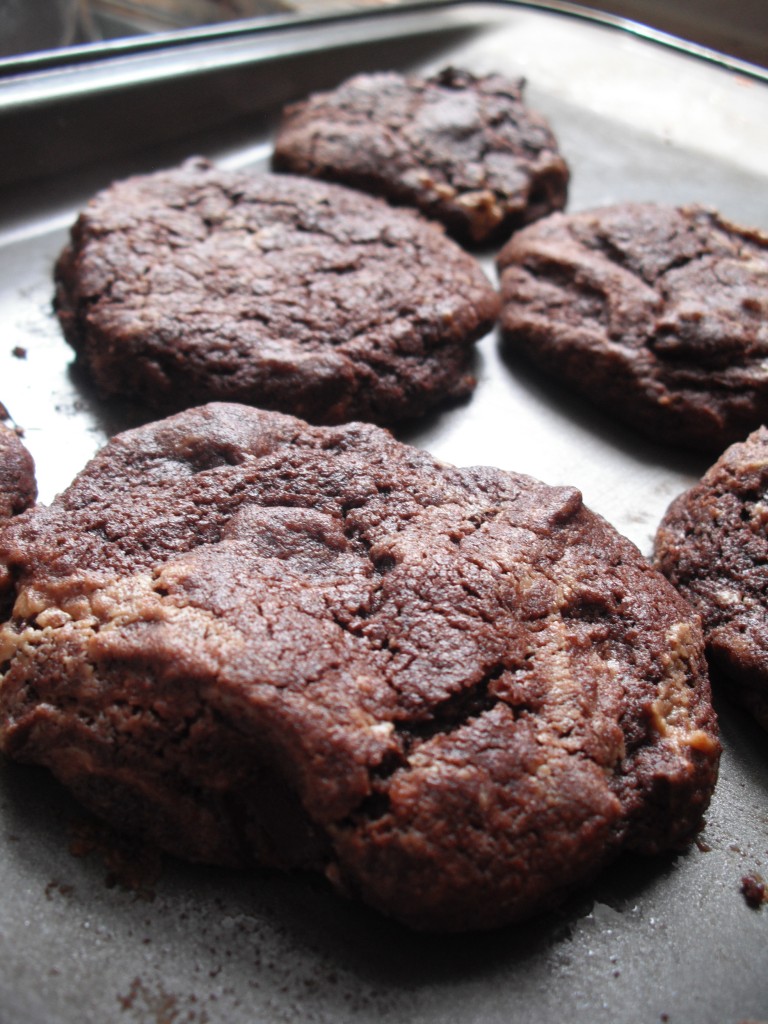 I made these last weekend, which now feels like a lifetime away, for my friends and fellow volunteers. I wasn't expecting everyone to like them as much as they did, but surprisingly I was asked for the recipe several times (sorry it's so late!). The only (very) sad thing? There weren't that many left over for me 🙁
But that's okay, because that means I can make them again…and again and again and again! Oops, I sense an obsession forming…
Triple Chocolate Chunk and Peanut Butter Cookies
Inspired by Picky Palate's original recipe.
Ingredients:
1/2 cup to 3/4 cup peanut butter, frozen (use your internal peanut butter gauge for this)
1 cup butter, softened
3/4 cup brown sugar
1 cup sugar
2 eggs
1 teaspoon vanilla
1 3/4 flour
1 teaspoon baking soda
1/4 teaspoon salt
1 225 g package semi-sweet baking chocolate (I used the Baker's brand)
 1 cup cocoa powder
1/2 cup chocolate chips
Directions
Scoop out your peanut butter and put it in the freezer, for about 30 to 40 minutes.
Chop up your chocolate into chunks. You pick the size 🙂
Preheat oven to 350 degrees F.
Cream your butter and sugars (regular and brown sugar) together, until they're well blended.
Next add your eggs and vanilla, beating them in.
In a separate bowl, mix your flour, baking soda and salt. Slowly add this mixture into the wet ingredients, alternating between cocoa powder. This ensures that both the flour mixture and the cocoa powder is well blended.
Add your chocolate chunks, chips, and scoops of your peanut butter. Space the peanut butter scoops out a bit, so that there's even distribution. (The reason we froze it is because it's pretty soft and liquid-y when out of the pantry, so if we added it like that, these would become peanut butter cookies completely. In order to add only hints of the peanut butter, we freeze it so that it doesn't turn the cookies all peanut butter.)
Grab your favourite spoon and scoop the dough out onto your baking sheet. Try not to eat it all as you do this.
Bake for 12 to 14 minutes, or until they hold their shape as you pick them up.
And that's it! As usual, I've made the mistakes, test-trying this, so you don't have to. 🙂 My oven's heat is a bit high, so I baked them for 14 to 16 minutes, like the original recipe called for, and I found them a bit crunchy. I think 12 minutes would have made them all soft and chewy and (even more) delicious.
Like I mentioned before, everyone who tried these loved them. They are so delicious and chocolatey and taste especially good warmed up with a tall, cold glass of milk; I had to stop myself from sitting down with the whole bowl of dough at the kitchen table -_-
The chocolate oozes out when you pull them apart, and you've got swirls of creamy peanut butter flavour poking through. Or if you don't like peanut butter (who are you and why are we still friends?!), the cookies are pretty amazing without it.
So if you've got a friend or family member who loves chocolate and cookies and decadent taste, make them these. You can thank me later.
Thanks for reading,
Ikhlas