Hello friends!
So today I've decided to do post about something different, a little do it yourself project I undertook with my aunt about a month or so back.
I have a lot of dangly necklaces, which don't fit on the usual necklace displays, since they're way too long. Similarly, I don't like storing them in bins in drawers, since they tend to get tangled up.
So this is where the jewellery display comes in handy!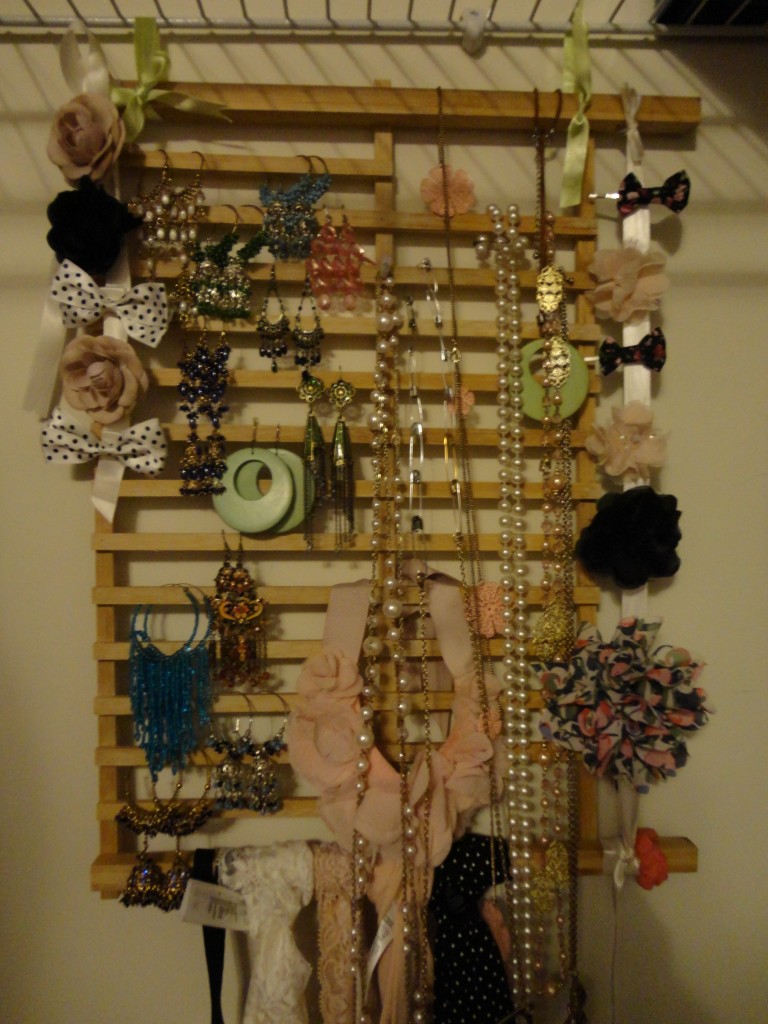 I also had a lot of chandelier earrings sitting around in boxes and bins (from my pre-hijabi days) that I hope to wear one day when I invite my friends over (somehow I always forget -_-), but my aunt thought that it would be great to just display them, regardless of if I wear them or not. I hung mine in my closet, so that's the method I'll be describing to you guys.
Here's a closer look: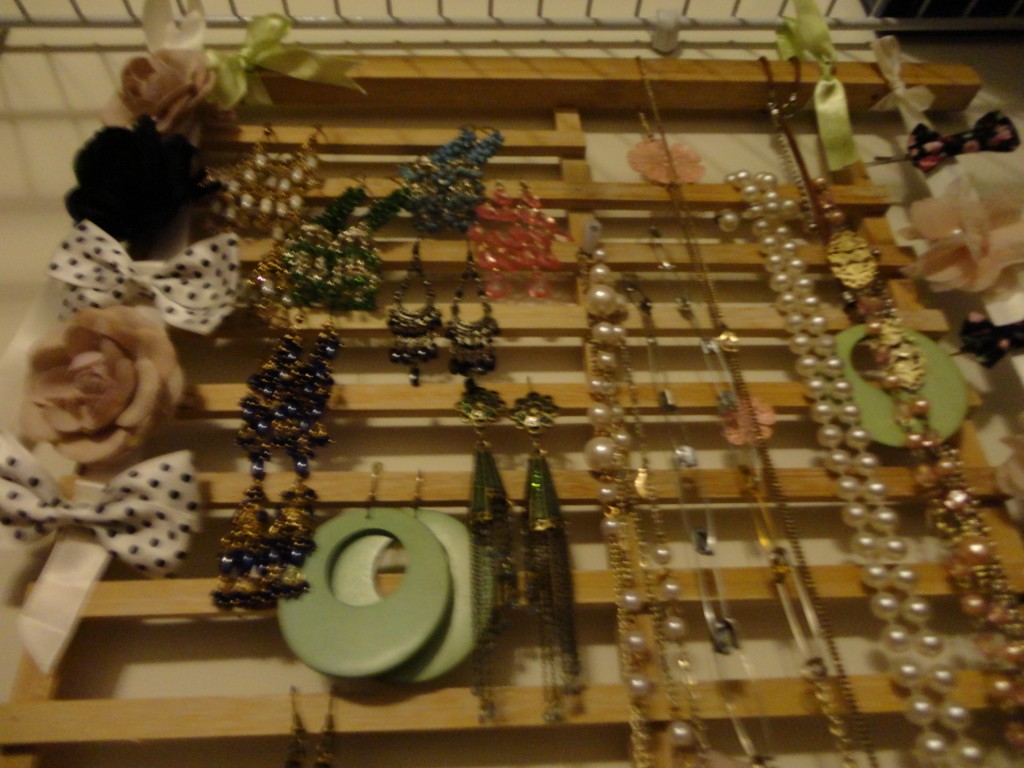 By the time we were done, not only was I able to store my long, dangly necklaces and earrings, but also my hijab accessories (the clips on the sides of the display), as well as my fabric headbands (shown on the bottom of the first picture.
So how did I make this? Well, let me tell you.
What you're going to need is the following:
– 1 wooden dish rack
– 1 screwdriver (to open up the dish rack)
– two pieces of ribbon, any colour, preferably half a meter or 50cm in length
– and your jewellery!
So what I started off with was a wooden dish rack, something like this: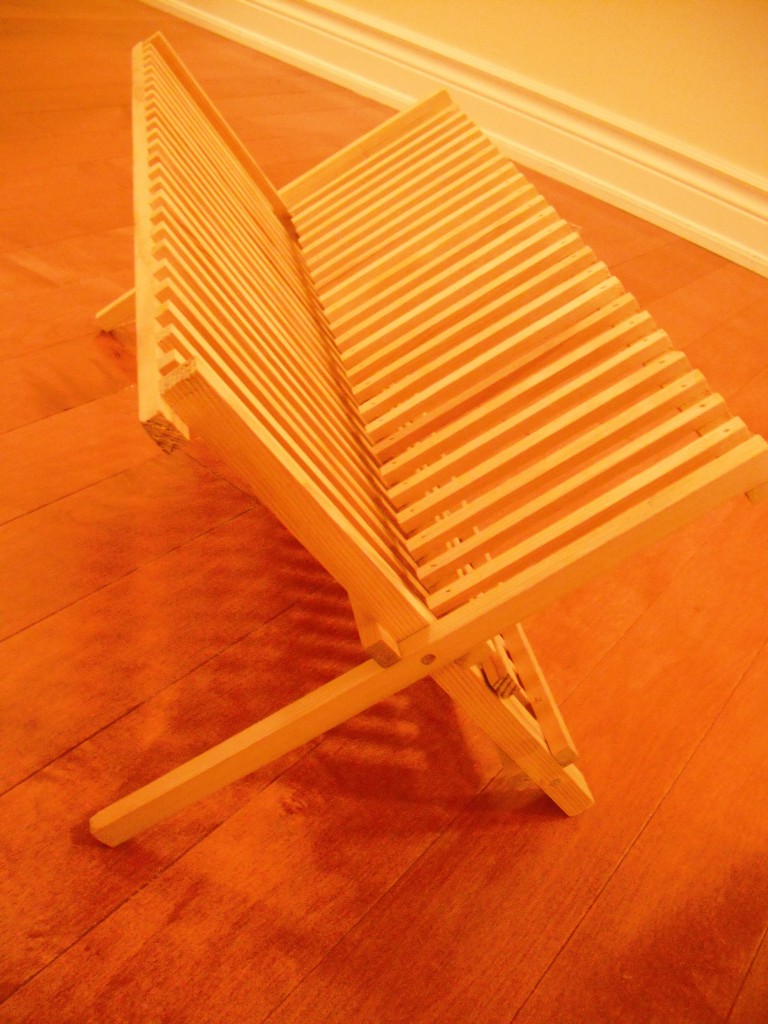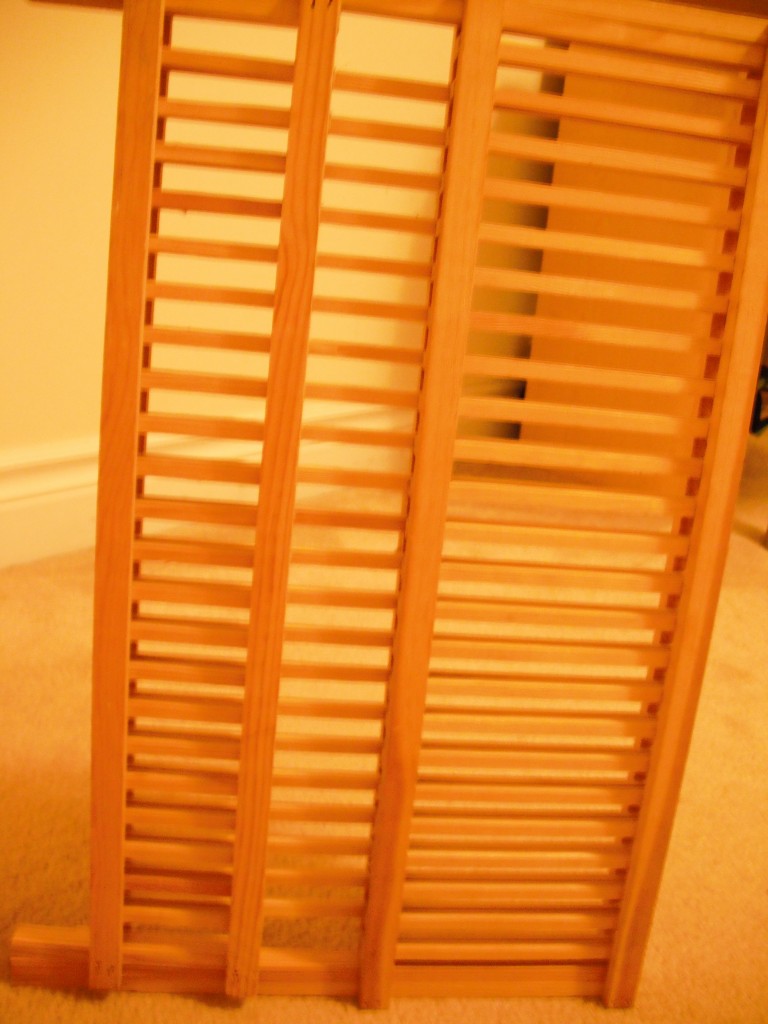 I'm not too handy with tools, but even I managed to unscrew the screws and seperate the parts until I was left with a single piece.
The rungs of the rack were perfect to clip my earrings onto and also to loop my necklaces around. I didn't end up adding extra hooks, but you're more than welcome to.
In order to minimize the handy work involved and to minimize the damage to my wall, my aunt decided to hang it with ribbons instead.
Just loop the ribbons through the rungs of your closet, or wherever you want to hang it, and through the dish rack. Evidently, its easier to do this if you put your jewellery on after you hang the display up. Otherwise things might fall as you tie it up.
You can make little bows for show, or just tie it tightly a few times to ensure it doesn't come loose.
I've added some extra ribbon on the side to add some of hijab accessories, which essentially hair clips I get from H&M.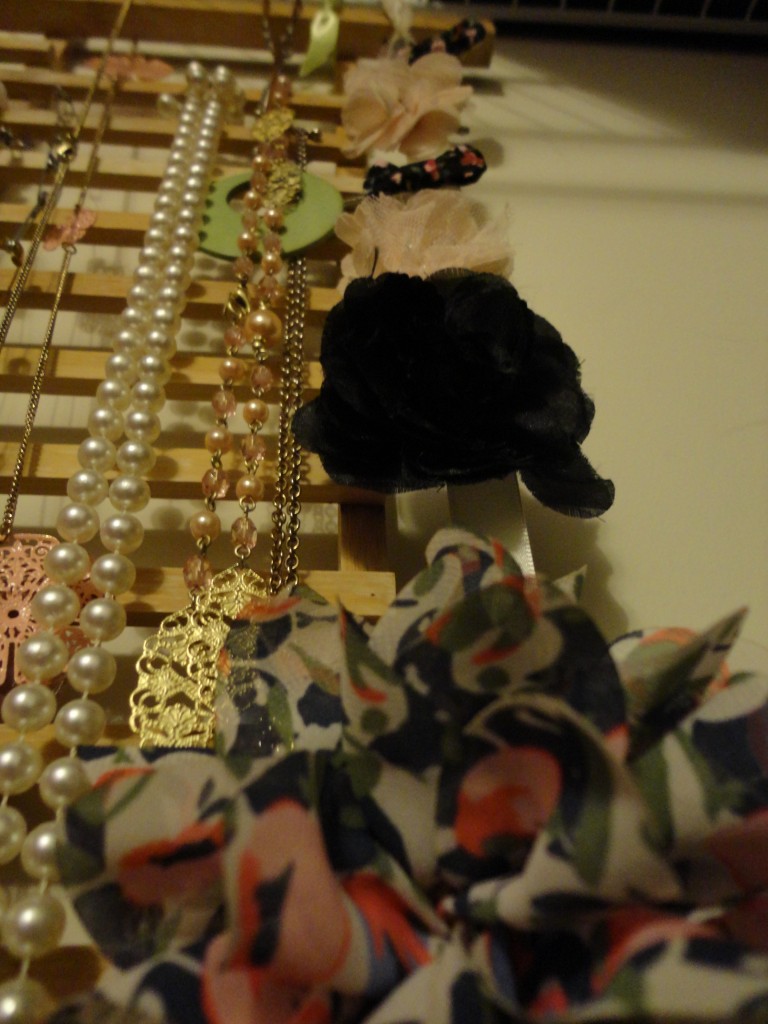 The best part of this display is that you can adjust it to however you like! Even if your necklaces are on the short side, they'll still look great displayed wherever you decide to display them.
Anyways try it out and let me know how you get on! I have some more ideas for DIYs, so hopefully I'll do some posts about them soon.
Thanks for reading.
'Till next time,
Ikhlas