So yesterday I had the immense pleasure of seeing and meeting Sarah Dessen! She was in Toronto, at the Eaton Centre for yesterday and today, talking and signing her latest novel What Happened to Goodbye.
I've been a fan of hers since I was in high school, when I read Someone like You, and have been following her blog for about a year now.
So when I found out she was coming to Toronto, I knew I wanted to go! Back in the summer, when I found out she was coming, I thought I would be free and would easily be able to get there and back home. I hadn't anticipated an internship in the heart of downtown Toronto, which you might think might make it easier for me to get there, but it was still a mission to get there after 'work' and then to trek back home. But that's a story for another day.
I invited my friend along,  because I thought it'd be a great way to catch up with her, since I haven't seen her (or anyone really) from my Humber Book Publishing Program and what a great way to catch up…over books!
After getting lost a couple of times and making some detours, we finally found the Indigo on the top level of Eaton Centre.
As we climbed the escalator, I thought, "Oh, this isn't too bad," as I saw the line of girls in front of the escalator. We rounded the corner and realised that this was only the CONTINUATION of the line, as it wound all around the bookshelves on the upper level.
Sarah's flight was late so by the time she arrived, we had been forcibly moved from our vantage point of beside the escalator (where we had a perfect view!) to back in the bookshelves, where we could not see at all.
But luckily for me, my friend is (a lot) taller than me so she was able to peep through top of the bookshelves to get some pictures for me!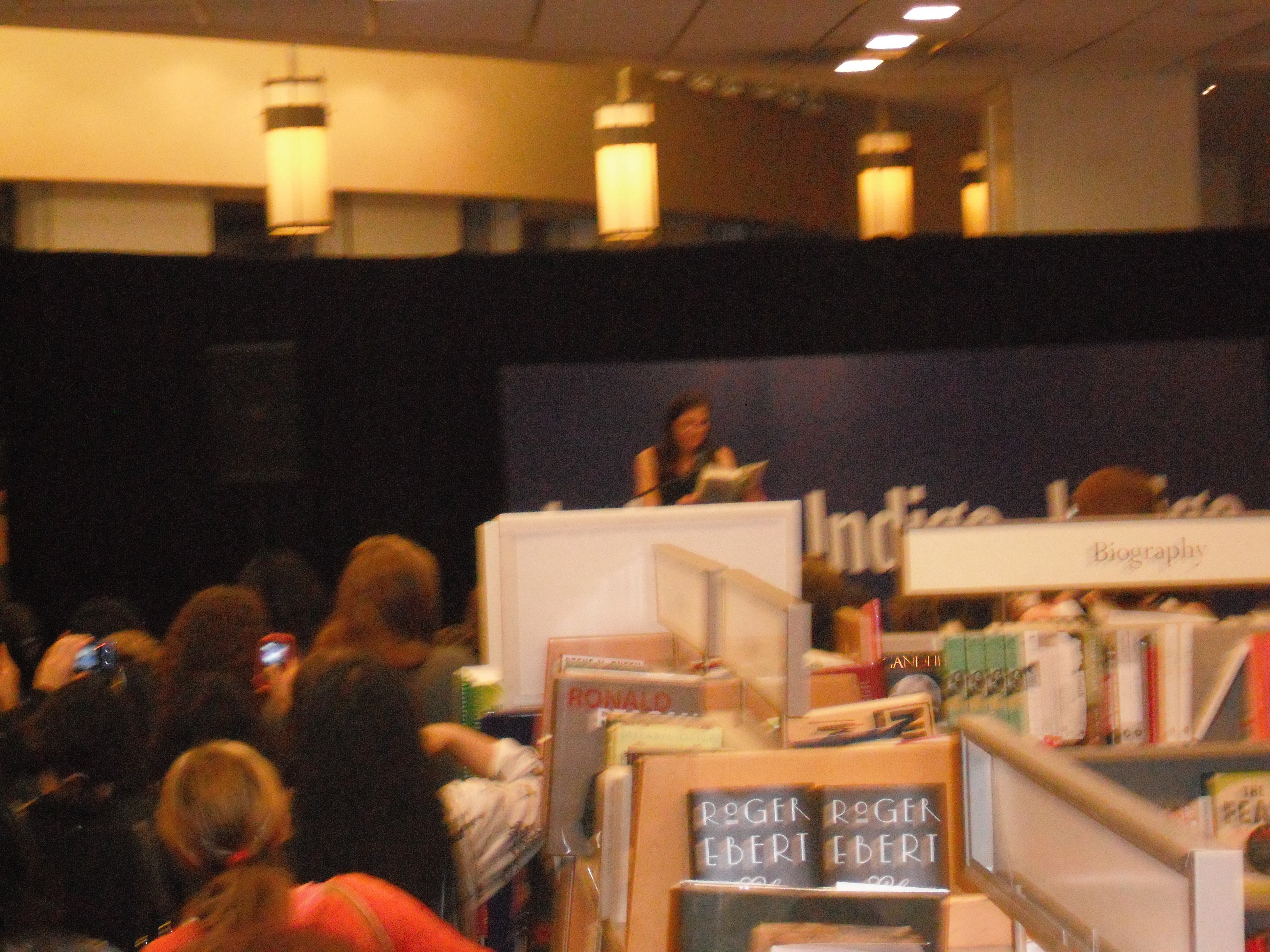 But of course I couldn't settle with those shots so I asked my friend to save my spot and snapped a few quick shots closer to the front, near the escalator, my finger clicking away in fear of being reprimanded by the strict store employee, who was watching me out of the corner of her eye.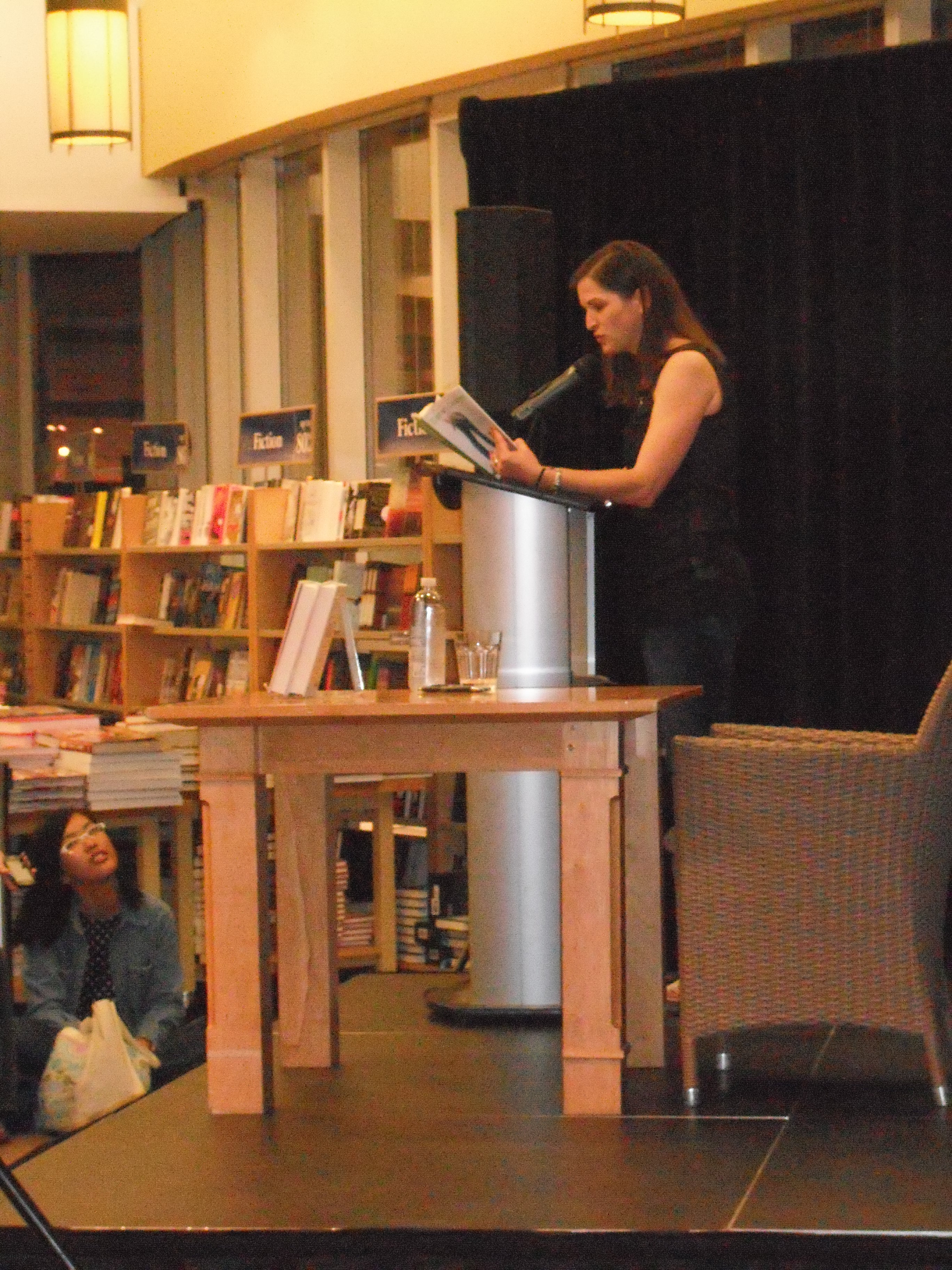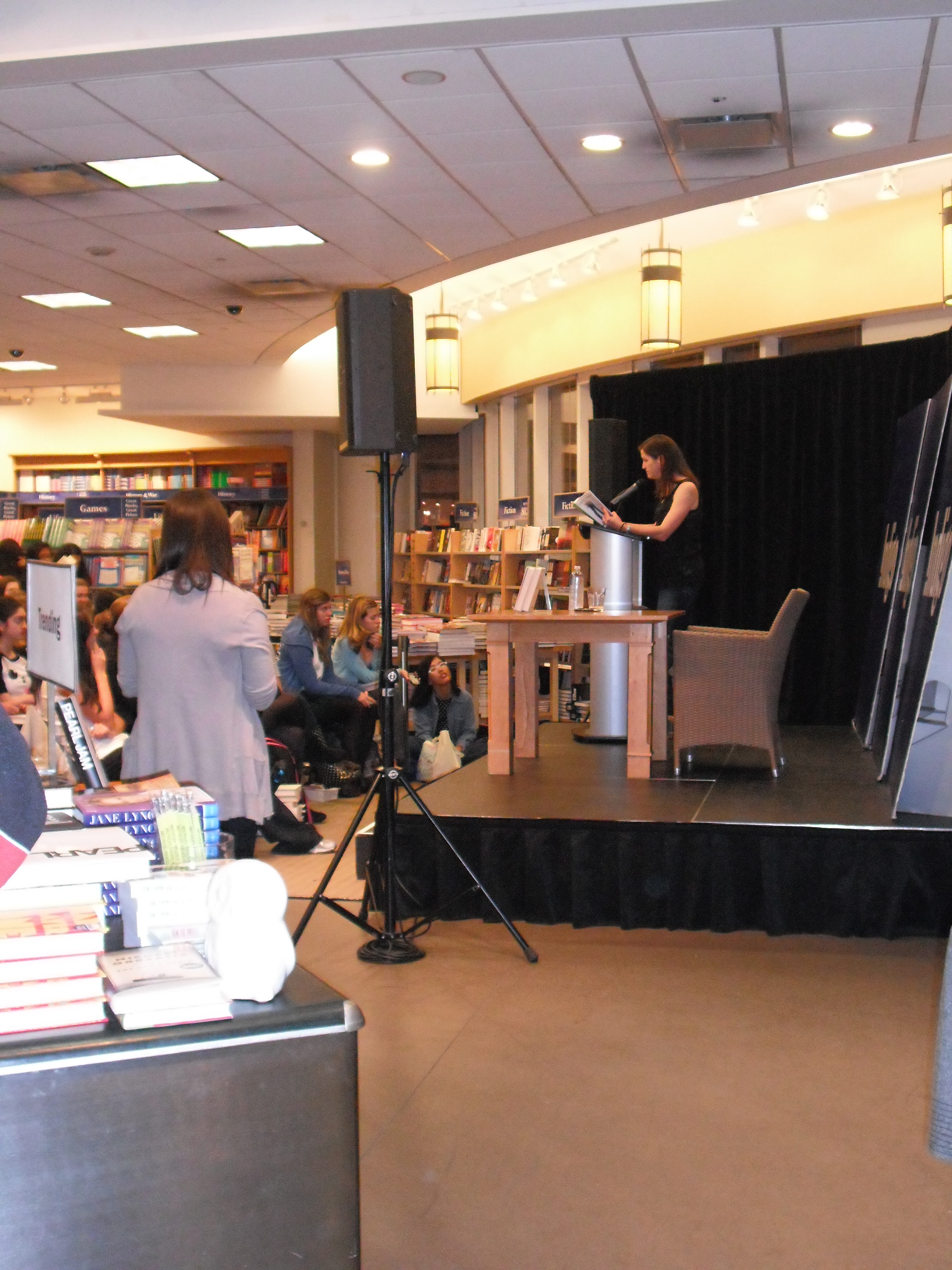 Aaaah! Much better!!
Anyways, so she did a reading, then answered some questions and then I got my books signed!
I have to say, Sarah is such a sweet person; she sounded exactly like how to writes in her blog and on twitter…I felt like I knew her already, which was a really nice feeling.
When it was finally my turn, I managed not to be embarrassing or weird or awkward or mumble my words. Mission Accomplished!
If you haven't read Sarah Dessen yet, I urge you to check her out! I know a lot of people are turning to her because they're sick of paranormal/fantasy/vampire/werewolf stories and want something more contemporary and realistic. Whether you're shying away from another genre or just enjoy reading everything, you will love her books.
Her heroines can't fly or do magic or make mythical, ancient creatures fall in love with her, but they do make you fall in love with them and their stories.
Here are some of my favourites:
Thanks for reading.
'Till next time,
Ikhlas