When I was in university, I met this girl who asked me what my favourite book was. I promptly replied, "Harry Potter". She wrinkled her nose and said, "No, I meant Literature. Like real books."
As an English major (and maybe even a University student) the assumption that I had to read and love Literature was constantly foisted upon me. And while I love and appreciate LITERATURE (the Austens and the Coleridges and the Woodworths), I don't understand why I can't love other books.
Over the years, I've learned about the prejudice that genre fiction gets, especially romance, mystery and sci-fi, because it doesn't follow the highbrow expectations of what great literature is. But I also remember learning about much disdain the novel received, when it began to rise in the 18th century and now, when so many books considered Literature are novels. I am expecting change.
So this is an explanation of my love for some of my favourite books and the useful, educational knowledge I have acquired from them.
1. Can you keep a secret? by Sophie Kinsella
never tell your secrets to a stranger on the plane

if you do tell your secrets to a stranger on a plane, bolt when you find out he is your new boss at work

if you make the mistake of first telling him your secrets, then working with him and then falling in love with him, disconnect all the TVs in your workplace when he proceeds to blurt your secrets out on national television
2. The Hunger Games trilogy by Suzanne Collin
don't ever fall in love with the baker's son because he will turn your heart into the softest, mushiest panini

always learn how to work a bow and arrow, in case you're ever thrown into a a battle for your life which may affect your family's future

stay away from old, comsmetically-altered presidents, who may smell like roses and blood
3. Harry Potter by JK Rowling
never split your soul into seven parts- this is VERY bad

if the guy that you like is snogging an airhead all over school (who may or may not call him Won-Won), the best way to irritate him is to brag about the jock you're taking to the amazing party he's not invited to

never accept delectable sounding treats from anyone, but especially ginger twins, because you might just turn into a canary

things aren't exactly as they seem, especially when you have a lightning bolt scar on your head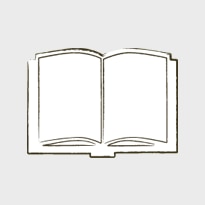 4. Pride and Prejudice by Jane Austen (okay, this is actually Literature!)
your mother doesn't care if you get sick and catch pneumonia from walking in the rain, instead she just wants you to marry a rich bachelor, one who has 4 or 5 thousand a year preferably

young girls who enjoy flirting with just about everyone run the danger of being seduced by evil, lying soldiers who have no intention of marrying you and may have even tried seducing your older sister

always keep witty comebacks at the ready, you never know when you might need them
5. Artemis Fowl by Eoin Colfer
twelve year-olds are a lot smarter than you think; they might even be capable of flying Lear jets across the Atlantic and building small, cube-like computers for the purpose of taking over the world

never underestimate a female, whether she is a wrestler in-training or a small, auburn-haired elf with a loaded gun

if your butler/bodyguard gets shot in the chest and dies in front of your eyes, fear not; he can be brought back to life
All joking aside, I really enjoyed reading these books and while some of them may not be considered literary masterpieces by critics, they still made me think, speculate, question and squeal over the characters, ideas, themes, and future stories. When I was upset or feeling down, these are the books that picked me up, and transported me different worlds, worlds that I couldn't visit otherwise or imagine without the authors' storytelling prowess. These are also the books that have stayed with me, as I continue to read them, time and time again, to take my mind off my day-to-day life. And this is why they're my favourite.
P.S- If you liked this post, I'd love to do more about other books that I loved and the 'educational' value of them!