So this was a busy week, in terms of books. I got a total of 6 books this week, 2 of which are mine and 4 of which are borrowed.
Felicia from Simon and Schuster came today to talk about marketing kids' books and brought us all ARCs (Advanced Reader Copies)!
Dark Inside is about 4 teens who are trying survive in a world "gone mad" as it falls apart around them. Sound kind of Hunger Games-ish?
As soon as I finish Insatiable, I'm starting this one. I love Dystopian novels and this one's set in Canada! How cool is that? So stick around for my review.
I put this one on hold ages ago at the library; it was so long ago, I even forgot what it was about!
So this is another dystopian type novel, where girls only live until 25 and thus are forced into polygamous marriages at a young age to keep the human race going. I found the concept so intriguing, which was why I picked it up.
It sort of reminds me of Gemma Malley's The Declaration, in which people lived much longer lives, instead of shorter ones, because of new drugs and technology. This is the opposite of that, but still sounds intriguing.
Another book I put on hold when I first heard about it. I enjoyed Megan McCafferty's Jessica Darling series, and so when I saw her new book, I was pretty excited.
The twin girls in this book live in a society where everyone over the age of 18 is infertile and so teenage girls are the most sought-after members of society, to give birth to children for older couples.
See a theme here? Haha, I didn't plan this, but this is another book set in a futuristic world where life is threatened. And of course, teen girls are impacted by this.
A non-YA book! Ha ha, I do read a lot of YA, but I saw this in the library today and the cover was so interesting, so I couldn't help but pick it up!
So this one's about 4 best friends who've gone to school together and form 2 couples. After 20 years of marriage, something happens to one of the couples and they break up, leaving the other couple to wonder what happened to their best friends.
I love chick-lit, but haven't really read much lately. But I'm excited for this one! Sort of reminds of of Emily Giffin's books, especially Heart of the Matter.
Since I've already jabbered on about Meg Cabot, I won't say too much about this one, other than the fact that I love the myth of Persephone and Hades, which is what Abandon is based on.
I contemplated buying it at one point, but my poor student wallet couldn't afford it so I put it off. Then I found out my friend Chelsey bought it, but didn't like it. I was baffled. Meg Cabot's one of my favourite authors, so I'm curious to see if Chelsey's criticisms apply to the book.
And lastly, I saw this gorgeous edition of P&P in Type bookstore a couple of weeks ago, and just had to have it. But alas, it was $30.00 and my wallet was no match for it.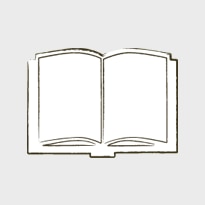 So I found it on Chapters for $19.00! On sale! I bought for my mom's birthday, but when it came, all the typesetting was messed up. And the first 30 pages were of another book! I opened the book to read the oh-so familiar beginning of "It's a truth universally acknowledged" and found something else completely. So I returned it and just got my second copy yesterday. Its also messed up. 🙁
Not sure what to do about the P&P (might have to return it), but I have more than enough books to keep me busy for the next few days.

That's all there is; there isn't any more.
Thanks for reading,
Ikhlas